Daily Market Brief – 1 October 2015
Sterling slides as Dollar drives higher
Quote of the day: "To improve is to change; to be perfect is to change often"
October 1st: Highlights
Compare/Contrast Manufacturing PMI data
China PMI data
Japan Tankan Survey
Spanish PMI
Eurozone PMI
UK PMI
US PMI
Sterling Comment
Yesterday saw Sterling post the first gains against the Euro in over a week, whilst dropping to fresh 5-mth lows against the USD. Spurred on by the smaller-than-expected current account deficit, together with UK economic growth in line with expectations, Sterling found support in the morning session.
The US changed Sterling's fortunes with the release of ADP non-farm employment figure (taken as a good lead towards Friday's more influential Non-Farm Payrolls), which beat forecasts, drove the USD higher, and pushed GBP lower for a ninth day. Good news for USD sellers – Cable is currently trading just above critical support level of $1.51.
Today, we will see Manufacturing PMI data. The August figure was poor and the market will be looking for reassurance from the sector to support the UK recovery story. Forecasts are expected to show the Manufacturing industry did grow in September, but at a slower pace.

Global Comment
Investors were given no clues as all the Fed members who were speaking yesterday remained silent on the matter of interest rates.
The euro suffered the biggest fall-out from this, as the reversal of previous safe-haven flows saw the Single Currency lose a cent against Sterling. Similar reversals saw CHF down by nearly half a cent. The Euro also dropped by 1% against the US dollar after Eurozone inflation fell back below zero. Rating's agency S&P forecast the ECB will extend their QE program, most likely until mid-2018, possibly reaching EUR 2.4 trillion. This would be more than twice the original EUR 1.1 trillion budgeted at the launch of the QE program.
Today, it's all about the PMI data, across a number of territories:
China's Manufacturing PMI, released overnight, came in slightly higher than expected at 49.8. This beat last month (49.7) and was better than expectations (49.6), but any figure under 50 shows the sector is in decline.
Japan released their Tankan Manufacturing Survey. This posted 12, which was below forecast (13) and down from last month (15). The market has taken this as another potential data point that could drive the Bank of Japan to further monetary easing, so there might be a silver lining to that cloud.
Forecasts for Europe and the US are that similar readings will be more positive.

Morning mid-market rates – The majors
85% savings. Job Done. So, what is the secret sauce of the CurrencyTransfer.com marketplace?

CNBC described us as 'disrupting global money transfer'. Finally, you kiss goodbye to hidden fees.
How are we innovating?
Well, we are not an expensive bank costing you up to £1,500 on every £50,000 trade. Neither do you ever need to ring around multiple brokers and speak to sales guys. Pretty inaccurate way of shopping around. We help you maximise the value of each transfer. Quite simply, you are in control. Foreign exchange companies compete in a LIVE marketplace to win your business.
You win!
Got a question? We'd be delighted to help!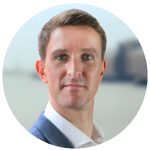 Paul Plewman
Director of Sales & Operations
t: +44 (0) 20 7096 1036
e: paul@currencytransfer.com