Daily Market Brief – 2nd July 2015
Bring it back to the Farms
Quote of the day: "Work hard in silence. Let success be your noise"
July 2nd: Highlights
UK Manufacturing disappointed
BoE Financial Stability Report
UK Construction PMI
US Non-Farm Employment Change
Sterling Comment
The volatility, driven by the constant rumour-mill of developments in Greece, is showing itself in fluctuations that are pulling exchange rates all over the place.
Against the Euro, we saw Sterling drive up to 1.4150 early on, only to pull back sharply down to 1.4030 on the disappointing PMI data. Justification for the shortfall was given as a lack of orders from Europe, presumably due to the higher value of Sterling against Euro meaning UK exports are more expensive. It was a similar story for Cable, slipping back more steadily from 1.5720 down to 1.5600, bolstered by the US employment data. Sterling reached its lowest level since mid-June.
Mark Carney warned that despite limited direct exposure to Greece for the UK banks, a Grexit would dent both consumer and business confidence and would also be sure to affect trading with Europe.
Construction PMI today follow robust sector growth over recent months, so expectations are for another strong reading.

Greece
Greece continues dominate column inches after defaulting but things are quieter on the Greek front. Polls in Greece are reported to be edging towards a 'yes' vote. Prime Minister Tsipras addressed voters to urge them to rebuff current bailout terms, yet he delivered a letter to Eurogroup requesting a new bailout package where he would agree to most, but not all financier demands. Very little progress was reported with the creditors seemingly agreed that the referendum is the next action point and negotiations will not be revisited until the votes are in.

Global Comment
European manufacturing sector reported limited growth, presumably kept in check by the Greek uncertainties and EUR lost a little ground against the USD yesterday.
Today though, almost with a degree of relief, the market focus can switch from Greece to the US. The monthly highlight of non-farm payrolls data is out today. Yesterday's ADP, a good pre-cursor to the NFP, exceeded expectations with private sector employment increase up to 237,000. Dollar bulls are on a bit of a charge after ISM and ADP, so a good NFP reading might drive the USD higher into their 4th July bank holiday tomorrow (on July 3rd).
Morning mid-market rates – The majors
85% savings. Job Done. So, what is the secret sauce of the CurrencyTransfer.com marketplace?

CNBC described us as 'disrupting global money transfer'. Finally, you kiss goodbye to hidden fees.
How are we innovating?
Well, we are not an expensive bank costing you up to £1,500 on every £50,000 trade. Neither do you ever need to ring around multiple brokers and speak to sales guys. Pretty inaccurate way of shopping around. We help you maximise the value of each transfer. Quite simply, you are in control. Foreign exchange companies compete in a LIVE marketplace to win your business.
You win!
Got a question? We'd be delighted to help!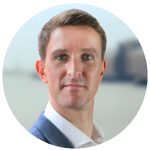 Paul Plewman
Director of Sales & Operations
t: +44 (0) 20 7096 1036
e: [email protected]