Daily Market Brief – 2nd September 2015
Poor Week For Sterling
Quote of the day: "Don't be afraid to give up the good to go for great"
September 2nd: Highlights
Poor start to the week for Sterling
Disappointing manufacturing data driver for GBP weakness
China causing uncertainty in currency markets
Australian Dollar hit by China slowdown
Sterling Comment
Yesterday saw disappointing manufacturing PMI data, with results coming in below forecasted 51.9 at 51.5. GBP/USD opened yesterday at 1.5386, briefly bouncing off the resistance of 1.5400, hitting a low point of 1.5298 before eventually closing up at around 1.5345. GBP/USD is currently trading around 1.5284.
GBP/EUR opened yesterday at 1.3606, dipping to a morning low of 1.3559 before bouncing back to over 1.36 at the close of trade. Currently, the pair is trading down at 1.355
Earlier this morning data showed that the UK's construction sector grew at a faster pace in August. Construction firms produce over 6 percent of the total UK economic output and employs over two million people. The sector benefitted from lower input costs largely due to cheaper supply of energy.

China Crisis
China's immense manufacturing industry contracted, worrying investors following a disappointing report that was released yesterday. Shanghai's major stock index lost one percent whilst shares in Tokyo lost almost four percent. China's official manufacturing index has fallen to its lowest levels since 2012.
Japan's foreign minister Tara Aso recommended yesterday that the Chinese economy should be the main item on the agenda at the upcoming G20 meeting of the major economies.

Global Comment
EUR/USD opened yesterday at 1.1308, hitting brief highs of 1.1332 before closing at around 1.1250. This morning the pair is trading at around 1.1265. The Eurozone's jobless rate fell to its lowest level in three years. It's the first time the unemployment rate in the Eurozone has been below 11% since February 2012. The jobless total in Italy fell by 143,000.
Canada's economic output dropped in Q2 on a sharp drop in business investment, adding to the notion that the country fell into a recession in the first half of the year. GBP/CAD is trading around 2.0265.
The Australian dollar dropped below US$0.70 for the first time in over six years this morning, principally caused by concerns by the shockwaves we're seeing spread from China and dissapointing GDP data. GBP/AUD is currently trading around 2.1819.

Morning mid-market rates – The majors
85% savings. Job Done. So, what is the secret sauce of the CurrencyTransfer.com marketplace?

CNBC described us as 'disrupting global money transfer'. Finally, you kiss goodbye to hidden fees.
How are we innovating?
Well, we are not an expensive bank costing you up to £1,500 on every £50,000 trade. Neither do you ever need to ring around multiple brokers and speak to sales guys. Pretty inaccurate way of shopping around. We help you maximise the value of each transfer. Quite simply, you are in control. Foreign exchange companies compete in a LIVE marketplace to win your business.
You win!
Got a question? We'd be delighted to help!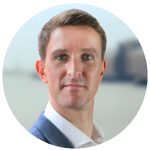 Paul Plewman
Director of Sales & Operations
t: +44 (0) 20 7096 1036
e: paul@currencytransfer.com