Daily Market Brief – 3rd July 2015
Volatility presents buying opportunities
Quote of the day: "Think lightly of yourself and deeply of the world"
July 3rd: Highlights
Sterling volatility benefits currency buyers
US holiday means less market liquidity
GBP/AUD 2.0720; GBP/EUR 1.4070; GBP/USD 1.5630
IMF: Greece needs an extra 50 billion Euros
Sunday referendum could decide Greek fate
Sterling Comment
This week has seen increased volatility for Sterling against the Euro. It started the week in a very strong fashion, racing to a 7 year high against the Euro before reversing on the back of UK data. Traders will be traders! Today, we open close to where we finished last week. The market will remain fickle and choppy until decisions are made about Greece.
June's UK Purchasing Manager's Index failed to aid Sterling, with slow manufacturing growth. Today, PMI for the services industry beat expectations and helped Sterling kick on – GBP/EUR is challenging the 1.41 mark once again.
Next week will be an interesting week for Sterling based on out outcome of a 'Yes' or 'No' vote in the Greek referendum. Logically, yes 'should' see a Euro boost but as they say, assumptions can be the mother of all mess ups! If you are buying or selling euros, log on to view live rates today. It's volatile!
GBP/USD staged a mini recovery on Thursday. It opens this morning at 1.5615.

The Greek National Crisis
With the Sunday referendum looming, cash reserves in the Greek banking system are evaporating by the hour. ATM's across the country are dropping the withdrawal allowances from 60 Euros to 50 Euros. Rumours suggest they are running out of 20 Euro bills and that some Petrol Stations and Small Businesses are not accepting card payments. Is this a sign of things to come for the foreseeable in Greece. The foreign office seems to thinks so, suggesting that any travelers heading to Greece should take more cash than originally planned.
Constantine Michalos, leader of a prominent Greek chamber of commerce, said the banks are simply running out of money. "We are reliably informed that the cash reserves of the banks are down to €500m. Anybody who thinks they are going to open again on Tuesday is day-dreaming. The cash would not last an hour"
In an interview to Bloomberg Television, Outspoken Finance Minister Varoufakis promised to resign if the Greek's vote yes on Sunday. He said, "I would sooner cut off my own arm than sign an agreement without debt restructuring."

Global Comment
The Non-Farms was a little disappointing (223k Vs. 230k forecast) but losses were limited for the Greenback with safe haven demand. EUR/USD fell to 1.1045 but it has recovered a bit overnight and opens this morning at 1.1105.
The Aussie Dollar was dumped last night against the US Dollar after the release of weaker than expected Australian retail sales data which printed at 0.3% vs. 0.5% in May. Chinese Services PMI also came in light and this heaped further pressure on the Aussie Dollar. Good value is presented for all AUD buyers this morning
Lastly, the Swedish central bank cut interest rates yesterday to -0.35% in a surprise move.
Have a fantastic weekend!
Morning mid-market rates – The majors
85% savings. Job Done. So, what is the secret sauce of the CurrencyTransfer.com marketplace?

CNBC described us as 'disrupting global money transfer'. Finally, you kiss goodbye to hidden fees.
How are we innovating?
Well, we are not an expensive bank costing you up to £1,500 on every £50,000 trade. Neither do you ever need to ring around multiple brokers and speak to sales guys. Pretty inaccurate way of shopping around. We help you maximise the value of each transfer. Quite simply, you are in control. Foreign exchange companies compete in a LIVE marketplace to win your business.
You win!
Got a question? We'd be delighted to help!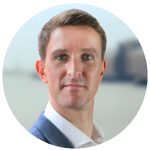 Paul Plewman
Director of Sales & Operations
t: +44 (0) 20 7096 1036
e: [email protected]