Daily Market Brief – 3 May 2016
Slow start after Bank Holiday break
Quote of the day: "Opportunities don't just happen, you create them!"
May 3rd: Highlights
Cable tests fresh multi-month highs
EUR/USD hit new highs
USD down after refocusing interest rate rise
JPY stays stronger
Oil output up
The market is off to a pretty slow start, following the UK Bank Holiday weekend. Continuing on last week's theme of a softening USD, this morning Cable tested fresh highs on the open, touching 1.4750 – levels not seen since early Jan. Good news for USD-buyers.
Much of this repositioning was driven by a rebalancing of 'Brexit' expectations, combined with poor US data and interest rate expectations – with only a 20% chance of a June rate hike currently priced into the market.
On the calendar this week, we have UK house price data and PMI readings for construction and Services.
Considering your next transfer? Log in to compare live quotes today.
Last week, we saw a pretty mixed bag of Eurozone data, with weak inflation data on Friday offset by a positive GDP number. The EUR has benefited by the USD sliding lower and is testing 1.16 this morning, levels not seen since last August. We may see the Single Currency be allowed to move a little higher before the ECB, once again, tries to talk it lower. With the slightly higher oil price there should be some inflation coming back into the Eurozone, so it is not quite as desperate for the EUR to be at super-low levels to benefit exports.
The dollar was lower across the board last week after the Fed statement pretty much took June off the table for the next rate hike. Currently, there is only 20% likelihood priced in and the demand for USD-buying dried up. The Fed continues to be vocal about the wider implications of the global economy and a weaker USD is one way to keep markets buoyant.
Last week saw JPY continue higher after the BoJ decided not to further their current stimulus measures.
Pre-market, the RBA surprised most with an unexpected 25 bps cut, bringing their interest rate down to 1.75%.
Oil has fallen from last week's high. Reuters reported that OPEC production by about 170k barrels per day. Iranian output is now at 3.4m barrels per day, which is still below their stated target of 4m barrels per day, so we can expect supply to continue to rise.
Morning mid-market rates – The majors
85% savings. Job Done. So, what is the secret sauce of the CurrencyTransfer.com marketplace?

CNBC described us as 'disrupting global money transfer'. Finally, you kiss goodbye to hidden fees.
How are we innovating?
Well, we are not an expensive bank costing you up to £1,500 on every £50,000 trade. Neither do you ever need to ring around multiple brokers and speak to sales guys. Pretty inaccurate way of shopping around. We help you maximise the value of each transfer. Quite simply, you are in control. Foreign exchange companies compete in a LIVE marketplace to win your business.
You win!
Got a question? We'd be delighted to help!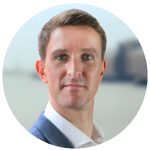 Paul Plewman
Director of Sales & Operations
t: +44 (0) 20 7096 1036
e: [email protected]