Daily Market Brief – 4 May 2016
Poor data drives GBP down
Quote of the day: "Any expert was once a beginner"
May 4th: Highlights
Sterling down on disappointing data
Euro vulnerable to wider market movement
USD sales data beat forecasts
Yesterday, Cable dropped from 1.4750 at the open yesterday to open today just over 1.4500 and against the Euro, Sterling slipped from 1.2750 yesterday to 1.2620 this morning. It was a data release that put an end to the GBP rally. UK PMI Manufacturing data was the worst result in three years at 49.2 (Vs. 51.2 forecast). A figure under 50 shows contraction in the sector and yesterday recorded the first drop since 2013. Primarily driven lower by the slowdown in oil and gas markets but some are warning we could see a knock-on effect to Q2 GDP data.
Once again, Brexit wasn't far from the front-line. We saw an ICM poll giving the 'Out' camp a 2% lead. Tomorrow's London mayoral election could boost the 'Out' camp, if we see a Labour candidate take the seat.
Overnight British retail consortium reported a fall in prices by 1.7% YoY in April. This was the same as the March figure, but certainly no reason to offer Sterling any support.
Today we have further PMI readings, this time from the Construction sector. Forecasts are for a drop from the last reading, which will preserve a cautious approach towards GBP.
Considering your next transfer? Log in to compare live quotes today.
Euro performance was mixed, being driven by counterparty performance. Gains were posted as Sterling slipped, whilst losing a little ground against the dollar.
Brexit fears add to other global concerns and may lead to an uptick in safe haven flows, so the perceived safer currencies, like EUR and JPY, may be driven higher in the short term.
Today we have PMI Services data from France and Germany. April data is expected to post largely unchanged from March and it is unlikely to affect the Euro.
The USD performed well yesterday, posting strong gains against Sterling and 0.25% against EUR. Total vehicle sales showed improvement, which has provided a little more support for the USD as this data set is an indication of consumer confidence.
Today, we have a number of US data points that could provide more USD support. The main focus is the ADP employment data, which presents a USD-challenge as forecasts are for a dip in job creation. The ISM PMI manufacturing index is expected to increase 0.2, which will open the US/UK gap in performance of the manufacturing sectors. Factory orders are forecast to be 2.3% higher.
However, reactions to today's data could be short-lived ahead of employment data later this week. Initial jobless claims are expected tomorrow ahead of Non-Farm Payrolls on Friday. If the NFP is lower, as forecasts, the USD could lose the gains we have seen so far this week.
Morning mid-market rates – The majors
85% savings. Job Done. So, what is the secret sauce of the CurrencyTransfer.com marketplace?

CNBC described us as 'disrupting global money transfer'. Finally, you kiss goodbye to hidden fees.
How are we innovating?
Well, we are not an expensive bank costing you up to £1,500 on every £50,000 trade. Neither do you ever need to ring around multiple brokers and speak to sales guys. Pretty inaccurate way of shopping around. We help you maximise the value of each transfer. Quite simply, you are in control. Foreign exchange companies compete in a LIVE marketplace to win your business.
You win!
Got a question? We'd be delighted to help!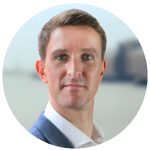 Paul Plewman
Director of Sales & Operations
t: +44 (0) 20 7096 1036
e: [email protected]