Daily Market Brief 5 July 2018
Strong Services Data boosts Sterling

Morning mid-market rates – The majors
July 5th: Highlights
Market still waiting outcome of Chequers meeting
Dollar at bottom of range
Euro recovering as political risks fade
Brexit remains main influence

The market awaits the outcome of this weekend's meeting of the Cabinet before considering either trimming short Sterling positions or risking going long as Brexit remains the single most important factor driving the currency.
The monthly round of activity surveys was rounded off yesterday by a strong release of services data for June. Activity in the dominant services sector from from 54 in May to 55 in June stoked lingering hopes of a rate hike in late Summer/early Autumn, although such a move would seem more likely to depend on how negotiations with Brussels move forward.
Before negotiations with Brussels can recommence, the UK needs to publish its White Paper for Parliament setting out its proposals for the future relationship with the EU. It remains to be seen if Brussels will accept the proposals and this seems unlikely given the rumours concerning what will be offered particularly regarding the border between the Republic of Ireland and the loyalist North.
Yesterday, the pound rallied versus the dollar from close to its year's low reaching a high of 1.3251 before closing at 1.3227. Against the single currency it was a similar picture rallying to 1.1364 before closing at 1.1349.
Considering your next transfer? Log in to compare live quotes today.
Holiday subdues market as trade proposals awaited
Beijing yesterday gave advance notice of its plans to retaliate when the U.S. implements new tariffs on thirty-four billion dollars worth of Chinese imports starting tomorrow. It has said that it will retaliate with immediate effect on goods it imports from the U.S. but will never fire the first shot in a burgeoning trade war.
The Independence Day Holiday subdued activity in the market although the dollar index remained close to the bottom of its recent range reaching 94.40.
Quite apart from the trade war which is set to escalate and has characterized President Trump's America First foreign policy initiatives, he is also facing growing issues at home over his immigration policy and the actions of the Immigration and Customs Enforcement Agency (ICE).
In a speech designed to play on the innate loyalty of American citizens, Trump praised the armed forces and called upon ICE to continue to do its job despite calls for it to be disbanded, the most prominent of which was on a banner hung from the Statue of Liberty by a protester who scaled the outside of the Monument.
Trump's trade war rhetoric has camouflaged the entirely reasonable actions he is planning to protect U.S. firms from theft of their intellectual property rights. This has become a global issue as technology has advanced and globalization has drawn investors from all parts of the world to invest in global markets.
Political risk in Europe fading but still a concern

History teaches us that political risk in Europe will never disappear. Indeed, the EU was designed in part to make European nations so dependent upon each other that war would seem an illogical notion. That doesn't stop fiercely independent nations from seeing themselves being taken advantage of.
Italy and Spain claim they were disadvantaged by rules created in Brussels that all immigrants must be "documented" in the country of arrival. Both countries believe this to be impractical given the size of the problem and see Brussels as being part of the issue rather than the provider of a solution. At the other end of the issue is Germany who have an open-door policy allowing free movement of immigrants, once processed, to cross their border. The is issue that there were thousands arriving without papers simply being "shunted on" by Italy and Germany in a practical yet "illegal" operation.
Nationalism is on the rise as was demonstrated by a speech from the Leader of the right-wing Alternative for Germany Party, Alice Weidel in which she called for the borders to be closed. This is how Brexit started as the UK became over-burdened with immigrants although Germany has an even stronger case as its immigration issues stem from those arriving from outside the EU.
The single currency is treading water as it reacts to the dollar. It was virtually unchanged yesterday trading in a 1.1682/1.1630 range, closing at 1.1657 just one pip higher than its opening.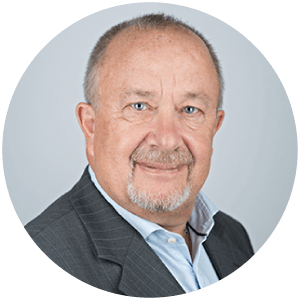 About Alan Hill
Alan has been involved in the FX market for more than 25 years and brings a wealth of experience to his content. His knowledge has been gained while trading through some of the most volatile periods of recent history. His commentary relies on an understanding of past events and how they will affect future market performance."