Daily Market Brief – 5th June 2015
Greece be rollin' but who be hatin'?
Your quote of the day: "They see me rollin' they hatin'" – Chamillionaire
June 5th: Highlights
Greeks roll over IMF payment
BoE keep rates on hold
Non-Farm Payrolls
OPEC meeting
Sterling Comment
As expected, the Bank of England kept interest rates on hold yesterday at 0.5% – unchanged since March 2009. With growth and inflation faltering, no policy changes are expected until early 2016. There was very little reaction as most of the market looked past this widely expected outcome.

Greece
In a bit of a curveball, Greece has announced that it will not be paying the EUR300m owed to the IMF today. It's not defaulting, just postponing, saying they will lump all the payments due this month and pay a total of EUR1.6bn on 30th June. Despite previous Greek rhetoric suggesting the June 5th payment would be met, the IMF impose no penalties for missing a deadline (effectively providing 30-day payment terms after any deadline), so it comes as no great surprised that the cash-strapped nation has chosen this route as it gives Greece and its creditors more time to reach agreement on any deal, but it also ups the ante with respect to what's at stake come June 30th. Might be a good move by Team Tsipras.

Global Comment
Markets are fairly stable this morning. Limited reaction to the Greek announcement suggests that there is more focus on the Non-Farm Payrolls data from the US this afternoon. After the ADP figures stood up well earlier this week, there is hope that NFP will deliver over 220k again (223k last month & forecasts for 225k today). The key data release may spark a reaction as it interlinks with the Fed's interest rate policy discussions.
On that note, the IMF has suggested the US should not raise their rates until 2016. The cut the IMF growth forecast for the US down to 2.5% for the year and believe that more time is needed before a rate hike would be appropriate. Currently though, the markets are still pricing in a rate hike at some point this year, but the stance of data-dependency has been dragging this out for almost as long as the Greek saga now. Maybe the NFP will shake things up a little today.
OPEC meet today for their twice yearly group hug. Production levels are what the market will take as a key take-away, but if we assume the cartel will stick with tradition then they will publish the agreed production level and then head back to their respective home-lands to largely ignore any agreements and cheat by pumping at pretty much whatever rate they see fit. Still, there is always the hope that they'll use the summit for arguably more important discussions like 'what to do about ISIS'. We can but hope…
Morning mid-market rates – The majors
85% savings. Job Done. So, what is the secret sauce of the CurrencyTransfer.com marketplace?
CNBC described us as 'disrupting global money transfer'. Finally, you kiss goodbye to hidden fees.
How are we innovating?
Well, we are not an expensive bank costing you up to £1,500 on every £50,000 trade. Neither do you ever need to ring around multiple brokers and speak to sales guys. Pretty inaccurate way of shopping around. We help you maximise the value of each transfer. Quite simply, you are in control. Foreign exchange companies compete in a LIVE marketplace to win your business.
You win!
Got a question? We'd be delighted to help!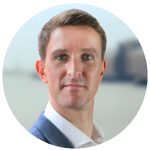 Paul Plewman
Director of Sales & Operations
t: +44 (0) 20 7096 1036
e: paul@currencytransfer.com