06 Feb 2019: Sterling slumps as no deal fears grow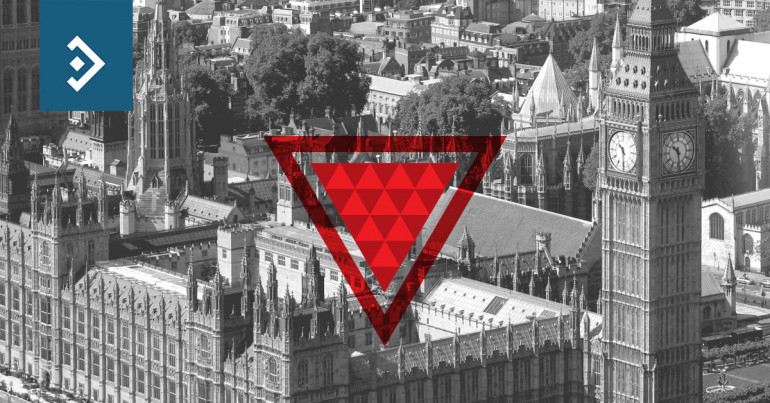 Sterling slumps as no deal fears grow

Morning mid-market rates – The majors
February 6th: Highlights
Pound at a two week low as services data disappoints
Trump's State of the Union contains no surprises
Euro decline continues despite data
Traders concern pushes Sterling below 1.3000
Traders concerns over a no deal Brexit spilt over into a poor day for the pound yesterday which broke below the psychologically import 1.3000 level versus the dollar. The sense of optimism which greeted last week's support from Parliament for an attempt to renegotiate the backstop has now faded completely. The Prime Minister, in Northern Ireland to meet business leaders yesterday, met the full force of the sense of abandonment that the people of the Province are feeling.
There is a feeling that if Parliament is to make any change to the Withdrawal Agreement that has so far been rejected, then it is Northern Ireland that will suffer in some way.
75% of UK output is in service industries as the manufacturing base has been denuded over several decades. That means that services activity data has a great deal of significance in overall economic activity. This has led to concerns over an exodus of jobs, particularly in financial services, following Brexit. While that outflow to Frankfurt and Paris remains a trickle, yesterdays data on services activity disappointed market analysts.
Services activity fell to 50.1 in January from 51.2 in December. This is perilously close to breaking the level which will signal a contraction in the sector and is something that the MPC will consider when it meets tomorrow.
The Bank of England Governor Mark Carney has remained in the background as the political rather than economic ramifications of Brexit have been to the fore. In tomorrow's first MPC of the year, the focus will be on the statement following the meeting, since no change in rates is a certainty. Carney will most probably focus on market disruption should the UK leave the EU next month with no deal in place. He will confirm that the Central Bank is ready to provide sufficient liquidity to ensure that the market doesn't become disorderly.
Yesterday's fall in Sterling versus the dollar reached a low of 1.2924 but it recovered a little to close at 1.2955.
Considering your next transfer? Log in to compare live quotes today.
Trump's State of the Union provokes a muted reaction
President Trump marked the start of the second half of his first term in office last evening by making his annual State of the Union Address. His speech, to a joint session of Congress, was met with a muted reaction as he faced for the first time a Democrat-led House.of Representatives. The speech had been postponed as part of the standoff between Trump and Congress Majority Leader Nancy Pelosi during the Federal Shutdown.
He touched briefly upon his demand for funding for the Southern Defense Wall but fell short of declaring a State of Emergency which would require Congress to provide funding.
He commented primarily on domestic issues but his two ongoing foreign policy initiatives also received attention.
First, there will be a second summit with North Korea this year. The first in Singapore where Trump met with Kim Jong-un produced little more than a host of photo opportunities and it is hoped that the second will provide more tangible results.
The second initiative, a genuine and lasting trade deal with China, is just as difficult to achieve.
Trump's position is unchanged since his election campaign. He believes that successive Presidents have allowed the U.S. to be taken advantage of by its trading partners and the demands that this comes to an end. This is easier said than done and China is proving a tough opponent as it makes technical advances in strategically significant areas.
The dollar index barely reacted to the State of the Union. Having risen to a high of 96.12 and closing close to that level, it has barely changed overnight.
Euro decline turning structural

In much the same way that Sterling reacts to very little other than Brexit news, the euro is beginning to suffer from the market's acceptance of a significant downturn in economic activity overall.
Individual pieces of economic data that show any sign of positivity are overlooked as traders focus on the bigger picture of no change in monetary policy and the need for additional stimulus.
Yesterday, activity indexes for the entire Eurozone showed a slight improvement on both last months data and market expectations. While still exhibiting weakness, they all remained in positive territory easing market fears of a contraction.
Retail sales data was the exception, falling in December by 1.6% month on month, in line with market expectation, despite a slight revision higher in the November figure from 0.6% to 0.8%
With Italy in recession, Spain probably already having followed and Germany and France on the brink, the outlook for the Eurozone economy is poor and this is likely to be reflected in continued weakness in the single currency.
The long-term projection is for it to reach 1.1000 versus the dollar although there are some tough support levels before it reaches that point. Last year's low of 1.1215 will provide support but should the economic slowdown last longer than expected, the single currency will remain under pressure for some time to come. This will be particularly likely as the market comes to terms with the pause in U.S. rate hikes.
Yesterday, the euro fell to 1.1401 versus the dollar, closing at 1.1412. Overnight the weakness has continued and it has again tested yesterday's low.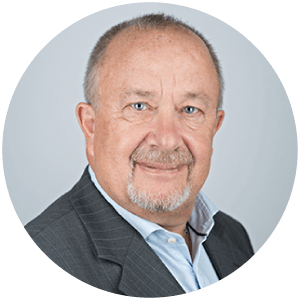 About Alan Hill
Alan has been involved in the FX market for more than 25 years and brings a wealth of experience to his content. His knowledge has been gained while trading through some of the most volatile periods of recent history. His commentary relies on an understanding of past events and how they will affect future market performance."