08 January 2020: Johnson to keep his promise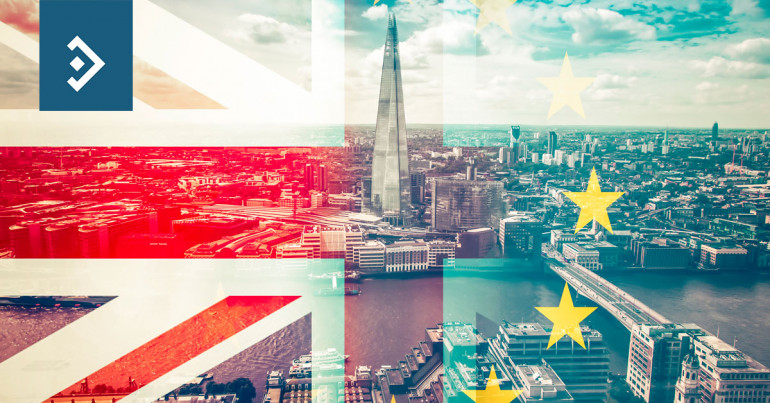 Johnson to keep his promise

Morning mid-market rates – The majors
08th January: Highlights
Brexit debate begins with 31 Dec Trade deadline included in Bill
Lack of immediate Iranian response calms markets
Euro in "chicken and egg "between global trade and domestic production
When we say Brexit, we mean stage two negotiations
Brexit will happen on 31st January. Won't it?
Well, some of it will but the major change will come at the end of the year but at least the population will be spared the seemingly continuous visits to the House of Commons as TV presenters try to inject a little drama into a series of foregone conclusions.
The foregone conclusions will remain but, thankfully, they will lead to action, not stalemate.
The UK will depart the EU later this month but will remain subject to most of the trade regulations until a new deal is agreed and Boris Johnson has embedded a clause in the Bill that will be voted on on Thursday that if a settlement is not agreed by 31st January the UK will revert to WTO regulations in its dealings with the EU. In plain language that means no-deal.
So, what does the departure mean? The UK will enter a transition which, as we have already said will not be extended after 31/12.The UK will also continue to contribute to the EU budget during the transition period, so it becomes a little clearer why Brussels may want to drag its feet, a ploy Johnson has firmly closed the door on.
With trade, regulations over other issues, contributions to the budget and various other items to be agreed, 31st January means very little, certainly to business so the "official" Brexit date is in fact 31st December.
Outside of politics, the pound continues to be driven by dollar reaction to risk appetite. This is a very light week for data with tomorrow's house price report the only significant release.
Yesterday, the pound briefly traded above 1.32 versus the dollar but lost ground in the afternoon to close at 1.3118.
Considering your next transfer? Log in to compare live quotes today.
Rumours of trade talks also help greenback
The Iranian Government cannot respond in as swift and decisive manner as the U.S. despite its relative lack of military might although it has almost 400k regular soldiers.
Pictures of the protests following the funeral of Gen.Soleimani show huge mobs of angry citizens calling for reprisals to take place immediately.
According to experts the move by President trump while risky could lead to a cooling of tensions as Iran tacitly admits it is limited in its ability to retaliate. Gulf shipping has been on high alert for several months since attacks on oil tankers, widely attributed to, but strongly denied by Tehran. The alert will remain high given the proximity and accessibility of the straits of Hormuz, the narrow stretch of water where 21 million barrels or a little over 20% of global consumptions travels daily.
Overnight, Iran has fired missiles into a U.S. base deep inside Iraq. No details of casualties have been made available at the time of writing.
Risk appetite remains shaky at best but as time moves on it should improve unless there is a further incident.
A slightly more positive for the U.S. started earlier as rumours circulated that stage two of the trade talks between Beijing and Washington will begin by the end of February.
While details of the stage one agreement remain sketchy, leading to questions about just how the U.S. benefited, commencement of stage two will mean that at least the two sides are prepared to continue dialogue.
Yesterday, the dollar index rose again back above the 96.80 level. It reached a high of 97.09, closing at 96.95
Largest trading bloc has no market
One of the major supposed benefits of the creation of the Eurozone was that it would create a market for its own products that would ensure it has "insured" against a global slowdown.
There have been two glaring reasons why that assumption has been proved false; first, the global slowdown has in fact, been a slowdown of global trade, not so much consumption and second, the EU has never seen fit to pass any kind of protectionist regulation that has meant that European manufacturing and industrial capability is prone to being undercut on its production leading the entire region to fuel growth in Asia (primarily China) while it essential struggles to find demand at home.
It may be too late for the EU to pass any kind of protection for its goods in the current environment and in any event it would be very difficult to demand that the poorer nations buy more expensive European manufactured consumer goods which are not materially better than Asian produced machines any more.
Has the European experiment run its course? Obviously, it is too early to make that claim but just how much longer the region can see its overseas (and domestic) markets shrink without radical action remains to be seen.
The euro remains in a narrow range, basically between 1.1080 and 1.1220 driven by movements of the dollar which continues to dominate trade in major currencies.
Yesterday, it traded down to a low of 1.1133, closing at 1.1143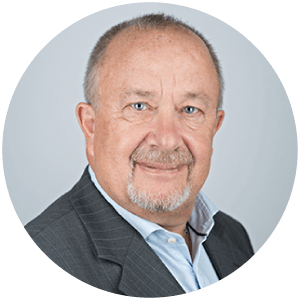 About Alan Hill
Alan has been involved in the FX market for more than 25 years and brings a wealth of experience to his content. His knowledge has been gained while trading through some of the most volatile periods of recent history. His commentary relies on an understanding of past events and how they will affect future market performance."