Daily Market Brief – 8th May 2015
Hello. Here is your market brief
Quote of the day: "Everything that irritates us about others can lead us to an understanding of ourselves"
May 8th: Currency Markets Highlights
Tories heading for majority victory
Pound soars by most in six years vs Euro
Brexit prospect still looms
Sterling Comment
Earlier this morning, Britain woke up to shock election results as sweeping Tory gains took the party within a whisker of reaching a majority. Only yesterday, the polls couldn't separate the two main parties. However, once early exit polls came in with a predicted 316 seats for Cameron, the writing started to be on the wall for Labour. For Nick Clegg and the Lib Dems, it was a sorry night. The party now look set to not only crash out of government, but fast be wiped off the political map.
So what does this mean for GBP exchange rates?
Sterling has soared, GBPUSD touched 1.55 (highest level since Feb) and the FTSE posted its biggest rise since January as investors welcome the unexpected stability. Sterling had its sharpest rise against the euro for six years, rising by 2pc to hit €1.382 against the single currency. We can expect short-term support for the pound but looming issues such as the EU referendum, Brexit prospects and an increased chance of Scottish devolution, following the significant SNP gains (56 out 59) north of the boarder, Sterling strength might be challenged in due course.
In other news
Greek Finance Minister, Yanis Varoufakis was quoted saying his government is prepared to go "down to the wire" in the ongoing negotiations. They have less than a week to convince the ECB that they are serious about an agreement with international lenders. Failure to progress these talks could cause tighter liquidity rules on Greek banks and despite Varoufakis claiming a Grexit was 'a forbidden through in our minds' the subject is still very much on the agenda.
On the data front, the focus will be on the US non-farm payrolls. The ADP figure, earlier this week, posted 169k (short of forecast) and many take this as an indication that NFP will post under the forecasted 227k, which might cause USD to soften at the end of the week. US unemployment rate is forecast at 5.4%, posting a slight improvement on last month's 5.5% figure. Recently US data has caused concerns over US growth prospects and how this may impact the Fed's monetary policy. The Fed believes this temporary and says they are still committed to raise interest rates this year, but investors are beginning to question this likelihood, so data like the NFP will be closely scrutinised.
Do you have an upcoming transfer? Are you worried about how today's results might affect it? If so, ring in to your Personal Currency Concierge and discuss requirements you have pending, or log into our dealing platform for LIVE, bookable exchange rate quotes.

Morning mid-market rates – The majors


GBP > USD


–
1.5444


GBP > EUR


–
1.3738


EUR > USD


–
1.1241


EUR > GBP


–
0.7278
85% savings. Job Done. So, what is the secret sauce of the CurrencyTransfer.com marketplace?

CNBC described us as 'disrupting global money transfer'. Finally, you kiss goodbye to hidden fees.
How are we innovating?
Well, we are not an expensive bank costing you up to £1,500 on every £50,000 trade. Neither do you ever need to ring around multiple brokers and speak to sales guys. Pretty inaccurate way of shopping around. We help you maximise the value of each transfer. Quite simply, you are in control. Foreign exchange companies compete in a LIVE marketplace to win your business.
You win!
Got a question? We'd be delighted to help!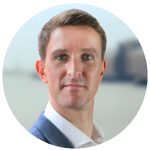 Paul Plewman
Director of Sales & Operations
t: +44 (0) 20 7096 1036
e: paul@currencytransfer.com