Daily Market Brief – 8 October 2015
BOE leave interest rates unchanged
Quote of the day: "Act as if what you do makes a difference. It does"
October 8th: Highlights
Sterling edges to two week highs
Markets await BOE decision
UK industrial production rises
German exports slump
NZD/USD remains close to 6 week highs
Sterling rose yesterday to two week highs against the US Dollar, largely due to the release of positive UK industrial production data. Demand for the dollar remains under pressure, falling against a basket of currencies. The release showed UK production rising 1.0% from the previous month and industrial output jumping 1.9% from a year earlier, higher than 1.2% as per expectations. GBP/USD hit 1.5316 in the morning trade, it's highest levels since September 23, consolidating back throughout the day at 1.5301. The pair is now trading at 1.5350.
Sterling strengthened against the Euro on yesterday's open, up 0.83% to 1.3622 by lunchtime. We saw German exports slump, with industrial production falling at the fastest rate in a year, in stark contrast to positive UK data. The Euro has since strengthened, trading in the region of 1.3590.
In the last few moments, the Bank of England has voted 8-1 to leave interest rates unchanged. This means borrowing costs have been stuck at their record low since March 2009.
Global Comment
The EUR/USD pair dipped 0.41% to 1.1221 yesterday with added pressure and concerns being placed on the euro on Wednesday following very worrying German Industrial figures. The pair is now trading around 1.1294.
GBP/AUD lost ground a full cent to lunchtime on Wednesday at 2.1172 as buoyant construction data pointed to a green shoot on fresh orders in Australia at their highest in this sector in a year.
Data on Canadian building permits fell lower than expected, dipping 3.7% to 7.55 billion CAD. Sterling benefitted, with GBP/CAD benefitting a full 0.42% to the positive of 1.9949. The pair is now trading above 2.00

Morning mid-market rates – The majors
85% savings. Job Done. So, what is the secret sauce of the CurrencyTransfer.com marketplace?

CNBC described us as 'disrupting global money transfer'. Finally, you kiss goodbye to hidden fees.
How are we innovating?
Well, we are not an expensive bank costing you up to £1,500 on every £50,000 trade. Neither do you ever need to ring around multiple brokers and speak to sales guys. Pretty inaccurate way of shopping around. We help you maximise the value of each transfer. Quite simply, you are in control. Foreign exchange companies compete in a LIVE marketplace to win your business.
You win!
Got a question? We'd be delighted to help!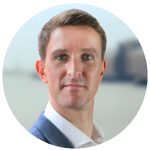 Paul Plewman
Director of Sales & Operations
t: +44 (0) 20 7096 1036
e: paul@currencytransfer.com