08 Oct 2018: Dollar bulls disappointment likely to be short-lived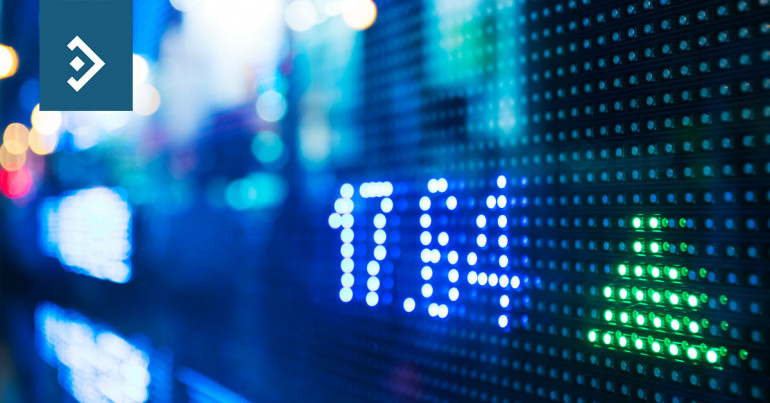 Dollar bulls disappointment likely to be short-lived

Morning mid-market rates – The majors
October 8th: Highlights
Dollar rally to continue
Brexit deal "90% done"
Italian budget the first shot in a long battle?
Employment report a "mixed bag"

The employment report in the U.S., which was released on Friday, showed that unemployment was at its lowest level for close to 50 years. The headline number for new jobs created was, however, well below the market's expectations at just +134k versus an analysts' prediction of +188k. This was more than compensated for by the revision to the August data which was raised by close to 35% to +270k.
This perfectly illustrates the spurious nature of the headline data which consists of several numbers that are labeled estimates but are little more, in some cases, than guesses.
The more significant miss was the wage inflation data that fell to 2.8% in September following a rise to 2.9% in August. There had been hopes that the 3% level would be reached which would justify the more hawkish recent tone of comments from Fed Chairman Jerome Powell.
This week, following today's Columbus Day Holiday, CPI data for September will be released. While this is not the Fed's "favourite" measure of inflation, it holds significance for the market since it is the data it finds it easiest to interpret.
Core inflation is expected to have "ticked up" to 2.3% from 2.2% reinforcing the market's view of Fed action.
China returns from a week-long holiday today so there may be renewed rhetoric in the ongoing trade spat but as Beijing has already said it will not act first so any comment will be reactive to what has gone before.
The dollar index continued its correction on Friday falling to a low of 95.52, closing at 95.62.
Considering your next transfer? Log in to compare live quotes today.
Sterling rallies on Brexit news
The rumours of a compromise being reached between London and Brussels are gaining pace as the Irish Deputy Prime Minister and EU Commission President both commented that a deal is "90% done".
We are yet to see the details of any agreement, but I am reminded of the expression, used by both sides, that there is no agreement without 100% agreement, so we still have the potential for disappointment.
One thing that does appear certain is that Prime Minister Theresa May has seen off, for now, any challenge to her leadership although there is still the possibility that she is being given "enough rope to hang herself".
The pound spent very little time below the pivotal 1.3000 level although there has been little sign of any traders wanting to be long of Sterling yet.
This could turn out to be the week that a deal is finally struck and while long positions seem a little premature, those short of GBP will be a little more circumspect about their positions. The pound reached a high of 1.3123 on Friday versus the dollar and closed at 1.3118. So far this morning (05.45), the pound has barely changed from Friday's close.
As the week unfolds, just where the compromise has been found, particularly over the Irish Border is likely to be revealed. It may yet have a negative effect on the pound if Mrs. May is seen to have given away part of Northern Ireland's Sovereignty since this will be unacceptable to the Democratic Unionist Party who prop up the Government.
Italy plans radical response to German migrant plans

The EU and its member states are yet to come to terms with just what one Populist/Nationalist Government means for its future. Imagine if there were to be two or even three more countries who want to put themselves above adherence to the tenets of Brussels and its various treaties.
Following on from the row over the Italian Budget, the spectre of migration has again bubbled to the surface.
Italy suffers from the geographical inconvenience of being the shortest journey the for the disaffected and displaced from Africa who flood across the Mediterranean during the summer months when the sea is calm. Although that "season" is coming to an end now, there is a row brewing between Rome and Berlin over the treatment of those migrants who have already arrived.
The agreement that was reached at a recent summit was that all migrants would be "processed" at their port of disembarkation before being moved on. This, Italy has so far refused to do and Germany, who had been welcoming migrants with (close to) open arms until recently, has had to handle most of the administrative work itself which has caused a row between the two senior parties in the coalition.
The issue has become such a political "hot potato" in Germany that it has been rumoured that they were about to start chartering planes to fly unprocessed migrants back to where they first entered Europe. This has drawn a stinging response from Rome with Prime Minister Salvini who said that Italy will close its airports to defy any such move.
The single currency continues to be driven by political events despite an ECB meeting this week that will confirm the progress so far with the withdrawal of the Asset Purchase Scheme.
The euro had a volatile day on Friday, trading between 1.1550 and 1.1484 eventually closing just six pips higher than its open at 1.1520.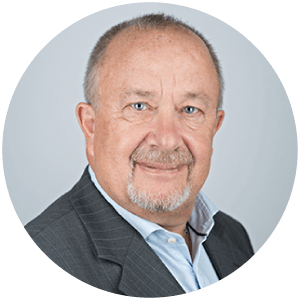 About Alan Hill
Alan has been involved in the FX market for more than 25 years and brings a wealth of experience to his content. His knowledge has been gained while trading through some of the most volatile periods of recent history. His commentary relies on an understanding of past events and how they will affect future market performance."