Daily Market Brief – 9th July 2015
Concrete & Credible?
Quote of the day: "Only look back to see how far you have come"
July 9th: Highlights
UK Budget passed with little reaction
FOMC minutes cast doubt on September rate hike
Chinese markets still troubled
Bank of England rate decision
Sterling Comment
Sterling suffered another poor day yesterday, continuing the current downward trend against both the EUR and USD. The budget didn't stir the markets much as Osborne detailed his plans to cut Government spending. Importantly, there were no big changes to growth forecasts which might alter expectations for the Bank of England to raise interest rates next year but that wasn't enough to support Sterling, which continued to fall in the afternoon.
Today the Bank of England release their latest interest rate decision. The current path of 'no change' is expected to continue. It's unlikely to prompt any real reaction.

Greeks urged to get serious
Greece has committed to submit a 'concrete and credible' reform proposal and have committed to repay the IMF, which helped bolster the Euro yesterday. The latest (last?) proposal will be submitted today to give the Eurogroup time to digest before final discussions this weekend. Greece has until Sunday to reach an agreement or they risk being kicked out of the Euro.
According to PM Tsipras, Greece intends to clear its arrears, stating in a government issued letter to the European Stability Mechanism that, "Greece is committed to honour its financial obligations to all its creditors in a full and timely manner", presumably looking for support from those who argue that Greek debts are unsustainable and any solution will require restructuring.

Global Comment
Last night, the FOMC released their minutes. A September rate rise is looking less likely as the Fed may opt for a cautious approach, considering the impact of Greece and China.
China has overtaken Greece as the main concern. The size of the potential problem dwarfs Greece. The £1.5tn value wiped off the stock market is 10x the size of Greece! The sell-off has been so sharp that it has caught the regulators offside. The Government announced a number of measures to stabilise its stock market, including a ban on any 5%+ shareholders selling their company holding.
Wall Street disrupted yesterday by a power glitch that caused the New York Stock Exchange to go down for around 3 hours. Unprecedented and inconvenient, but trading was back up again before the close.

Morning mid-market rates – The majors
85% savings. Job Done. So, what is the secret sauce of the CurrencyTransfer.com marketplace?

CNBC described us as 'disrupting global money transfer'. Finally, you kiss goodbye to hidden fees.
How are we innovating?
Well, we are not an expensive bank costing you up to £1,500 on every £50,000 trade. Neither do you ever need to ring around multiple brokers and speak to sales guys. Pretty inaccurate way of shopping around. We help you maximise the value of each transfer. Quite simply, you are in control. Foreign exchange companies compete in a LIVE marketplace to win your business.
You win!
Got a question? We'd be delighted to help!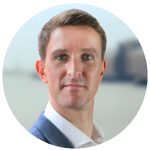 Paul Plewman
Director of Sales & Operations
t: +44 (0) 20 7096 1036
e: paul@currencytransfer.com