Daily Market Brief – 9 May 2016
Quiet start to the week
Quote of the day: "Don't wait! The time will never be 'just right'!"
May 9th: Highlights
Sterling up on the open
Eurogroup meeting to be closely monitored
Dollar data disappoints, but currency unaffected
Last week, Sterling's main event was the PMI data releases. All fell short of forecasts, with the Manufacturing sector faring the worst of the lot, in contraction at 49.2. Cable had been challenging new highs as the balance of Brexit shifted towards the 'In' camp, but gains were halted by poor data.
This week, we have the MPC vote (no change expected) and the BoE Quarterly Inflation Report, where the press conference will be scrutinized for any further warnings over the EU Referendum, any revisions to the growth forecasts for the UK economy and whether their view has shifted at all, following the recent poor UK data.
The week starts off slowly with no data on the calendar. This morning we have already had export data from China rising for a second month in a row, showing slight increase in demand from overseas from March to April. Trade Balance was up to 298bn (vs 250bn forecast). Eurogroup meetings are on today and the market may react to any comments about Brexit.
On Wednesday, we'll see UK Manufacturing and Industrial Production readings. Last month both sectors register below zero, which triggered a Sterling sell-off. Both are forecast to post better data for April, which could support GBP, but also opens Sterling to downside risk if the data disappoints again.
Considering your next transfer? Log in to compare live quotes today.
Last week EU announced cuts to inflation (0.2% from 0.5%) and GDP (1.6% from 1.7%) forecasts and the Euro weakened against USD but still managed to post gainst against GBP. This week, the main focus will be on Friday, when we see GDP data from Germany and the wider Eurozone. Greece is starting to grab the headlines again. Currently, workers are on a 3-day strike to protest against tax increases and pension cuts. Eurogroup meetings will be closely followed for any comment about the current Greek situation. We might find it's time to jump back on that old merry-go-round.
The USD delivered a recovery from recent weakness although prospect of "President Trump" becoming a reality isn't helping US Equity markets. Friday delivered a disappointing headline number for Non Farm Payrolls (160k Vs. 203K forecast) but the downside USD reaction was short-lived as the market has discounted any real chance of a rate hike in June. This week, Friday will see Retail Sales data and Consumer Sentiment.
Morning mid-market rates – The majors
85% savings. Job Done. So, what is the secret sauce of the CurrencyTransfer.com marketplace?

CNBC described us as 'disrupting global money transfer'. Finally, you kiss goodbye to hidden fees.
How are we innovating?
Well, we are not an expensive bank costing you up to £1,500 on every £50,000 trade. Neither do you ever need to ring around multiple brokers and speak to sales guys. Pretty inaccurate way of shopping around. We help you maximise the value of each transfer. Quite simply, you are in control. Foreign exchange companies compete in a LIVE marketplace to win your business.
You win!
Got a question? We'd be delighted to help!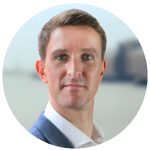 Paul Plewman
Director of Sales & Operations
t: +44 (0) 20 7096 1036
e: paul@currencytransfer.com