Daily Market Brief – 9 October 2015
Dampened optimism over the British economy
Quote of the day: "Don't let the fear of losing be greater than the excitement of winning."
October 9th: Highlights
Sterling trims gains against US Dollar
Dollar holds steady against Euro
BOE keeps interest rates unchanged
GBP/CAD drops on strong Canadian housing data
Sterling pulled back on its gains against the US Dollar on Friday, following data which showed the trade deficit narrowed less than forecasted in August. This dampened optimism over how well the British economy is actually doing. Sterling US Dollar pulled back from 1.5383, the pairs highest since September 22, and GBP/USD is now trading in the region of 1.5375.
The Bank of England decided by a vote of 8-1 to keep rates unchanged. Ian McCafferty was the sole member voting for a 0.25% hike. We also heard that inflation is still well under the target rate of 2%, despite key improvements in UK GDP figures indicate it could bounce back to expected levels by the end of next year.
Yesterday, GBP/EUR sailed to a daily high of 1.3629 in the morning session, following poor economic data emerging from Germany weighed heavily on the single currency. However, following the BOE interest rate decision, GBP/EUR dropped to lows of 1.3543. The pair recovered throughout the day, and is now trading around 1.3573.
Global Comment
The US. Dollar was almost unchanged against the single currency this morning, and gained ground on the JPY, following the ECB indication that policy will remain accomodative for as long as needed. EUR/USD traded steady at 1.1279. We saw strong data releases yesterday stateside with US Jobless claims sinking to a whooping 42 year low, claims fell by 13,000 to a seasonally adjusted 263,000, far lower than expectations of 274,000. EUR/USD is now trading at around the 1.1325 mark.
The Aussie Dollar traded higher in this mornings session against the US Dollar. AUD/USD traded 0.7262, up 0.05%, while GBP/AUD is trading in the region of 2.0988.
Strong Canadian housing statistics were released yesterday, showing the strength of the housing market. This gave CAD a boost ahead of very important unemployment data which will be released at 1.30pm today. Strong housing figure coupled with a weakening sterling after the Bank of England announcement saw GBP/CAD drop below the key level of 2.00 to a daily low before closing at 1.9955. The pair now trades at 1.988.

Morning mid-market rates – The majors
85% savings. Job Done. So, what is the secret sauce of the CurrencyTransfer.com marketplace?

CNBC described us as 'disrupting global money transfer'. Finally, you kiss goodbye to hidden fees.
How are we innovating?
Well, we are not an expensive bank costing you up to £1,500 on every £50,000 trade. Neither do you ever need to ring around multiple brokers and speak to sales guys. Pretty inaccurate way of shopping around. We help you maximise the value of each transfer. Quite simply, you are in control. Foreign exchange companies compete in a LIVE marketplace to win your business.
You win!
Got a question? We'd be delighted to help!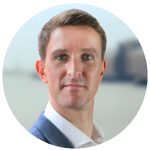 Paul Plewman
Director of Sales & Operations
t: +44 (0) 20 7096 1036
e: paul@currencytransfer.com