Daily Market Brief – 10 March 2016
Waiting for ECB decision
Quote of the day: "Courage is grace under pressure!"
March 10th: Highlights
ECB rate decision and press conference
Bank of Canada keep rates on hold
RBNZ surprises with rate cut
Yesterday, UK manufacturing output was up +0.7% (Vs. 0.2% forecast) and Industrial Production was +0.3% (Vs. +0.6%). The surprise pushed Cable up to 1.4240 before normal conditions resumed and Sterling was sold back down to 1.4190. Expectation is for a quiet open today as all eyes are on Mario Draghi and the ECB.
Considering your next transfer? Log in to compare live quotes today.
Back in December, the market was expecting a significant policy adjustment. When the cuts were less severe than expected, the Euro rallied 3% on a very volatile trading day. The ECB has warned of more stimulus and more dramatic action this time around. Suggestion is that we'll see a rate cut of 10 bps and an increase to the QE bond purchase program of up to Euro 20 billion per month. There is a degree of skepticism, and commentary suggest the market doesn't have such a large position in play, so current calls are for any reaction to be less savage this time around. Nevertheless, the reaction is eagerly anticipated – the JPY kicked on 10% after a cut into negative territory.
In Canada, forecasts correctly called the BoC keeping rates unchanged and it passed with little reaction.
The market didn't expect the rate cut from New Zealand though. There were 17 economists polled by Bloomberg earlier in the week and 15 called 'no change'. The 0.25% cut largely took the market by surprise and the NZD sold off.
A surprising update from the US election race as Hilary Clinton, expecting an easy victory in Michigan, lost to Bernie Sanders. She does still hold the overall lead, but it delivers some warning signs to the Clinton campaign.
Morning mid-market rates – The majors
85% savings. Job Done. So, what is the secret sauce of the CurrencyTransfer.com marketplace?

CNBC described us as 'disrupting global money transfer'. Finally, you kiss goodbye to hidden fees.
How are we innovating?
Well, we are not an expensive bank costing you up to £1,500 on every £50,000 trade. Neither do you ever need to ring around multiple brokers and speak to sales guys. Pretty inaccurate way of shopping around. We help you maximise the value of each transfer. Quite simply, you are in control. Foreign exchange companies compete in a LIVE marketplace to win your business.
You win!
Got a question? We'd be delighted to help!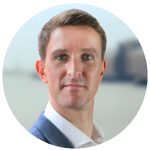 Paul Plewman
Director of Sales & Operations
t: +44 (0) 20 7096 1036
e: paul@currencytransfer.com