Daily Market Brief – 10 May 2016
Brexit the main driver?
Quote of the day: "Three steps to success: training, training, training!"
May 10th: Highlights
Halifax house price data m/m: -0.8%
BRC Retail sales: -0.9%
Eurogroup Meetings
UK house prices slipped -0.8% according to the Halifax data, but Cable defied logic and moved higher, highlighting the current lack of liquidity/trading interest in the market.
The latest YouGov poll on the EU referendum showed 42% for the 'In' camp and 40% 'Out'. The current odds (1/3 'In' Vs. 13/5 'Out') haven't moved around much recently. The debate should heat up this week as we have a number of key figures speaking on the subject. We are due to hear from George Osborne, Mark Carney and Christine Lagarde. Suggestion is that about 20% of voters are still undecided, so this week may well be a pivotal week for the referendum.
Domestically, we saw Retail Sales data out this morning from the British Retail Consortium. It announced a decline to -0.9% (down from -0.7%), noting in particular that online retail sales has dropped to a 3yr low, perhaps suggesting that the growth rate in the online sector has run out of steam. The retail sector has been hit recently with both BHS and Austin Reed going into administration.
Considering your next transfer? Log in to compare live quotes today.
Greece has pushed through the latest reforms, which were an important step to accessing the next tranche of bailout funding. The Eurozone Fin Mins agreed debt relief measures and Greece will now be granted a longer grace period on bonds maturing from 2018. If these reforms are upheld then this deal will enable more bailout cash to be released to Athens, which will be used to help cover forthcoming debt repayments. The 'if' is in recognition to domestic pressure and push back within Greece, following the passing of very unpopular pension & tax reforms.
Yesterday, the Euro was range bound and with no data due for release today another quiet day may follow. Yesterday, we saw Swiss unemployment (3.5%) and this morning German industrial production (-1.3%) was lower than expected (-0.2%).
The poor NFP data last week laid the foundations for this week as the likelihood of any further US rate increases this year has significantly declined. As such, expectations of increased divergent monetary policy are no longer a key driver of currency markets.
There is very little data on the calendar again today. China has posted y/y inflation data figure, which came bang in-line with expectations (2.3%). Germany and France are due to release Industrial Production data and Trade Balance data is due from Germany and the UK.
Japanese Fin Min, Taro Aso said he would be "prepared to undertake intervention" in FX market if JPY posts further gains. This is despite open opposition to this policy measure by the US. Could this start a Currency War? Watch this space.
Morning mid-market rates – The majors
85% savings. Job Done. So, what is the secret sauce of the CurrencyTransfer.com marketplace?

CNBC described us as 'disrupting global money transfer'. Finally, you kiss goodbye to hidden fees.
How are we innovating?
Well, we are not an expensive bank costing you up to £1,500 on every £50,000 trade. Neither do you ever need to ring around multiple brokers and speak to sales guys. Pretty inaccurate way of shopping around. We help you maximise the value of each transfer. Quite simply, you are in control. Foreign exchange companies compete in a LIVE marketplace to win your business.
You win!
Got a question? We'd be delighted to help!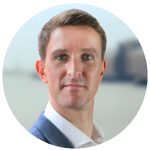 Paul Plewman
Director of Sales & Operations
t: +44 (0) 20 7096 1036
e: paul@currencytransfer.com