10 Sep 2018: Jobs data pushes dollar higher
Jobs data pushes dollar higher

Morning mid-market rates – The majors
September 10th: Highlights
Wage inflation rises to 2.9%
Sterling rallies following another Barnier offer
Euro relieved by Italian Deputy PM comments
Dollar rally continues as economy and trade provide support
The dollar index reached a high of 95.46 on Friday and has touched 95.50 this morning, as strong employment data and continued concerns over an escalation of trade disputes provided support.
The pivotal 95.25 level which has provided resistance has been broken again which should herald further gains.
While the headline NFP data saw 201k new jobs created in August, this was tempered by a revision lower to 147k for the July data from an already disappointing 157k. The surprise however, came from the average hourly earnings data which rose to 2.9% following three consecutive months when wages rose by 2.7%
This was the catalyst for further dollar gains as it provides ammunition to the FOMC to hike rates again when they meet towards the end of the month. So far, the market is undecided about whether a hike will take place this month, but if Chairman Powell is true to his recent words, then a hike is more likely since there is clear evidence to support any action.
The continued threat of a full-blown trade war is also a positive for the dollar since it tends to rally in times of global risk aversion. Emerging market currencies are suffering badly but as in the case of the Argentinian Peso the drivers run deeper than risk aversion.
Considering your next transfer? Log in to compare live quotes today.
Johnson attacks May's plans again
Former Foreign Secretary Boris Johnson again attacked U.K Prime Minister Theresa May's Brexit plans in the weekend press, calling them a "suicide vest for the UK economy". These comments, clearly designed to shock, brought a chorus of disapproval from supporters of Mrs May.
It will now be a major surprise if Johnson doesn't launch a leadership challenge in the coming weeks as the Brexit negotiations rumble on with no real sign of an agreement and both side's positions becoming more entrenched.
Michel Barnier, the Chief EU Brexit Negotiator has reportedly offered to look at any further proposals for a backstop to ensure an open border between the two halves of Ireland following Brexit. The unfortunate thing is that the border issue is so "black and white" that it is almost impossible to envisage a proposal for a backstop that could be acceptable to all sides.
The EU position is driven by the threat by Dublin to veto any proposal that leads to a closed border while the MPs from the Democratic Unionist Party will withdraw support for Theresa May's minority Government if Northern Ireland is treated in a different way to the rest of the UK following Brexit. By that, they mean an open border with the demarcation being moved somewhere offshore.
Sterling rose to a high of 1.3029 versus the dollar after Barnier's comments but fell back to close at 1.2916 following the release of the U.S data.
ECB meeting unlikely to support single currency

The Governing Council of the European Central Bank and the Monetary Policy Committee of the Bank of England both meet this week with neither expected to change monetary policy, although the ECB may provide a further, possibly amended, timetable for the reduction and eventual removal of its Asset Purchase Scheme.
With the German economy starting to show an impending slowdown, if the ECB feels this could spread through the region, the withdrawal of accommodation may be delayed as has already been hinted at by ECB President Mario Draghi.
The budget is currently under consideration by the new Italian Government with concerns in Brussels over spending plans and tax cuts which may have seen the debt to GDP ratio increase from its current 136% of GDP.
However, Brussels concerns were allayed a little by comments from the Italian Deputy Prime Minister, Luigi Di Maio who said that Rome intends to comply with Eurozone directives and keep its budget deficit below 3% of GDP
The Eurozone growth data for Q2, which was released on Friday, was as expected with QoQ growth rising by 0.4% or 2.1% YoY. This is solid if unspectacular and should see the ECB continue to be unmoved and any change to monetary policy is still close to a year away.
The euro fell versus a stronger dollar on Friday reaching 1.1550 and closing just three pips higher. It also fell versus the pound, making a low of 1.1219, closing at 1.1184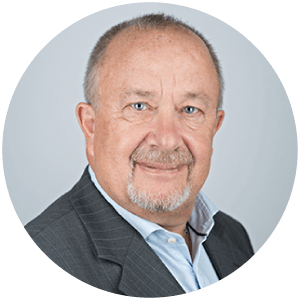 About Alan Hill
Alan has been involved in the FX market for more than 25 years and brings a wealth of experience to his content. His knowledge has been gained while trading through some of the most volatile periods of recent history. His commentary relies on an understanding of past events and how they will affect future market performance."