Daily Market Brief – 11 May 2016
Trade deficit and Brexit
Quote of the day: "Hard work doesn't guarantee success, but it increases your chances!"
May 11th: Highlights
EUR slips after German data
USD lower despite good employment data
UK Manufacturing Production
Cable posted marginal gains throughout the day yesterday, advancing to a high of 1.4470. Resistance, once again, kicked in around this point, with the market holding firm around this point when tested earlier this week as well. This morning, Sterling opens a little lower against the USD (1.4425) and the Euro as well (1.2665).
The UK trade balance was released yesterday, slightly better than forecast at £11.201bn (Vs. £11.3bn). The Q1 deficit was the largest since 2008, which underlines BoE concerns this could leave the UK exposed if we vote to leave the EU. Further, a comment in the Telegraph, from Michael Saunders (joining the MPC in August) reported that UK interest rates may need to raise to 3.5% by the end of 2017 in the case of an 'Out' vote in the referendum. Adding more negative forecasts to the debate, the NIESR stated that Sterling would lose up to 20% of its value immediately after leaving the EU.
On the calendar today, we have manufacturing and industrial output figures due out. Last time out, the data fell short and Sterling sold off. Both are forecast to rise by around +0.5%, which would help support Sterling ahead of tomorrow's BoE decision.
Following his warning, that leaving the EU would drive down house prices and Cameron warning it could spark war in Europe, George Osborne will appear before a treasury committee today to discuss EU membership. The latest BCC (British Chamber of Commerce) survey showed 54% back 'In' and 37% would vote to leave.
Considering your next transfer? Log in to compare live quotes today.
The EUR suffered from mixed data from Germany. Exports were higher than expected (1.9%) but imports fell, pushing the German trade surplus to a record high. German industrial output showed a fall in output, suggesting the weaker global economy is weighing on the EU, which could lead the ECB to add further measures to their monetary policy.
Germany's Fin Min, Schaeuble, said that he expects an agreement with Greece to be struck within two weeks, but does not see that any debt haircut will be included in the deal.
There is nothing on the calendar today for the Eurozone, so EUR trade is epected to be driven by currency counterparts.
The USD was sold off ahead of the JOLTS job opening data, as the market felt data could follow Non-Farms. However, data added over 300K in March, which gave the USD some support. This week, the calendar is pretty light on economic data. Commodities have fallen and oil is up on expectations that US reserves would not have advanced as much as they have.
Asian trade followed on from a firm close on Wall Street. Nikkei 225 was up +0.3%, but JPY strength continues to limit the export sector.
Comments continue around FX intervention. This time Hamada, an adviser to Abe, said that continued currency strength could damage the economy and Japan retains the right for intervention and the trigger should be if USD/JPY reaches 100.00. However, he did add that he doesn't expect the JPY to appreciate much from the 105-110 range.
Morning mid-market rates – The majors
85% savings. Job Done. So, what is the secret sauce of the CurrencyTransfer.com marketplace?

CNBC described us as 'disrupting global money transfer'. Finally, you kiss goodbye to hidden fees.
How are we innovating?
Well, we are not an expensive bank costing you up to £1,500 on every £50,000 trade. Neither do you ever need to ring around multiple brokers and speak to sales guys. Pretty inaccurate way of shopping around. We help you maximise the value of each transfer. Quite simply, you are in control. Foreign exchange companies compete in a LIVE marketplace to win your business.
You win!
Got a question? We'd be delighted to help!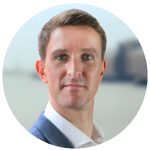 Paul Plewman
Director of Sales & Operations
t: +44 (0) 20 7096 1036
e: paul@currencytransfer.com