11 October 2019: Sterling rallies on Brexit hopes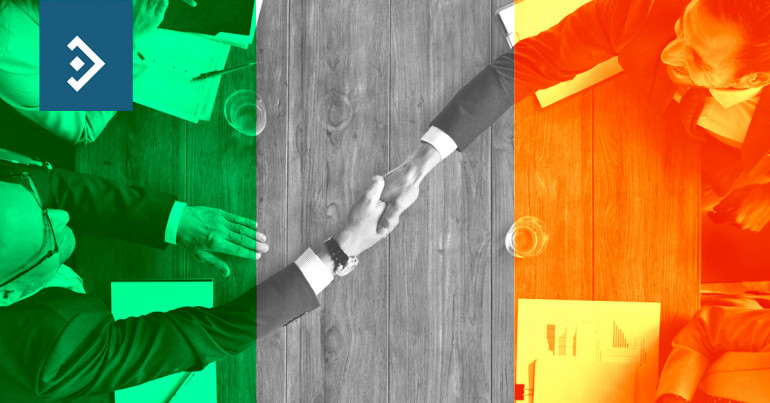 Sterling rallies on Brexit hopes

Morning mid-market rates – The majors
11th October: Highlights
London and Dublin agree a path to a deal is possible
Dollar weaker as trade talks begin
Euro rally to attract further selling
Varadkar and Johnson see a pathway to a deal
It seems that Boris Johnson's tactic of almost side-lining the EU Leadership and concentrating his attention on individual Heads of Government may be starting to bear fruit. Yesterday, he met with Irish Prime Minister Leo Varadkar and for almost the first time since Johnson took over as UK Prime Minister, there was definite progress towards a deal.
Following the icy tone of the speech made by EU Commission President Jean-Claude Juncker 24 hours earlier, the meeting between Johnson and Varadkar was cordial as real hopes emerged that deal to satisfy the Irish republic's concerns over the Border with the North could be found.
The pound rallied close to its recent highs as traders finally had some positivity. There is clearly a long way to go but today's meeting between UK Brexit Secretary Stephen Barclay and EU Chief Negotiator Michel Barnier will be held against a backdrop of hope.
With a week to go until the EU Summit at which it is genuinely expected by Boris Johnson that a deal will be ratified, common ground appears to exist under which further talks can at least be expected to provide the basis for an agreement.
The pound which had fallen earlier in the week as pessimism continued suddenly rallied to a high of 1.2469, closing at 1.2449.
Earlier in the day the pound had received an unexpected boost from data that was released showing that the UK economy contracted only marginally in September, leading to relief that the country wasn't in recession in the third quarter. However, data for industrial production showed that activity continues to slow and highlighted the need for Brexit to be finalized in order that further stimulus can be added.
Considering your next transfer? Log in to compare live quotes today.
Turkish military action in Syria adds to risk aversion
The U.S. decision to tacitly allow Turkey to invade Northern Syria to ostensibly create a safe zone for the return of Syrian refugees has been condemned by the EU and caused a rift within NATO.
Turkey is a member of NATO but has been told by Brussels that it is very unlikely to ever be allowed to join the EU. This has led its President to align himself in another direction and his desire to put down Kurdish fighters who had helped win the war with I.S. has brought renewed conflict to the region.
President Trump's foreign policy has never been consistent, and it is possible that his domestic concerns over his possible impeachment have given him a desire to distract Congress.
Trade talks between the U.S. and China recommenced yesterday with a wide gap between the two nations expectations. The U.S. wants China of liberalize and open its markets to foreign competition while China feels that it is being treated unfairly in not being allowed to compete for contracts particularly in the area of 5G due to what it considers to be spurious spying allegations.
The talks are set to continue for some time, and it would be a major surprise if they achieve anything even remotely positive before the New Year.
The dollar index remains under the spell of the intentions of the Federal Reserve regarding short-term interest rates. It fell to a low of 98.62 yesterday, closing at 98.72
The market remains undecided regarding Fed actions and until there is clearer indication of whether there will be another cut this month, the dollar will be well supported.
Euro rallies above 1.1000 versus temporarily weaker dollar
The euro rose above 1.10 versus the dollar for the first time in three weeks yesterday but the buying interest is likely to be short-lived. Confirmation of a technical recession in the Eurozone is expected as soon as next week as activity data will be released for both Germany and the entire region.
It has been a continuing theme for some time now that the euro remains in a range of 1.0840 to 1.1080 with profit-taking on approach to the support and sellers queuing to take advantage of any rally.
Until there is a positive statement of intent from either the new ECB President or the EU Council, the euro is unlikely to be seen in anything other than a negative light.
Christine Lagarde will take over as the new President of the ECB in the coming weeks and will most likely forge a closer relationship between ECB Headquarters in Frankfurt and Brussels.
Her politician's credentials are likely to stand her in good stead as she tries to convince a highly sceptical European Parliament of the need for structural reform. Indeed, over the next two or three years, the entire argument about the future direction of the bloc will either flourish or wither on the vine.
The single currency made a high of 1.1033 versus the dollar yesterday, closing just above 1.10 at 1.1003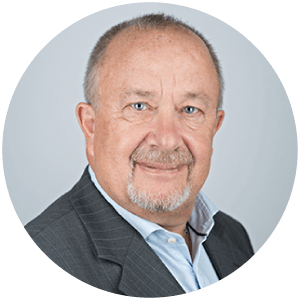 About Alan Hill
Alan has been involved in the FX market for more than 25 years and brings a wealth of experience to his content. His knowledge has been gained while trading through some of the most volatile periods of recent history. His commentary relies on an understanding of past events and how they will affect future market performance."