Daily Market Brief 12 June 2018
Sterling hit by weak data
Morning mid-market rates – The majors
June 12th: Highlights
Factory output slows to lowest level in six years
Trump/Kim Summit starts in Singapore
Traders await ECB tapering confirmation
UK Data flips back to negative

Last week the pound received a certain amount of support from purchasing managers indexes (PMI's), which showed activity was starting to bottom out. However, those hopes were dashed by yesterday's release of factory output data which was at its weakest since 2012.
The one crumb of comfort is that while factory output is historical data, the PMI's are forward looking as they reflect the future needs of industry. Since traders operate in the now, Sterling suffered falling to 1.3344 although it did rally a little towards the end of the day to close at 1.3377.
The pound fell more significantly versus the single currency, reaching a low of 1.1324 before staging a similar recovery to close at 1.1355.
Given the relative calmness of the market towards the data, it is clear that it is Brexit and all its ramifications that are the prime driver of trader's thoughts.
Prime Minister Theresa May is striving to stave off a damaging defeat in the House of Commons later today when MP's will vote on the Government's plans over the right of Parliament to debate the "final" agreement. Since that final agreement is some way away, this vote appears to be a little premature, but it is nonetheless significant. A compromise has been offered by Mrs May wherein the final agreement won't be discussed by October 31, merely a statement of the progress towards an agreement.
Considering your next transfer? Log in to compare live quotes today.
The Trump/Kim Circus begins
It is hard to say just what the objective of the talks taking place at the moment between President Trump and North Korean Leader Kim Jong-un is, however, the fact that they are taking place at all means that they are a success.
There is unlikely to be any significant agreement reached between two of the larger egos in global politics and with China overshadowing the talks, both sides will be careful to remain diplomatic in their approach. Trump knows that the continued dialogue is favoured by Beijing and he realizes that there are equally significant direct talks to take place with Beijing concerning not least of all trade. Kim has clearly been instructed to "tone down" his rhetoric and since he has got his wish to be recognised on the world stage it is in his interests to listen to his paymasters.
The dollar reacted positively to this event although its rally has been muted. The index reached 93.68 yesterday and it has continued to move higher albeit only marginally overnight.
The outlook for the dollar hinges more on the FOMC meeting which starts today and concludes tomorrow, than it does on the President's foreign policy successes or failures.
It is considered certain that short-term interest rates will rise by 25 basis points tomorrow, but traders focus will be on the statement from Fed. Chair. Jerome Powell and his choice of words concerning future hikes.
Euro in flux as market awaits ECB

In common with past policy announcements, it is probable that ECB President Mario Draghi has a clear vision in his mind about just what his attitude is towards the commencement of the withdrawal of additional accommodation to markets in the shape of the CB's Asset Purchase plan. However, traders are still not convinced that he has decided that the time is right for such an announcement just yet.
Draghi has proved himself many times to be cautious, possibly overly so, and conservative in his decision-making processes. However, it is unlikely that he would have been unaware that his colleagues on the Governing Council would have been sufficiently bold to make a point that the Asset Purchase Scheme will be discussed at this week's meeting.
The single currency remains in a "holding pattern" ahead of Thursday's meeting. Yesterday, it traded versus the dollar in a 1.1821/1.1771 range,closing at 1.1783.
While any change in monetary policy is some way off and it is still a possibility that Sr. Draghi could leave office never having physically hiked rates, political considerations remain the most significant long-term driver for the euro. As such, the ECB must always be cognisant of the "bigger picture" in order to marry economic and political considerations into consistent policies.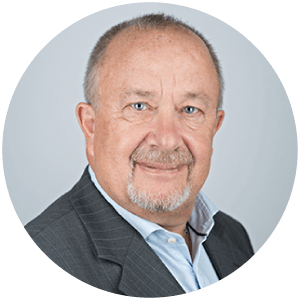 About Alan Hill
Alan has been involved in the FX market for more than 25 years and brings a wealth of experience to his content. His knowledge has been gained while trading through some of the most volatile periods of recent history. His commentary relies on an understanding of past events and how they will affect future market performance."