Daily Market Brief – 12 October 2015
Your Monday Market Brief
Quote of the day: "Far and away the best prize that life has to offer is the chance to work hard at work worth doing."
October 12th: Highlights
Sterling under pressure
Euro hits three week highs against Dollar
AUD sees impressive gains
Investors eye Tuesday CPI, PPI and Retail Price data
Combined weakness in the Sterling, and strength in the Euro has put significant pressure on the GBP/EUR. This was partly caused by a statement from Mario Draghi, President of the ECB, saying that QE was working better than expected. Uncertainty about economic, and inflation data in the UK have stopped the Sterling to pare some of its losses. Friday saw the release of very underwhelming trade balance figures for August. GBP/EUR is currently trading in the region of 1.348.
The pound suffered a mild blow against the dollar on Friday as global stocks, and risk sentiment pushed higher on Friday. It has recovered slightly at the London open this morning. Important data releases are due to take place later in the week with UK inflation data, and US inflation data on Thursday. This will push volatility later in the week and keep trading subdued today, and tomorrow. GBP/USD is currently trading in the region of 1.535.
Economic data from the UK and Europe due to be published on Tuesday will likely lead to greater EUR/GBP volatility. Markets will be looking at British inflation figures. Any positive movement in the CPI figure will bolster the Sterling significantly. Although Mark Carney, Governor of the Bank of England, insisted that low inflation is only temporary, a drop below zero will make it infinitely harder for proponents of a rate hike to make a case.
Global Comment
Generally, public holidays in the US, Japan, and Canada, paired with an empty economics data calendar could mean subdued movements for the next couple of days. The dollar index, a measure of the USD against a basket of six major currencies, head into its second straight week of losses after a not so close vote FOMC meeting to keep rates on hold. General concern about the global economy has kept the dollar nursing its losses in the last week.
The Euro has been making headway against the greenback, and reached a three-week high on Friday. Expect more movement in this direction as inflation from the European QE programme picks up, and the continued lacklustre US economic performance since late August. Similarly, the Swiss Franc also hit a three-week high against the dollar.
The AUD has seen impressive growth this last week, reaching 7-week highs against the US Dollar on the back of an accomodative central bank policy from the RBA keeping its rates on hold at 2.00%. Gains in commodities prices, and supportive central bank policies contribute to strenghtening the Aussie.

Morning mid-market rates – The majors
85% savings. Job Done. So, what is the secret sauce of the CurrencyTransfer.com marketplace?

CNBC described us as 'disrupting global money transfer'. Finally, you kiss goodbye to hidden fees.
How are we innovating?
Well, we are not an expensive bank costing you up to £1,500 on every £50,000 trade. Neither do you ever need to ring around multiple brokers and speak to sales guys. Pretty inaccurate way of shopping around. We help you maximise the value of each transfer. Quite simply, you are in control. Foreign exchange companies compete in a LIVE marketplace to win your business.
You win!
Got a question? We'd be delighted to help!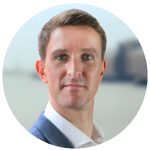 Paul Plewman
Director of Sales & Operations
t: +44 (0) 20 7096 1036
e: paul@currencytransfer.com