13 December 2019: Johnson gets his majority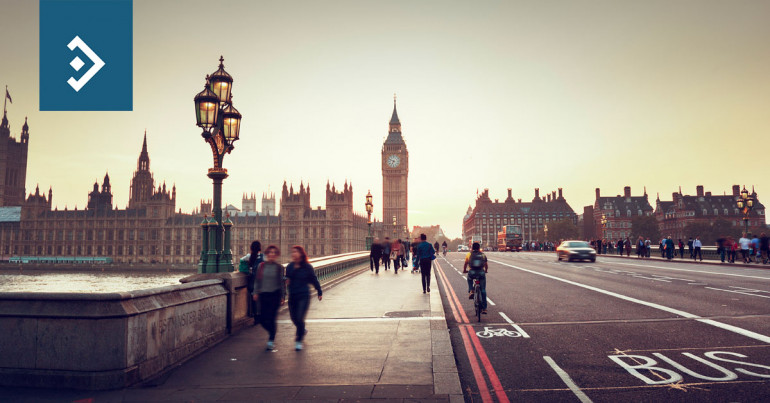 Johnson gets his majority

Morning mid-market rates – The majors
13th December: Highlights
Conservatives set for a landslide victory
Reports of trade deal in principle
Upbeat Lagarde follows Draghi on policy
In the end, it was all about Brexit
As at 5pm this morning, the Conservative Party already has its overall majority. With 602 of 650 results declared, they have gained 43 seats and have won a total of 330.
The Main opposition Labour Party has had a disastrous night that is likely to see it have its worst election since 1983, while the leader of the 'third' Party Jo Swinson lost her seat entirely.
As the polls closed at 10pqam last night, an exit poll sponsored by three major news channels announced its exit poll. It predicted a Conservative majority of around 80 seats which is very close to what the result will be in fact.
Sterling immediately rocketed to a high of 1.3515 as all the fears over a hung Parliament or a Labour victory melted away. At 5.15 GMT it was trading at 1.3461. Versus the euro, it also rallied, breaking through 1.20 barrier. It reached a high of 1.2082 and is currently trading at 1.2049.
The first stage of Brexit is now certain top take place withing the extension period, by 31st January, whereupon a second stage will start where a free trade agreement will be thrashed out.
The coming weeks, either side of New Year will see frantic activity to get Brexit done while the reshuffle and budget will most probably be held after the Brexit dust has settled.
Considering your next transfer? Log in to compare live quotes today.
Dollar regains composure
The dollar index regained some of the composure it lost this week as market concern over the economy and a marginally more dovish FOMC pushed it to the bottom of its recent range.
An agreement in principle between Washington and Beijing has been rumoured and as the U.S. was expected to announce fresh tariffs on its imports from China, one of two things is in play here.
Either, Beijing has bowed to pressure, realizing that additional tariffs will affect it more than the U.S. even if they retaliate in kind or with some other sanction or Beijing is continuing to play for time and will reconvene talks with a watered down version of what has been agreed in principle, hoping the U.S. will delay tariffs again.
In any event the market opened up its risk appetite again buying the dollar against the Yen and Swiss Franc which are favoured during times of greater risk aversion.
The dollar index was a little more buoyant than of late but given the relatively small portion of the index made up by the JPY and CHF the effect on it was relatively minimal although it did manage to close above strong sup[port at 97.20.
Any concerns over the U.S. economy will be a more long-running saga as the Fed continues to unravel the effect of every piece of data although it looks like taking more notice of leading indicators going forward.
Next week, the U.S. will announce manufacturing and services activity data as well as industrial production. It is probable given Jerome Powell's comments this week that the Fed will start to review such data more closely which bring it line with the UK and Eurozone in order of importance to traders.
'Don't second guess, don't interpret and don't cross reference'
New ECB President Christine Lagarde is determined to be her own person as she get to grips with the monetary policy issues that currently afflict the Eurozone. She plans be neither hawk nor dove favouring instead being an owl.
At today's meeting of the General Council of the ECB it was agreed to keep the Central Bank's ultra-easy monetary policy and Ms. Lagarde even hinted at further easing.
The Bank has announced a broad review of its operations, the first since 2004. The significance of this review is being played down and being labelled as something Central Banks do the world over and probably comes under the heading 'don't interpret'
The official goal of the review is to study how to control price stability more effectively but in today's world with so many 'black swan' events, while it may be an admirable objective it may, in practice, prove to be impossible
The single currency remained relatively strong yesterday but found itself hemmed in by its own shortcomings and the rumour of a trade deal. While that may ultimately be beneficial for the euro, it must get in line while the dollar exercises its global reserve credentials.
It traded between 1.1154 and 1.1103, closing marginally lower on the day..
As the exit poll at the UK election was announced at 10.00 GMT last evening, the euro rallied along with Sterling, reaching 1.1172
Next week the ECB, Ms Lagarde and the euro face 'trial by activity' with the composite (services + manufacturing output) data just about managing to remain in expansion despite falling perilously close to the 50 level.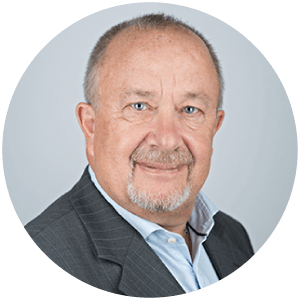 About Alan Hill
Alan has been involved in the FX market for more than 25 years and brings a wealth of experience to his content. His knowledge has been gained while trading through some of the most volatile periods of recent history. His commentary relies on an understanding of past events and how they will affect future market performance."