Daily Market Brief – 13 October 2015
Sterling weak against the single currency
Quote of the day: "Choose a job that you love and you'll never have to work a day in your life"
October 13th: Highlights
Sterling weak against the single currency
Poor UK CPI figures released
German inflation flat in September
GBP/USD trading around 1.5246
Global stocks fall on China data
Sterling Euro opened yesterday at 1.3472 and traded pretty flat throughout the day, the pair reached highs of 1.3517 and ended in the region of 1.3505. With a US public holiday yesterday, we saw a quiet day in the currency markets, with investors largely trading on risk appetite. This morning Euro has strengthened against the Pound, the appreciation can be linked to UK CPI release (see below) and data which showed German inflation has held in line with expectations. GBP/EUR is currently trading in the region of 1.3404.
Due to the US public holiday, GBP/USD saw low trade volumes, however it did move close to Friday's high point, but closed out at 1.5346 levels. Fed officials are starting again to talk about rate hikes. GBP/USD is currently trading in the region of 1.5246.
This morning we saw UK CPI figures released, dropping 0.1% last month which caused an immediate stir in the markets and saw the pound lose ground against its major rivals. We suggest our clients watch the markets closely as this week there is going to be further high impact data which will cause sterling currency fluctuations
Global Comment
Yesterday, EUR/USD stayed in the 1.13 range closing at 1.1355 off from a high of 1.1396. EUR/USD is currently trading around 1.1375.
Global stocks fell this morning following fresh news that the China economy is slowing down. China's exports dropped 3.7% in September and expected figures out next week which is likely to show poor quarterly growth figures. Demand for the Japanese Yen is up after weaker than expected Chinese imports. GBP/JPY hit highs above 184.00 following LiveSquawk reported that UK's SAB MILLER and AB INBEV reached an agreement on acquisition for around 44 British Pounds per share.
Chinese trade data is also affect the Aussie and Kiwi Dollar. AUD/USD was down 0.54% to 0.7322, off Monday's ten week highs. NZD/USD was down 0.45% to 0.6687 from Monday's two month highs of 0.6739.
On the global front, keep an eye on PPI and CPI data emerging out of China, US retail sales figures and Business PMI from New Zealand.

Morning mid-market rates – The majors
85% savings. Job Done. So, what is the secret sauce of the CurrencyTransfer.com marketplace?

CNBC described us as 'disrupting global money transfer'. Finally, you kiss goodbye to hidden fees.
How are we innovating?
Well, we are not an expensive bank costing you up to £1,500 on every £50,000 trade. Neither do you ever need to ring around multiple brokers and speak to sales guys. Pretty inaccurate way of shopping around. We help you maximise the value of each transfer. Quite simply, you are in control. Foreign exchange companies compete in a LIVE marketplace to win your business.
You win!
Got a question? We'd be delighted to help!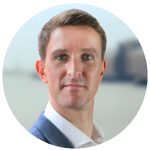 Paul Plewman
Director of Sales & Operations
t: +44 (0) 20 7096 1036
e: paul@currencytransfer.com