14 May 2020: Economy contracts by 2% in Q1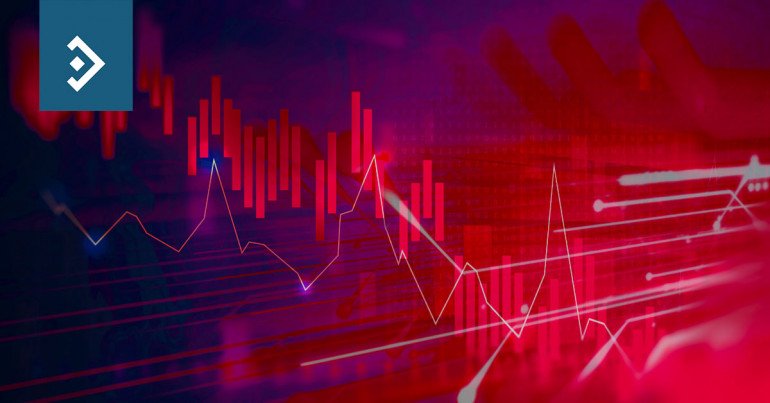 Economy contracts by 2% in Q1

Morning mid-market rates – The majors
14th May: Highlights
Recession now labelled significant
Powell agrees that the economy is set for an extended period of weak growth
Lagarde pleads for joint fiscal package
Hors D'oeuvre complete now we await the main course
The UK released data yesterday for Q1 GDP yesterday. Speculation has been growing for several weeks about just how deep the recession caused by the Covid-19 pandemic will be.
Despite the lockdown only being in place for a little over a week of the first quarter, the economy contracted by 2%. This is in line with other G7 countries and each is now estimating the size of the devastation of the current quarter. The current consensus for the UK, is for a 30% fall in Q2 which is totally unprecedented in peacetime.
Although there are tentative steps being taken to ease the lockdown in several countries it will be some time before manufacturing and industry will be anything like back to normal while the services sector could be seriously affected for several more months.
Hospitality will be the most affected area of services with restaurants, bars, theatres, and cinemas all facing the problem of how to reopen in a manner that allows them to operate as close to normally as possible yet observe strict social distancing regulations.
Some of the measures to get the economy moving again came into force yesterday and the difficulties of actually travelling to and from work were evident. The difficulties of complying with social distancing on public transport may see many workers decide to stay at home.
The Government is acutely aware of the concerns over a second spike in infections and while the economic situation is becoming more concerning almost daily the welfare of the population is paramount.
It has been interesting to see a rise in Trades Union involvement in the return to work. Several Unions that had their influence severely reduced forty years ago now see a chance to revive their powers. Concerns over their member's safety are driven by their ability to have a say in how the Government governs have to be considered in light of the need to get the economy moving again.
Yesterday the pound was more influenced by events elsewhere than the data which had been discounted by traders. Against the dollar, it fell to a low of 1.2210 and closed at 1.2231.
Considering your next transfer? Log in to compare live quotes today.
Powell demands greater fiscal spending
The Chairman of the Federal Reserve, Jerome Powell spoke yesterday of the determination of his colleagues on the FOMC not to waste the work that has already been done to ensure that the economy is able to survive the battering it is taking from Covid-19.
Having already put in place unprecedented levels of monetary support he confirmed that more would be made available in need. That having been said, Powell also called upon the Administration to consider what more can be done to provide further fiscal support.
Powell pulled no punches in expressing his belief and concern that the country faces an extended period of weak economic growth. He acknowledged the economic and human tragedy of the job losses that have been seen over the past two months and saw no end to that although it is doubtful that the May NFP will be quite as devastating as the April report.
In line with his FOMC colleague Neel Kashkari's views expressed last week, Powell agreed that the economy cannot be truly isolated from future outbreaks or pockets of infection springing up, unless an effective vaccine becomes available. This was possibly Powell's way of confirming that the pandemic and its effect on the economy will be around for some years to come.
The Fed's unprecedented buying of corporate debt directly from the market has been a success so far in adding liquidity but more unique actions may be needed. Powell has built a reputation during his relatively short time in office for putting plans in place then sitting back and considering their effect. He no longer has that luxury and anything new put in place will need to be considered closely to see it is having the desired.
Powell's comments drove the dollar index higher although traders won't yet be confident that it is on a medium-term upwards trajectory. It climbed to a high of 100.27, closing at 100.21.
ECB Head warns of dangers of divergence
With EU Heads of State and their Finance Ministers still prevaricating over just how a relief package will be structured and how it will be funded, the President of the ECB, Christine Lagarde has now come as close as ever in commenting that the Central Bank has no more tools in its toolbox to deal with the Covid-19 pandemic.
She called upon the 19 Eurozone members to provide a more coherent idea of its plans to avoid a potentially devastating outcome for the economy.
One of the major criticisms of the EU's commission and underlying administration is that it is painfully slow to act even when there is agreement. In the current environment even though it has been made perfectly clear in many different ways just how serious the situation has become, there appears to be little urgency in Brussels.
It is eye opening to see how distinct the difference is between how the EU Commission under Jean-Claude Juncker dealt with Brexit compared to how the current regime appears to be less dynamic under Ursula von der Leyen.
Lagarde, speaking at yet another convention or talking shop, called for a response that is swift, sizable, and symmetrical. The ship has already sailed on a swift response while the size and symmetry is still under discussion.
The stock response to any financial crisis in the region, which Covid-19 is fast becoming, is to pump liquidity and provide cheap loans. The issue in this case is different. There are no willing borrowers left and although cash flows are becoming stretched, it is a concerted, direct fiscal response that is required as has already been seen in both the UK and U.S.
Economists agree that the most direct, yet simple method is to put cash into the pockets of the population.
The euro remains propped up by the dollar's activity although it has threatened its recent lows over the past few days. Yesterday, it fell to a low of 1.0811. Closing at 1.0818.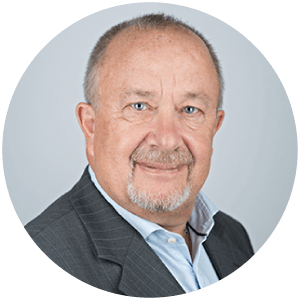 About Alan Hill
Alan has been involved in the FX market for more than 25 years and brings a wealth of experience to his content. His knowledge has been gained while trading through some of the most volatile periods of recent history. His commentary relies on an understanding of past events and how they will affect future market performance."