Daily Market Brief – 14 October 2015
Pound falls to eight month low versus euro
Quote of the day: "Were all working together. That's the secret."
October 14th: Highlights
Pound falls to eight month low versus euro
UK inflation falls into negative territory
US Dollar at three and half week low
Euro reclaims ground above 1.14
GBP/AUD trading above 2.11
GBP picks up against Shekel
The British Pound performed poorly yesterday, sinking to an eight month low versus the Euro, trading close to levels last seen back in 2014. For the first time since May, UK inflation has fallen into negative territory.
Investors will be watching out for the release of labor data out of the UK, results likely to determine whether Sterling can regain its lost ground. If earnings growth do not meet or exceed expectations.
Yesterday, GBP/USD rose a third of a percent to hit $1.5290, recovering from a steep drop yesterday, when negative inflation data affected investor sentiment. Debate will continue to rage on whether the BOE will pip the Fed Reserve in raising interest rates. GBP/USD is currently trading in the region of 1.5312
With strong GBP fluctuations, we suggest both logging on to benchmark exchange rates and touching base with your Personal Currency Concierge.
Global Comment
The Euro has eased back from three week highs against the US Dollar. EUR/USD is currently trading at 1.1411. Earlier this morning, we saw Consumer Price Index figures come out of France. This was forecasted to come in at 0.1%. Industrial production data is also due out from the Eurozone, with forecasts estimated to sink from 0.6% down to -0.5%. If this is announced, we could see a halt to the strength of the EURO.
The Australian Dollar weakened off the back of China trade data, briefly dipping below 72 cents. GBP/AUD is trading at 2.1108.
The Israeli Shekel is trading firm despite terror concerns. The currency is stable in inter-bank trading against the dollar, but has weakened slightly against the Euro and Pound. GBP/ILS is currently trading in the region of 5.9437.

Morning mid-market rates – The majors
85% savings. Job Done. So, what is the secret sauce of the CurrencyTransfer.com marketplace?

CNBC described us as 'disrupting global money transfer'. Finally, you kiss goodbye to hidden fees.
How are we innovating?
Well, we are not an expensive bank costing you up to £1,500 on every £50,000 trade. Neither do you ever need to ring around multiple brokers and speak to sales guys. Pretty inaccurate way of shopping around. We help you maximise the value of each transfer. Quite simply, you are in control. Foreign exchange companies compete in a LIVE marketplace to win your business.
You win!
Got a question? We'd be delighted to help!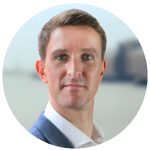 Paul Plewman
Director of Sales & Operations
t: +44 (0) 20 7096 1036
e: paul@currencytransfer.com