Daily Market Brief – 15th September 2015
Fed decision hangs over emerging markets
Quote of the day: "Either you run the day or the day runs you"
September 15th: Highlights
UK CPI in-line with forecasts
German ZEW falls short
US core Retail Sales due later
Sterling Comment
Today saw UK Consumer Price Index (CPI) data come out in-line with forecast. This is the preferred inflation measure used by the BoE. Inflation has ground to a halt, dropping to zero for the annual reading.
Sterling has been fairly subdued against major counterparts recently, as focus moves towards the US Fed decision. Markets expect the Bank of England to maintain its accommodative monetary policy until early next year.
GBP/USD is currently trading trades at 1.5410.

Global Comment
Yesterday's market was very subdued ahead of this week's main event – the Federal Reserve meeting. After a decline in unemployment to 5.1%, the labour market still makes a case for a September rate hike, but the Fed are failing on the price stability leg of their mandate, with inflation standing at 0.3% and core inflation falling to 1.2%. Opinion is still split and USD weakened slightly as expectations of an interest rate rise have waned as a growing camp expect a rate hike to be pushed back until December. The implications of a rate hike are concerning Emerging Markets, due to the affect a higher interest rate would have on their USD-denominated debt.
JPY gained from the inaction of the BoJ, with no change to interest rates and QE continuing.
AUD is slightly weaker today as markets digest the impact of the surprise change in leadership, as Prime Minister Tony Abbott was ousted on Monday. RBA voiced concerns over China and the issues faced by new PM, Malcolm Turnbull.
Morning mid-market rates – The majors
85% savings. Job Done. So, what is the secret sauce of the CurrencyTransfer.com marketplace?
CNBC described us as 'disrupting global money transfer'. Finally, you kiss goodbye to hidden fees.
How are we innovating?
Well, we are not an expensive bank costing you up to £1,500 on every £50,000 trade. Neither do you ever need to ring around multiple brokers and speak to sales guys. Pretty inaccurate way of shopping around. We help you maximise the value of each transfer. Quite simply, you are in control. Foreign exchange companies compete in a LIVE marketplace to win your business.
You win!
Got a question? We'd be delighted to help!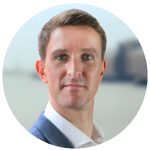 Paul Plewman
Director of Sales & Operations
t: +44 (0) 20 7096 1036
e: paul@currencytransfer.com