16 December 2020: Brexit deal remains in the balance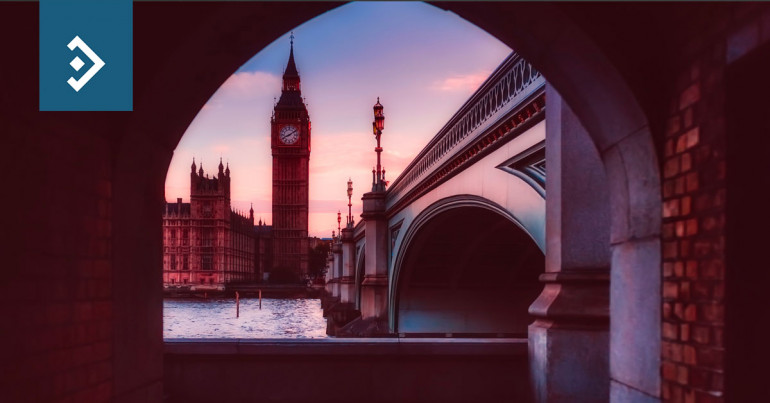 Brexit deal remains in the balance

Morning mid-market rates – The majors
16th December: Highlights
Is a deal becoming inevitable no matter what?
Manufacturing continues to support economy
Is this really the time to allow bank dividends to recommence?
Macron to be thrown under the bus?
A word that has disappeared from Brexit talks since Johnson took over from May is fudge. The forthright approach used by Johnson during a year of sometimes intense negotiation persuaded commentators that he was prepared to simply walk away.
However, over the past few weeks the deal has become everyone's focus on both teams as they have allowed several deadlines to come and go.
It has taken an inordinate time for the penny to drop with both sides. The rhetoric and sabre rattling have been replaced by a more considered approach.
However, as time runs out it is becoming more and more probable that an agreement, if one is reached, will prove to be unattractive to both sides leaving the entire divorce process in a mess and adding to the level of uncertainty that already exists.
Officially, and according to the UK Prime Minister's Office, no deal remains the most likely outcome, but acceptance of such comments is becoming thinner and thinner.
Added to the Brexit talks, there is a significant move towards the changing of the Government's plans to allow greater freedom for families and friends to meet over a five-day period at Christmas.
The tiered lockdown is clearly not having the desired effect and the placing of London and a portion of the Home Counties in tier three has been a significant and crucial move.
The economy, society, and mental welfare will all be affected by the move which few disagree with. It remains to be seen just how the economy will be affected with activity in November having shown barely any growth.
Another recession is now on the cards and it is only the speed with which the Government's vaccination programme can be delivered that can provide sufficient impetus for that not to happen.
Employment data for November was released yesterday. While the unemployment rate managed to stay below 5%, total redundancies since the first lockdown have now reached 800k+.
The pound remains entranced by the chances of a Brexit deal. It rallied yesterday to a high of 1.3452 versus the dollar and closed at 1.3435. It is going to take not only a deal but one that is positive for the UK for the pound's rally to continue.
Considering your next transfer? Log in to compare live quotes today.
Fiscal support will be the catalyst to avoid recession
Joseph Robinette (who knew?) Biden Jr. will be inaugurated as the 46th President of the United States on 20th January next year.
That is the final outcome of the election following a day in which the final result was announced, and all challenges declared null and void.
The Senate Majority leader Mitch McConnell was sufficiently gracious, despite being one of Donald Trump's staunchest supporters, to congratulate Biden on his victory and confirm his willingness to work with him.
The White House remains unable to allow itself to accept defeat despite it now being official.
The timing of the election has proven to be unfortunate for the ability of Congress to agree to a Bill to provide support for those most badly affected by the Pandemic.
Aside from the size of the support package, the most difficult hurdle to still be crossed is the Republican desire for support to be targeted while Democrats simply want blanket coverage.
Data released yesterday showed, as expected, that industrial production slowed in November but remained in positive territory, rising by just 0.4%. This was actually better than analysts' expectations.
The FOMC meeting will end later today with Jerome Powell to hold a press conference at 19.30 GMT preceded by the Fed's monetary policy statement.
Powell is likely to provide advance guidance of the Central Bank's plans for further support and actively call for the agreement on fiscal support to be sped up.
Initial jobless claims which are due for release tomorrow are expected to have declined to below 800k in the latest week but there will be a concern that continuing claims will rise which leaves a very fragile employment market in a state of flux.
The dollar index fell again yesterday to a low of 90.42. It closed just three points above that level.
Removal of dividend ban a lift to bank share prices
A ban on banks paying dividends to shareholders was brought in by the ECB to allow banks to use profits to shore up balance sheets badly affected by losses racked up during and following the financial crisis.
The downside as far as banks were concerned was that their shares became unattractive to investors and thus fell in value. As a measure to promote banks to shore up balance sheets it backfired since bank's were then limited in their lending ability due to capital adequacy limitations which hurt the economy.
The ECB has now overturned the ruling which should now see equity markets flourish as bank shares become attractive again.
Brexit is still the most pressing matter for the EU Commission. In keeping with the more flexible stance being taken by the UK, Michel Barnier is almost ticking off points of agreement on his fingers.
One nation, apart from the UK, under great threat from an agreement is France.
There is now a real possibility that President Emmanuel Macron may be thrown under the bus, as any agreement over fishing rights, while not ending entirely in the UK's favour may see the ability of French vessels to fish in UK waters severely curtailed.
Germany's move to a total lockdown between today and January 10th has been followed in varying degrees by other Eurozone nations.
ECB Governing Council Member Olli Rehn commented yesterday that the exchange rate is not the subject of any policy decision but remains under close scrutiny. He also commented that the ceiling for the PEPP is not permanent and the Central Bank desires flexibility. Implementation of the increase announced last week will depend on market conditions.
His words may have contributed to a rally for the single currency yesterday. Against the dollar, it rose to a high of 1.2168, closing at 1.2159. There is good buying interest between 1.2080 and 1.2120 which may see the euro remain supported for the rest of the year.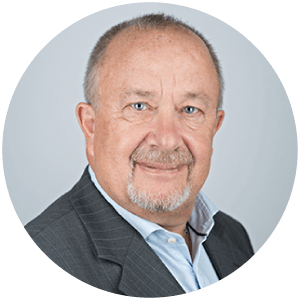 About Alan Hill
Alan has been involved in the FX market for more than 25 years and brings a wealth of experience to his content. His knowledge has been gained while trading through some of the most volatile periods of recent history. His commentary relies on an understanding of past events and how they will affect future market performance."