16 January 2020: Rate cut expectations increase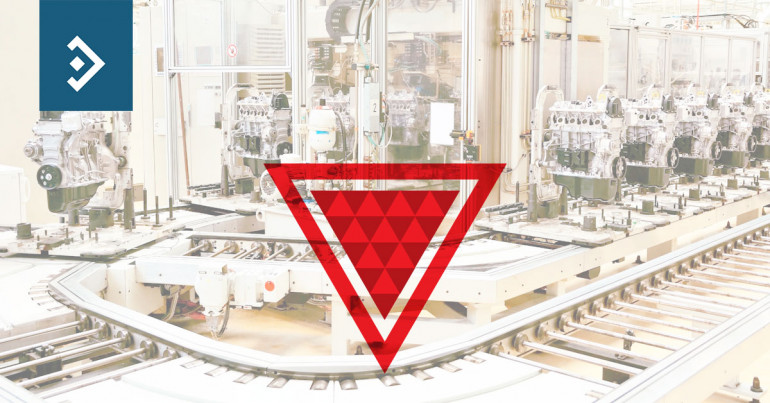 Rate cut expectations increase

Morning mid-market rates – The majors
16th January: Highlights
No smoke without fire as inflation falls to lowest level in three years
Trade deal reveal more significant for what it doesn't say
German export performance in 2019 illustrates it falling influence in global trade
UK Data points to slowing economy
The data that was released in the UK yesterday backed up the comments from several members of the Bank of England Monetary Policy Committee which led traders to expect the Central Bank to lower interest rates.
Inflation increased by 1.3% in December, compared with 1.5% in November. This was the lowest monthly increase since November 2016. Production was also weaker than expected with industrial falling by 1.6% and manufacturing by 1.7%.
Following the heightened sense of confidence after the election and Brexit confirmation, the Government's task in turning the economy around has been brought into stark relief.
A cut in rates has now become a matter of "when" not "if" as the data has added to the dove's upper hand.
Michael Saunders, a long-standing member of the MPC, commented yesterday that he is sticking with his view that rates should be cut. While that is no surprise, he has been the doves "poster boy" for some time, he joins a growing number of members who may well vote "cut" in two weeks' time. The money markets are pricing in a 60% chance of a cut this month compared with 49% just before the release of the data.
As the Government grapples with the issue of whether or not to ring "Big Ben" at 11pm on January 31st to herald Brexit the issues at home are beginning to pile up.
The pound fell to a low of 1.2984 yesterday, but managed to rally versus a weaker dollar to close marginally higher on the day at 1.3030.
Considering your next transfer? Log in to compare live quotes today.
Pence confirms Phase Two talks have started
The carefully composed leaks that followed confirmation that phase one of talks between Washington and Beijing were complete were confirmed at the signing of the agreement yesterday.
China will import around $200 billion worth of farm products and "other goods and services" over the next two years and the U.S. will reduce tariffs on $120 billion of Chinese imports to 7.5%.
However, while this is no doubt a breakthrough, it does not have the significance that President Trump had hinted at, a fact that was confirmed by the fact that the signing was left to Vice President Pence to complete.
While the U.S. remains the strongest economy in the G7, its ability to influence the global economy is clearly on the wane, with Chinese influence growing in Africa and South America. Not only is China guaranteeing export markets for several countries in those continents, it is also contributing to infrastructure development a methodology never attempted to any degree by the U.S. as its influence grew.
President Trump will be switching to re-election mode sometime in the next month and he is more likely to spend his time attacking the credentials of his rivals than highlighting his achievements. He has the distraction of the impeachment proceedings starting next week and while he will go down in history as only the third President to be impeached, he is in virtually no danger of being forced out of office.
Inflation continues to creep up in the U.S. reaching 2.3% YoY in December against a rise of 2.1% in November. It is unusual for three major economies in the U.S, UK and Eurozone to be pondering rate moves in opposite directions although it is likely to be some time before the Fed is seriously considering a hike.
Yesterday, the dollar index fell to a low of 97.16, closing right on its support at 97.22 as the signing of the trade deal raised global risk appetite.
Merkel labels Brexit a "wakeup call"
Angela Merkel is without doubt a formidable stateswoman, renowned for her ability to compromise. However, while that attribute has served her well in forming a powerful economic bloc in the Eurozone, she is seemingly now unable to compete with American and Russian influence now, and although the UK spurned the single currency, its departure from the EU is a massive blow.
Yesterday, in a major interview in Berlin, she acknowledged that Germany on its own is less significant on the global stage and needs the "life insurance" of the European Union to enable it to drive the European agenda.
While very few of Germany's economic issues can be laid at Mrs Merkel's door, its performance has drawn unfavourable comparisons with Ireland, one of the smaller members, whose transformation since the financial crisis has been spectacular.
In 2019, the Irish trade surplus grew to Eur 61.6 billion as exports grew by almost 10% overall and 15% to non-EU countries. Germany while dwarfing Ireland overall cannot compete with that growth.
Merkel's fears for German influence do not only come from outside the borders of the EU. Its poor economic performance has chipped away at how it is perceived within the region. Despite its ills being caused in part by its commitment to its neighbours, Merkel sees issues in other areas and has pinned her hopes on Ursula von der Leyen, a long-time colleague to improve things as President of the EU commission.
Merkel's challenges will be handed over in a short time as she disappears from the role of Chancellor, leaving an uncertain future behind.
Yesterday the euro remained in its seemingly interminable range, trading between 1.1164 and 1.1118, closing at 1.1152.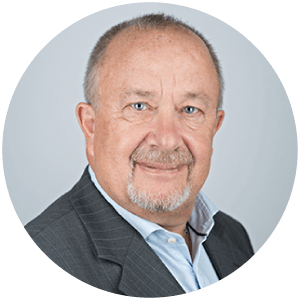 About Alan Hill
Alan has been involved in the FX market for more than 25 years and brings a wealth of experience to his content. His knowledge has been gained while trading through some of the most volatile periods of recent history. His commentary relies on an understanding of past events and how they will affect future market performance."