16 July 2020: China Crisis looms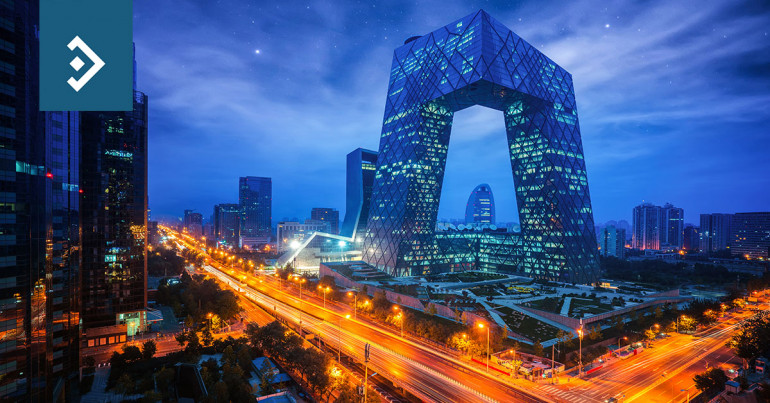 China Crisis looms

Morning mid-market rates – The majors
16th July: Highlights
No Surprise that Sunak is facing a tough set of choices
Economy starting to grow despite Covid fears
ECB to stand pat as economy steadies
Inward investment in danger
China responded to the UK's decision to end using equipment produced by Huawei in its 5G network exactly as the Government will have expected.
The calculated risk taken by Boris Johnson may have stoked the importance of the Special Relationship, but it has put in jeopardy Chinese investment in the UK. China is a significant partner in several infrastructure projects, and it is a well-used destination for students. One in four overseas students in the UK is Chinese which raises over £4 billion for British Universities.
A spokesperson for Beijing voiced its disappointment with the British decision which it said raised questions over the security of Chinese investment in the UK which last year totalled in excess of £50 billion.
The UK's international reputation will have been further damaged by President Trump taking personal credit for halting several countries' use of Huawei equipment which he said included the UK.
This is a story that will continue to feature as a concern for the Government as the relationship has already been soured by accusations over the origin of Covid-19 and human rights abuses in Hong Kong.
Chancellor Rishi Sunak has drawn praise from several quarters for his prompt and innovative reactions to the economic issues posed by the pandemic. While handing out grants and freebies may have been easy, paying for them is going to be a different story.
The Office for Budget Responsibility has said that its research shows that Sunak will need to either raise taxes or slash public spending to repair a £60 billion hole in the current year's accounts. While it has been clear for some time that Sunak faces a few tough decisions in the coming months, putting a number of the issue raises its profile and illustrates the size of the problem.
Yesterday the pound reacted positively to a weaker dollar, climbing to 1.2650 before drifting back to close at 1.2587.
Considering your next transfer? Log in to compare live quotes today.
Vaccine hopes buoy risk appetite
The Pandemic continues to be a double-edged sword for the dollar. While its safe haven status sees buyers rush in as Covid-19 continues to rage unchecked through several States, cutting risk appetite, news that a vaccine may be ready for mass production by the end of the year has the opposite effect on the greenback.
The U.S. is far and away the most affected country by the pandemic raising further conspiracy theories over Beijing's involvement in its origin and spread. This has led to increasing enmity between the two nations that was stoked by President Trump who is claiming victory in the ongoing fight over several nations' use of Huawei's tech in their 5G rollouts.
Trump has taken personal responsibility for this policy and when asked at a press conference yesterday if he planned to discuss the issue with China's President he replied that he has no plans to talk with President Xi, a further indication that relations have turned frosty.
The ongoing trade talks between Washington and Beijing are clearly under threat now and with the U.S. deficit continuing to expand, Chinese investment in U.S. Government debt is becoming ever more significant. This will play on the mind of negotiators although Trump is most likely leaning on the fact that the U.S. is by far Beijing's biggest export market although it hasn't, so far, kept its side of the recent agreement over the import of agricultural equipment manufactured in the U.S.
Recent Fed. concerns over the length and depth of the coming recession and fears over a second wave of Covid-19 will keep pressure on the dollar while risk appetite continues to be a day to day driver.
Yesterday, the dollar index fell to a low of 95.77, cloning at 96.03 as news of a breakthrough in production of a vaccine buoyed risk appetite.
Unfair competitive practices to limit EU trade deals
As the eurozone battles with the effect of the pandemic on its joint economy, concerns over a lack of competitiveness of its exports are driving a fear that in a similar fashion to Japan its ability to compete globally may become tied to the value of its currency.
Despite having a rich and fertile domestic market for goods and services that while not being untapped is not taken advantage of anywhere near enough, European manufacturers find themselves grappling with China over several major contracts overseas.
There is a growing concern that unfair practices used by Beijing, in particular its control over the level of the Yuan, may see the Eurozone struggle to compete. This is something that it has in common with the U.S. where the Department of the Treasury has grappled with calling out Beijing as a currency manipulator several times in the past.
While Europe may suffer if the dollar corrects further as the global economy rebounds, the fear is that it may be left behind as its current becomes overvalued given the precarious state of its economy particularly if the Yuan remains close to its current level.
The flow of funds through banks to stricken business is expected to slow and the financial institutions are concerned about loan guarantees disappearing, since they do not wish to take any further corporate risk onto their balance sheets.
This is likely to be a topic of conversation at today's ECB meeting. The consensus is that there will be no change to monetary policy, Bank President Lagarde will confirm the seriousness of the situation and the issue of a relief fund will be kicked back to the Heads of Government summit.
At some point the market will catch on to the lack of urgency from EU officials and this may see the single currency fall back close to 1.10 versus the dollar.
Yesterday, it closed at 1.1411, its highest since lockdown began. This does look unsustainable and traders will be starting to look for a level at which to short the single currency.
The last time it was at this level was in June last year and the rise proved to be unsustainable then as it started a decline which reached 1.0880 in October.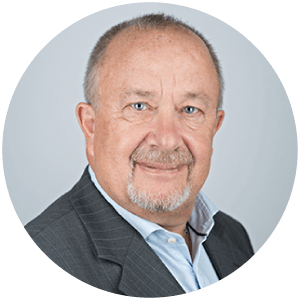 About Alan Hill
Alan has been involved in the FX market for more than 25 years and brings a wealth of experience to his content. His knowledge has been gained while trading through some of the most volatile periods of recent history. His commentary relies on an understanding of past events and how they will affect future market performance."