Daily Market Brief – 17th August 2015
Your Daily Currency Report
Quote of the day: "Success isn't about being the best. It's about always getting better"
August 17th: Highlights
Big week for UK data following average week for Sterling
China problems affecting German economy
Euro could be hit by Germany exposure
Merkel expects IMF involvement
GBP/CAD trading above 2.05
Sterling Comment
Last week was described by some analysts as a 'fairly average' week for the British Pound. With little in the way of domestic data at the back end of last week, sterling was left to trade on risk appetite. GBP/EUR is currently trading at 1.4093 with GBP/USD trading in the region of 1.5637.
Watch out for the following data releases this week that will affect GBP exchange rates: CPI, PPI, RPI and Thursday's Retail Sales numbers due out.
Bank of America's Robert Wood does not think GBP/EUR has delivered its best for 2015, and urges caution against taking an overly negative view on the UK economy and sterling exchange rates. He said earlier, "There is little cause for serious worry on the labour market, or indeed wider economic front, in our view. The UK data have been more mixed of late, but they continue to point to a trend-like pace of expansion, a tightening labour market and robust upturn in wages."
China's problems could have a knock on effect in the Eurozone, with Commerzbank pointing to the German exposure in Asia possibly contributing to a slowdown to its economic growth profile. Those with a 'Pro-Sterling' thesis, viewing GBP/EUR 1.50 levels as not entirely beyond the realms of possibility, point to these developments, coupled with strong underlying British economic fundamentals and uncertainty over the Greece long term solution.

Greece
Angela Merkel has hinted that she fully expects the IMF (International Monetary Fund) to participate in a fresh £60bn bailout for Greece, as the German Chancellor prepares to face vociferous opposition from her colleagues and opposition in the Bundestag. In an attempt to appease MP's, Merkel has gone to lengths to assure colleagues that the IMF would ensure the fund's participation if conditions on Greek reform and debt relief were met.

Global Comment
EUR/USD saw little movement in Friday trade, with the pair trading within a 40 pip range for most of the day until the ECB bailout proposal was announced. The pair subsequently lost 0.4%. The pair is trading in the region of 1.1094 this morning.
Poor Canadian manufacturing sales data were released for the third month on the trot. The Canadian Dollar is ever weakening, with GBP/CAD hitting 2.0440 on Friday. It's now up at 2.0536.
GBP/ILS is currently trading up at 5.9435. The shekel is weakening this morning against the US Dollar and strengthening against the euro. ILS/USD rate is up 0.21% at 3.797 and the ILS/EUR rate is down 0.32% at 4.202.

Have a great end to the week!
Morning mid-market rates – The majors
85% savings. Job Done. So, what is the secret sauce of the CurrencyTransfer.com marketplace?

CNBC described us as 'disrupting global money transfer'. Finally, you kiss goodbye to hidden fees.
How are we innovating?
Well, we are not an expensive bank costing you up to £1,500 on every £50,000 trade. Neither do you ever need to ring around multiple brokers and speak to sales guys. Pretty inaccurate way of shopping around. We help you maximise the value of each transfer. Quite simply, you are in control. Foreign exchange companies compete in a LIVE marketplace to win your business.
You win!
Got a question? We'd be delighted to help!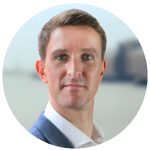 Paul Plewman
Director of Sales & Operations
t: +44 (0) 20 7096 1036
e: paul@currencytransfer.com