Daily Market Brief – 17th July 2015
GBP/EUR hits 7-yr high
Quote of the day: "Sometimes when things are falling apart, they may actually be falling into place"
July 17th: Highlights
Germany discusses Greek deal
US CPI m/m
US Building Permits
US Housing Starts
Michigan Consumer Sentiment
Sterling Comment
Sterling surged yesterday and has performed well in early trading. Bank of England Governor Mark Carney gave a strong hint that a rate hike could happen before the year-end, noting that there is risk they may overshoot their inflation target if a rate rise is delayed. This has caused markets to re-price the previous expectations of a rate hike towards the end of Q2 2016.
GBP/EUR hit a 7-year high and touched 1.4390 in morning trade today.
GBP/USD crossed 1.5650

Greeks get approval in Parliament
Today, the attention shifts to the Bundestag in Germany to sign off on the deal. The Greeks, French and Finnish parliaments have all approved the deal now so we seem to be making good progress. A bridging loan of €7bn will cover the IMF payments that were missed in June and the €3.5bn owed to the ECB on Monday.
The ECB announced a €900 million increase in Emergency Liquidity Assistance (ELA) to the Greek banks (to €89.9bn). This should be enough to get them through the next week and it means we might see the banks open on Monday, but current expectation is that the capital controls will have to remain in place a couple more weeks.
The larger issue at stake becomes the widely discussed debt restructure. The mandate is that this will not involve a direct 'haircut' (reducing the total amount owed), but they are open to a 'restyle', which would make the debt repayments more affordable. The widely accepted end game is to allow Greece to grow an economy, rather than be stifled by debt, which would risk slipping back into a vicious cycle once again.
At the moment the market doesn't seem too convinced that this is heading towards happy ending. The Euro has weakened throughout the week and for the time being, this trend looks set to continue.
If you are a Euro buyer or seller, log on to compare live quotes at this volatile time OR get in touch with your Personal Currency Concierge. It pays to let us shop around for you.

Global Comment
The ECB's meeting delivered everything that was expected – a renewed commitment to quantitative easing and reference to Greece – Mario Draghi suggested that if Greece sticks to the latest bailout programme, they could benefit from QE.
Mr Draghi also joined ranks with the IMF and US treasury, taking a position of support for Greek debt relief, noting that the need has not been disputed, but that the challenge is agreeing the best form of debt relief within their 'legal institutional framework'.
There is little on the calendar in terms of European data today, so the market will be looking for the US data to move things along this afternoon. US CPI takes centre stage, which is forecast to dip slightly to +0.3% (from +0.4%). In addition, we'll see building permits and housing starts and finally the US Michigan Consumer Sentiment, which is forecast as similar to last month (96.0).

Thanks for reading. Have a great weekend!
Morning mid-market rates – The majors
85% savings. Job Done. So, what is the secret sauce of the CurrencyTransfer.com marketplace?

CNBC described us as 'disrupting global money transfer'. Finally, you kiss goodbye to hidden fees.
How are we innovating?
Well, we are not an expensive bank costing you up to £1,500 on every £50,000 trade. Neither do you ever need to ring around multiple brokers and speak to sales guys. Pretty inaccurate way of shopping around. We help you maximise the value of each transfer. Quite simply, you are in control. Foreign exchange companies compete in a LIVE marketplace to win your business.
You win!
Got a question? We'd be delighted to help!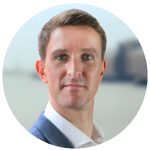 Paul Plewman
Director of Sales & Operations
t: +44 (0) 20 7096 1036
e: [email protected]