Daily Market Brief – 18 January 2016
Rate expectations hold GBP back
Quote of the day: "If your ship doesn't come in, swim out to it"
January 18th: Highlights
Sterling down over 3% so far this year
USD posts disappointing data
Inflation data due for UK / US
Sterling weakened for the 3rd straight week as data delivers concern over UK growth. Construction output was disappointing from the UK and Cable touched a new 5-yr low on Friday and posting nearly a 3.5% loss since the start of the year.
The market remains concerned over economic growth stability, delays in raising interest rates and the EU referendum.
CPI inflation data, expected tomorrow, are a reason for caution towards Sterling. Despite forecasts for a marginal increase – inflation is expected to increase to 0.2% from 0.1% for December – but as this is well below the BoE target (2%), any positive reaction to the data is likely to be short-lived as rate expectations will remain unchanged.
As well as CPI, on the calendar this week, we have BOE Governor Carney talking tomorrow, UK average earnings on Wednesday and UK Retail Sales rounds things off on Friday.
Considering your next transfer? Log in to compare live quotes today.
Global Comment
Today is Martin Luther King Day – a public holiday in the US – so trading volumes could be fairly low in the afternoon. There is also no significant data expected ahead of CPI data, on Wednesday
On Friday, US Retail Sales fell 0.1% and PPI data came in at -0.2%. Poor data continued with Industrial Production falling -0.4% (worse than the -0.2% forecast). The data so far this year has affected rate expectations. Currently the market is only pricing in a 40% probability of another rate rise in March and 60% for June.
Sentiment is fairly negative on the open today as the Oil price dominates the markets. The sanctions on Iran were lifted over the weekend, which will release additional supply (of around 500k barrels a day initially, which could easily grow to 1m in the short-term) into an over supplied market. Brent crude has touched as low as $27 this morning.

Morning mid-market rates – The majors
85% savings. Job Done. So, what is the secret sauce of the CurrencyTransfer.com marketplace?

CNBC described us as 'disrupting global money transfer'. Finally, you kiss goodbye to hidden fees.
How are we innovating?
Well, we are not an expensive bank costing you up to £1,500 on every £50,000 trade. Neither do you ever need to ring around multiple brokers and speak to sales guys. Pretty inaccurate way of shopping around. We help you maximise the value of each transfer. Quite simply, you are in control. Foreign exchange companies compete in a LIVE marketplace to win your business.
You win!
Got a question? We'd be delighted to help!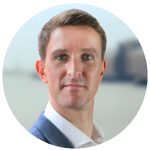 Paul Plewman
Director of Sales & Operations
t: +44 (0) 20 7096 1036
e: paul@currencytransfer.com