18 June 2020: Low inflation here to stay
Low inflation here to stay

Morning mid-market rates – The majors
18th June: Highlights
Brexit clock continues to tick down
Trump's plans provide camouflage
Recovery fun faces tough passage
UK more optimistic than EU over Brexit deal
The pound suffered from some home grown pressure yesterday as inflation fell to its lowest level in four years driven by a 17% fall in fuel prices at the pump and major discounting from clothing and footwear retailers providing price cuts to shift summer stock having missed out on the first month of the news season.
The upturn in sales seen over the first few days of the lifting of lockdown restrictions has barely scratched the surface of the surplus stock so with underlying prices continuing to fall, low inflation is likely to be a factor for some time to come.
Outside of the data released yesterday, the UK's hopes of a breakthrough in Brexit negotiations have not, so far, extended across the Channel as Germany leads the EU in advising its businesses to prepare for a no deal departure from Britain.
This would cause supply chain difficulties for both sides and while it is acknowledged both sides need a deal, it is a case of who wants it more with brinkmanship now becoming extremely boring.
As with several developed nations, it is employment that appears to be the single biggest concern now affecting confidence in the UK. With job losses creating a double whammy for business with unemployment benefits being paid out on one hand and no tax receipts being received on the other, just what Chancellor Sunak will have left in the pot for any form of investment by year end remains to be seen.
The pound's recent rally appears to be petering out although it remains above support around 1.2500. Yesterday, it fell to a low of 1.2511 and closed at 1.2549.
Considering your next transfer? Log in to compare live quotes today.
Roads, bridges, 5G and rural broadband to benefit
There have been news stories from several outlets over the past 48 hours that purport to show President Trump considering a massive boost to infrastructure development with projects valued at more than one trillion dollars.
Trump's presidency has often discussed a two trillion-dollar programme of infrastructure development but has, so far, been unable to get his plans across the line.
The sticking point has generally been how any such projects would be funded; Trump wants to use minimal Government funding by involving the private sector while Congress believes that it would have greater control if the funding was predominantly provided from the public purse.
Always having an eye on the main chance, Trump sees this type and size of investment as a way to boost his hopes of re-election and camouflage the nation's rather ramshackle attempts to control the Covid-19 pandemic.
Efforts to limit the spread of the virus are seeing hotspots spring up in the south and south west of the country where several states are seeing record high levels of deaths and new cases.
Fed Chairman Jerome Powell, continuing his bi-annual testimony to Congress yesterday addressing the House Finance Committee, expressed his concern that the Administration may vote to end support for displaced workers at the end of next month. Powell labelled such a decision a threat to economic gains seen so far.
In a more animated address than his previous appearance this week, Powell expressed concern about too much focus being placed on fiscal policy. He confirmed that the FOMC plans to keep its foot on the gas until it is sure that the country's recovery is solid. He went on to say that he believes there will be more work for Congress to do as well.
The dollar index reacted positively to the proactive stance being taken by the Central Bank. It rallied to a high of 97.34 but closed virtually unchanged on the day as concerns over just how the pandemic will be stamped out remain.
Euro under pressure as European Council meeting looms
Ursula von der Leyen, the President of the European Commission has suddenly woken up to the mounting tasks she faces as she realizes that the role she was put forward for by her close personal and political ally Angela Merkel involves her being more than a figurehead.
Tomorrow, she will preside over a summit meeting of the European Council at which the funding of the Pandemic Relief Fund is to be discussed and, hopefully, agreed.
She faces a tough time negotiating with the frugal four in trying to convince them to put more funds on the table in the form of grants rather than loans to pay for the recovery of weaker nations whose economies will struggle to gain traction in fighting the pandemic.
Several commentators are predicting that the fund will need to be watered down considerably in order to gain approval. Already indebted nations are going to struggle to recover far more than those with a fiscal surplus and it is that gap that the Recovery Fund will try to bridge.
Just how the members of the EU and Eurozone react to further financial demands being put upon them will be closely scrutinized by the markets as an indicator of just how strong the more powerful nation's commitment is to the Union becoming a drain on resources rather than a vehicle for providing prosperity for all.
The market has viewed the single currency in a positive light since mid-May when France and Germany announced a joint initiative to support a five hundred billion fund to provide grants.
Since then, there has been plenty of behind the scenes manoeuvring but tomorrow the whole discussion becomes public with ramifications spreading out like ripples in a pool.
Countries like Greece and Cyprus who have struggled with weak economies and significant debt overhangs rely on tourist spending to survive but this year there is potential for their entire summer to be decimated leading to further issues.
Such nations would be significant beneficiaries of ant handouts.
Yesterday the euro showed signs of starting to fall back to lower levels. It fell to a low of 1.1207 versus the dollar, closing at 1.1244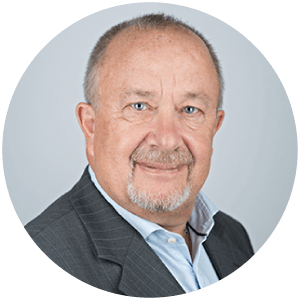 About Alan Hill
Alan has been involved in the FX market for more than 25 years and brings a wealth of experience to his content. His knowledge has been gained while trading through some of the most volatile periods of recent history. His commentary relies on an understanding of past events and how they will affect future market performance."