18 March 2020: UK fiscal policy stepping in to support central banks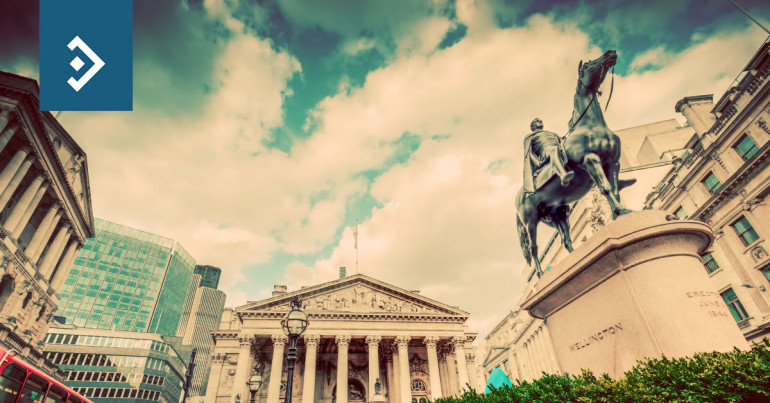 £330 billion of Guaranteed loans

Morning mid-market rates – The majors
18th March: Highlights
UK adds fiscal support to monetary stimulus
Fed member; Market reacting to uncertainty more than stimulus
Eurozone measures lack coordination and impact of 2008
Government stepping up more every day
The UK Chancellor of the Exchequer Rishi Sunak joined his boss, Prime Minister Boris Johnson at the podium yesterday afternoon to help deliver the Government's daily briefing.
Several market analysts have been saying that last week's budget was already out of date given the impact on the economy and possibly more importantly daily life in the country.
Sunak delivered an updated fiscal stimulus package valued at several percent of the country's GDP. Analysts are used to talking about stimulus in parts of a single percentage point of GDP so what has been announced, which is apparently just the first stage, got the audience's attention. The current business rate holiday will last for one year, the government will provide grants of either £10k or £25k depending on the business's rateable value and provide guaranteed loans.
The final part is being criticized since loans will need, at some point, to be repaid. Sunak countered by agreeing that the loans would indeed be repaid but they provide a bridge during the bad times which will at some point come to an end, hopefully sooner, possibly later.
For individuals, there will be the opportunity to take a three-month holiday from mortgage payments. However, critics asked about what will happen to those who don't have mortgages, the majority of whom are private renters.
The fact that the Government remains committed to several actions which contradict the perceived knowledge, particularly in Europe, continues to baffle many, but the Government remains stoic in its commitment to listen to and act upon the medical and scientific advice.
The pound fell to a low of 1.2002 versus a recovering dollar yesterday, and remained below the 1.10 level versus the euro.
Considering your next transfer? Log in to compare live quotes today.
Fed members concerned over lack of response to stimulus
Treasury Secretary Steve Mnuchin rallied behind the measures being taken by the Federal; Reserve yesterday, concerned that there may be a degree of partisanship creeping into Congress and its consideration of the measures being taken.
Now is not the time to worry about the budget deficit Mnuchin said, it is time to concern ourselves with small businesses and workers remaining in employment.
A member of the FOMC, Minneapolis Fed President Neel Kashkari also weighed in, voicing his concerns that the markets appear to be ignoring the volume of stimulus and liquidity being pumped into the system.
This could be because the end of the pandemic is nowhere to be seen so it is impossible to agree how much will eventually be needed and will the Fed be willing and/or able to do what is necessary? Kashkari called the implications of the crisis profound and it is beholden upon the Fed to overreact if anything to ensure that every base is covered.
The dollar index has surged to the cusp of the 100 level again but for very different reasons to the last time (21st February) that it found itself at such a lofty level.
The scramble for dollars to ensure liquidity is becoming a stampede. The Bank of Japan has injected dollar liquidity as swap costs between Central Banks have been slashed. The South Korean Central Bank is expected to follow suit imminently.
The dollar index is still shy of breaking the 100 barrier despite reaching a high of 99.84 yesterday, eventually cloning at 99.54. Overnight, it has corrected a little falling to a low of 99.24
Measures taken so far both defensive and reactive
There is something of a defeatist vibe emanating from the Eurozone as it splinters into its constituent parts to fight Coronavirus. French President Emmanuel Macron has ordered the French population to stay at home with measures being taken to ensure that happens with fines for those who venture out without a valid reason.
Italy, which has been in lockdown for more than a week and is being used as a template or indicator for other countries measures given its position as the most advanced of the affected countries, is still seeing significant rises in both cases and deaths.
Sweden, an EU member but not a user of the Euro, has produced possibly the most radical reaction so far by allowing all businesses to defer tax payments for up to a year in a move estimated to cost around 6% of GDP.
Analysts fear that the most heavily indebted nations like Italy and Greece will attempt to spend their way out of the crisis, given the relaxation of the growth and stability pact and this will lead to a far reaching recession that will last longer or necessitate bailouts similar to what was seen post-2008.
Several nations have showered their population with money like Hong Kong and the proposal to send out cheques in the U.S. While this may be successful, helicopter money as it is called, is not being considered for the Eurozone since most countries are in lockdown with millions unable to go out and spend thus supporting the economy.
Germany is making Eur 500billion available in loans to all sizes of business to ensure they have sufficient liquidity to deal with whatever unknowns remain.
The euro fell to a low of 1.0954 yesterday closing at 1.0997. Overnight, it has regained the 1.10 level reaching a high so far (0500GMT) of 1.1032.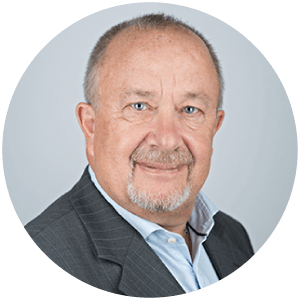 About Alan Hill
Alan has been involved in the FX market for more than 25 years and brings a wealth of experience to his content. His knowledge has been gained while trading through some of the most volatile periods of recent history. His commentary relies on an understanding of past events and how they will affect future market performance."