18 November 2020: Increased uncertainty to remain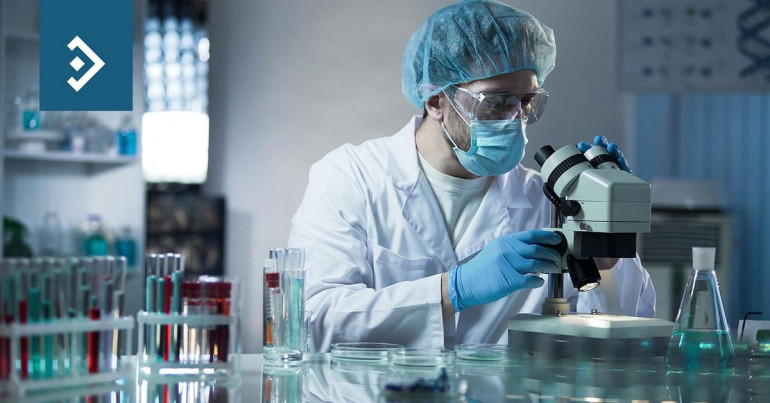 Increased uncertainty to remain

Morning mid-market rates – The majors
18th November: Highlights
Bailey labels vaccine breakthrough a potentially major advance
Retail sales slowing as second wave bites
Sovereignty will be difficult to give up
Bailey sees light at the end of the tunnel
Andrew Bailey the Governor of the Bank of England spoke yesterday of his optimism over the news that highly effective vaccines are now being produced.
However, he still sees a high degree of uncertainty in the coming months brought about by both the current lockdown restrictions and how the Brexit negotiations will finally play out.
Bailey went on to say that he has seen evidence of business investment being unusually restrained and this has fed through into a significant slowdown in productivity. He hopes that the news about a vaccine will begin the process of releasing the shackles on investment.
Brexit talks have resumed with a deal being given every chance to be found without time constraint. It has been revealed that the European Parliament is to set a date of 28th December to hold the vote on any terms that are agreed between the two sides.
Given the continued talks, Boris Johnson has demanded that an adjustment period be written into any agreement. In essence, this means that the current transition period is set to be extended in order for the deal to be agreed.
It is now becoming more likely that a deal will emerge. The Bank of England's Deputy Governor David Ramsden commented yesterday that he believes that markets are currently pricing in a twenty to thirty percent chance of no deal being down.
It is noticeable that both Johnson and EU Chief Negotiator Michel Barnier have calmed their rhetoric and done away with creating spurious deadlines.
It seems that the pound is awaiting news of concrete developments over Brexit in order to break higher. Yesterday it rose to a high of 1.3272, closing at 1.3251. A solid base appears to be forming around 1.3220, ready for an assault on the year's high at 1.3480 should positive news be forthcoming.
Considering your next transfer? Log in to compare live quotes today.
Vaccine follow through sees improving risk appetite
As was feared, retail sales weakened in October as fears over Coronavirus and the lack of an agreement on a Pandemic Relief Package created concerns for consumers.
Delving into the data further, purchase of essentials remained fairly steady, but it was purchases of non-essentials or luxury items that took the biggest hit.
With the Holiday Period and Black Friday on the horizon fears are growing that the recovery that was seemingly gaining strength almost daily could hit the buffers.
Senate Majority Leader Mitch McConnell commented yesterday that the Republican relief plan is still on the table but there is no sign as yet of Democrats returning to the negotiations.
Given the unchanged status of both the senate where it is still Republican controlled and a Democrat dominated Congress, the hopes that a big and ambitious Democrat led relief package will be announced are fading.
President-elect Joe Biden will need all of his considerable friendship on both sides of the aisle to make real his promises of a meaningful relief programme.
Fed Chairman Jerome Powell spoke yesterday of his concerns that the recovery is slowing and becoming more uneven. Several States have announced more severe lockdown measures as new infections hit record levels.
In reference to the retail sales data, Powell said he was concerned that the public is losing confidence in Federal Government, an oblique reference to the turmoil created by the election, and will pull back their spending until they can feel more certain of the future.
Powell remains determined to press on with changes to inflation policy. When asked said he did not see any reason that this should change the global status of the dollar. He also said it was far too early to consider reducing the size of the Fed's balance sheet, bloated by historic high asset purchases.
The dollar index remains under pressure as news of vaccine production raises risk appetite. It fell to a low of 92.26, closing at 92.45.
Hungarian and Polish position a blueprint for the future
With the economy under severe pressure as new cases of Covid-19 spread across almost every country of the EU, with several reporting the highest numbers since May, this is not the time for wrangling over the budget and delaying the deployment of relief funding.
It is fairly typical of Brussels that a row over the ability of the Commission to withhold funding in order to control the behaviour of a member state should delay relief payments.
It is likely to become extremely difficult to persuade Hungary and Poland to remove their veto without compromise and, as has been seen in Brexit talks, it's position is always to be concerned about a single concession being the thin end of the wedge.
The ongoing row over the budget will provide an insight into how difficult, if not impossible, it will be to agree terms of a more Federal Union with nations giving up Sovereignty to create a level playing field.
With the makeup of the Union being based on uniform distribution of power and unanimous voting, the way forward will be exceptionally difficult.
There will be a videoconference of EU Heads of Government tomorrow with Hungary's controversial Prime Minister Viktor Oban at the centre of the row. It is likely to be a stormy affair with leaders impressing on Oban and his Polish counterpart Mateusz Morawiecki the seriousness of their actions.
It is considered unlikely that Oban will back down over the issue of what he considers to be Brussels' interference in domestic democracy. He has been Prime Minister for ten years and is considered to have a significant powerbase in Budapest.
The euro has, so far, shrugged off the row, concentrating on the positive effect of the news of development of an effective Covid vaccine. It continued its recent baby-step rise yesterday, reaching 1.1893 and closing at 1.1865.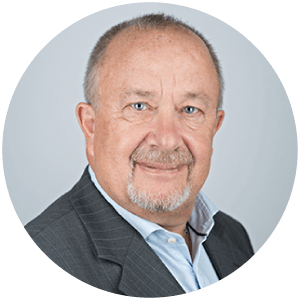 About Alan Hill
Alan has been involved in the FX market for more than 25 years and brings a wealth of experience to his content. His knowledge has been gained while trading through some of the most volatile periods of recent history. His commentary relies on an understanding of past events and how they will affect future market performance."