Daily Market Brief – 19th August 2015
Sterling enjoys a strong Tuesday
Quote of the day: "If you can dream it, you can do it."
August 19th: Highlights
Sterling enjoys a strong Tuesday
GBP surges on CPI figures
German MP's back bailout deal
GBP/ILS fresh highs of 6.06
Sterling Comment
The British Pound enjoyed a strong day yesterday, making advances against most of the major currencies. CPI figures posted a seasonally adjusted 0.1% last month, up from a flat reading in June. GBP exchange rates surged on this news. Core inflation came in at its highest levels since February, showing a rise of 1.2%.
GBP/EUR moved yesterday from a low of 1.4066 to highs of 1.4231, a 1% movement. This afternoon, we're seeing GBP/EUR trading in the region of 1.4194. GBP/USD closed off yesterday at 1.5650 and is currently trading in a similar fashion at 1.5654.
The United Kingdom is set to be one of the most exciting and fastest-growing economies in 2015 after expanding 3% in 2014, and BOE officials have hinted that, despite the weakness in prices, they expect to begin gently raising interest rates in the first half of next year.
The British Pound has risen around 0.6% against the Israeli Shekel, with GBP/ILS trading in the region of 6.06. If you are a shekel buyer, it's well worth comparing live quotes.

Greece
German MP's have voted by a healthy majority to give the green light for a third Greek bailout deal. In total 453 members of parliament voted 'Yes', with 113 voting 'no' and 18 abstentions. German Finance Minister Wolfgang Schaeuble gave a stern warning earlier in the day to MPs that it would be "irresponsible" to vote against the €86bn ($95bn; £61bn) package. Chancellor Angela Merkel's centre-right conservative bloc has long been been divided over the deal.
Greece gave its crucial approval for the first privatization under Prime Minister Alexis Tsipras, a necessity under the aggressively negotiated terms of the country's bailout deal with creditors. This is the first of many privatizations that Tsipras has agreed to undertake in return for a third bailout package worth in the region of 86 billion euros. Greece need to secure funding for 3.2 billion euros to the European Central Bank.

Global Comment
The USD traded yesterday higher than a basket of major currencies, with positive US housing stats showing an eight year high in July. EUR/USD is currently trading at 1.1032.
Central bank minutes in Australia showed officials see light at the end of the tunnel in the decline of the Aussie Dollar, which recently plummeted further after China's yuan devaluation. A cheaper currency could help make Australia's commodity exports more competitive. GBP/AUD currently resides at 2.1333.
CAD pulled back from session lows against the U.S. dollar yesterday as oil prices rose following the release of U.S. housing data. GBP/CAD saw a volatile days trading hitting highs of 2.0591 before closing at 2.0432. The pair is now trading in the region of 2.0480.

Morning mid-market rates – The majors
85% savings. Job Done. So, what is the secret sauce of the CurrencyTransfer.com marketplace?

CNBC described us as 'disrupting global money transfer'. Finally, you kiss goodbye to hidden fees.
How are we innovating?
Well, we are not an expensive bank costing you up to £1,500 on every £50,000 trade. Neither do you ever need to ring around multiple brokers and speak to sales guys. Pretty inaccurate way of shopping around. We help you maximise the value of each transfer. Quite simply, you are in control. Foreign exchange companies compete in a LIVE marketplace to win your business.
You win!
Got a question? We'd be delighted to help!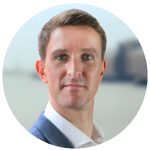 Paul Plewman
Director of Sales & Operations
t: +44 (0) 20 7096 1036
e: paul@currencytransfer.com