Daily Market Brief – 19 January 2016
Sterling up ahead of CPI inflation data
Quote of the day: "Service options: fast, reliable or cheap – you can only pick two!"
January 19th: Highlights
UK CPI inflation date
Euro holds steady as German inflation eases QE concerns
EUR German ZEW Economic Sentiment
Yen eases after Chinese growth data
Markets were fairly quiet yesterday as the US was closed for Martin Luther King Day. Co-incidentally, yesterday was 'Blue Monday', the most depressing day of the year and Sterling seemed to buy in to this sentiment as it continued to weaken with the lack of fundamental data to reverse the trend. An evening speech from new MPC member Vlieghe was cautious, calling for patience before raising rates, and Sterling eased a little after this.
Today Sterling opens a little higher, ahead of the UK CPI inflation data. With forecasts showing a minimal 0.2% inflation expectation, Sterling will be exposed to further downside risk if data disappoints, as this would pour cold water on those still speculating for an earlier rate hike.
Uncertainty surrounding the "Brexit" vote, later this year, is likely to add to the negative sentiment for Sterling. Unless the economic data start to improve, the looming EU vote will begin to represent a growing risk horizon for Sterling.
Considering your next transfer? Log in to compare live quotes today.
Global Comment
Chinese GDP data was in line with expectations at 6.8% for Q4 and 6.9% for the year. This provided a degree of comfort to the market, but there is always the fear that Chinese data is not quite true. Industrial Production was +5.9% (Vs. +6.0% exp) and Retail Sales was +11.1% (Vs. 11.3% exp), which were met with a degree of caution as it all adds to the Chinese slow-down.
The markets show an improvement in risk sentiment with safe haven flows unwinding as the euro and yen have fallen. Typically, the commodity currencies have also benefitted too, but this was all in the absence of the US market, so today may paint a different picture.
The World Economic Forum takes place in Davos this week. The annual get-together for central bankers, politicians and business leaders from over 90 countries, the state of the world's economy will be heavily scrutinised. This always presents a good opportunity for the markets to pick up on numerous comments made by many different Central Bank officials and politicians over a short period of time.
In Germany, inflation data met forecasts this morning and the ZEW survey is expected to follow suit and post a positive number, but that is not enough to reverse current expectation for the ECB to remain cautious over the outlook for economic recovery when they meet again next week.

Morning mid-market rates – The majors
85% savings. Job Done. So, what is the secret sauce of the CurrencyTransfer.com marketplace?

CNBC described us as 'disrupting global money transfer'. Finally, you kiss goodbye to hidden fees.
How are we innovating?
Well, we are not an expensive bank costing you up to £1,500 on every £50,000 trade. Neither do you ever need to ring around multiple brokers and speak to sales guys. Pretty inaccurate way of shopping around. We help you maximise the value of each transfer. Quite simply, you are in control. Foreign exchange companies compete in a LIVE marketplace to win your business.
You win!
Got a question? We'd be delighted to help!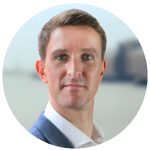 Paul Plewman
Director of Sales & Operations
t: +44 (0) 20 7096 1036
e: [email protected]