19 Sep 2018: Brexit "Moment of Truth" approaching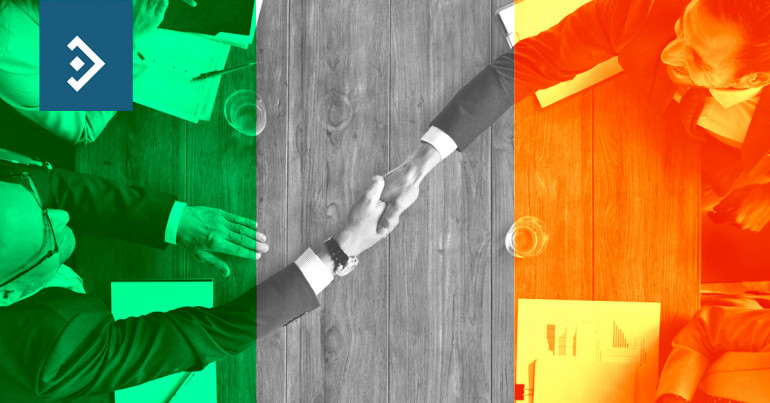 Brexit "Moment of Truth" approaching

Morning mid-market rates – The majors
September 19th: Highlights
Barnier trying to de-dramatize border checks
Trump threatens further tariffs as China retaliates
Euro rally likely from positive Brexit outcome
Border issue disguises Single Market departure

In his EU State of the Union Speech last week EU Commission President made it very clear, the UK will not be part of the single market in any way, shape or form following Brexit. This stark but very clear message has been largely ignored as the question of the border between the nationalist north and republican south of Ireland continues to exercise both sides in the debate.
Of course, this is an important part of the negotiations, magnified by a threat from the Republic that they will veto any deal which creates a "hard" border. However, in the "Brexit bigger picture" the trade deal between London and Brussels is what should be exercising the minds of negotiators with the EU Heads of Government summit coming up next month at which a deal needs to be ratified for the March 29th deadline to be achieved.
There are strong rumours that Michel Barnier, the Chief EU Negotiator is considering putting forward a plan that will "de-dramatize (his words) the whole border issue by taking responsibility for checks on goods away from the immediate border area and being performed by inspectors who are not customs officials.
This seems to be little more than a further "fudge" to help Mrs May get over some of her domestic hurdles, but it is not going to help her get her Chequers proposals agreed despite a threat that it is "Chequers or no deal".
Barnier has said that he expects The UK to have a moment of clarity over Brexit once they realize that the moment of truth is approaching. Given the divisions in Parliament and within the population this is unlikely to happen and a hard or no deal Brexit is, in the words of BoE Governor Mark Carney, becoming increasingly possible.
The pound retraced some of its recent rally yesterday, falling to a low of 1.3118 versus the dollar but rallied later in the day to close at 1.3146.
Considering your next transfer? Log in to compare live quotes today.
Trade tariffs to escalate as Beijing retaliates
The gradual breakdown in relations between China and the U.S. continued yesterday as President Trump imposed tariffs of 10% until the end of the year, when they will rise to 25%, on $200 billion worth of Chinese imports.
Beijing responded in kind, imposing similar tariffs on $60 billion worth of U.S. imports. While this marks an escalation in the trade war, particularly since Trump is apparently already considering the next round of tariffs already, it is not as bad as the market had feared and the dollar retraced only some of its recent losses.
It was feared that, given the trade gap that exists between China and the U.S., Beijing may start to look in a different direction to retaliate, possibly placing restrictions on the activities of U.S. companies operating in China. So far, no such plans have been announced, much to the market's relief.
The dollar index rose to a high of 94.73 yesterday, and although it closed close to the high, it has lost a little ground overnight, making a low of 94.57
The only significant data due for release in the U.S. this week is activity indexes on Friday. While this is an important indicator of activity going forward, it is unlikely to deflect attention from what is becoming a major driver for the currency market.
Any escalation of the trade dispute into a full-blown trade war could have several knock-on effects and affect both emerging market currencies and the overall picture for global trade for some considerable time.
Euro largely ignored in Brexit considerations

Since the UK Brexit referendum and at several junctures during subsequent negotiations, the pound has been gyrating driven by fears of what the deal between London and Brussels will be.
While the pound has been highly volatile, the single currency, while in a reactive state has been driven by events elsewhere. There is now speculation that should there be an amicable parting of the ways between the UK and EU that the euro will benefit and could rally close to 1.2000 versus the dollar.
While a deal is still most people's base case, since the alternative is still too awful to consider, Sterling is unlikely to rally long-term as even a reasonable deal will have consequences for the UK economy.
Once Brexit is "out of the way", and the EU can concentrate its collective mind on internal discussions over expansion of its ideals to include taxation, fiscal unity and a single military presence. The economy is likely to pick up steam and a tightening of monetary policy could see a significant euro rally.
In the meantime, the euro remains unaffected by internal issues. Inflation remains benign, growth is acceptable and although there is a gradual slowdown being seen in German Industrial activity, this is not, so far, spreading to the wider Eurozone.
The euro fell yesterday to a low of 1.1652 as the dollar strengthened a little. Versus Sterling, it fell to a low of 1.1273 as the pound threatens to test resistance at 1.1290.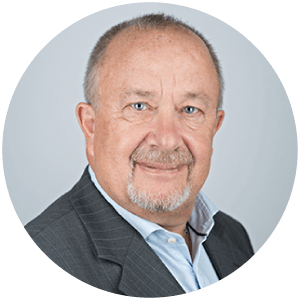 About Alan Hill
Alan has been involved in the FX market for more than 25 years and brings a wealth of experience to his content. His knowledge has been gained while trading through some of the most volatile periods of recent history. His commentary relies on an understanding of past events and how they will affect future market performance."