Daily Market Brief – 20th July 2015
CurrencyTransfer Market Report
Quote of the day: "Launch and learn. Everything is progress"
July 20th: Highlights
GBP/EUR pulls back from above 1.44
Sterling softens half a cent versus the US Dollar
Greece to start repaying IMF and ECB
Australia feeling pain of Chinese stock crash
EUR/USD trading in region of 1.0847
Sterling Comment
Today we are seeing Sterling pull back slightly on some fantastic gains we've been seeing against both the US Dollar and the Single Currency. GBP/EUR broke through the 1.44 mark, now trading back a cent to the 1.4341 mark, whilst GBP/USD has softened half a cent, trading in the region of 1.554.
Much of this has been driven by interest rate outlook, since comments from Mark Carney suggested that a rate increase could happen sooner than expected. It will be interesting to see how the MPC votes because of the on-going situation in Greece.
Euro buyers have been celebrating the best exchange rates we've seen since 2007. Gains might be more constrained as investor focus could move away from the Greek tragedy and move their attention towards improving Eurozone data.
Keep an eye on the following UK data releases which can affect GBP exchange rates:
Tuesday – Public Finances Data
Wednesday – Bank of England Minutes for the July MPC meeting
Thursday – Retail Sales

Greece gets 7 billion Euro bridge loan and spends it
Greek banks are open for the first time in just under a month, but the capital controls are still in place. The nation won't have too much time to enjoy the bridge loan organised by the EU, with funds already being spent to address Greek debt demands.
Greece will also start to pay back the ECB and IMF, by sending 3.5 billion Euros over to Washington DC to cover repayments that were due back in June but were missed, together with a further payment which was due last week.
There is no doubt that there is plenty still to come from this story, but it does seem that the problems could be contained for the time being.
If you are a Euro buyer or seller, log on to compare live quotes at this volatile time OR get in touch with your Personal Currency Concierge. It pays to let us shop around for you.

Global Comment
The Euro lost ground against the US Dollar on Friday, losing over 0.25% over the course of the day's trading. This represents amongst the lowest levels we've seen since May. EURUSD is at 1.0847. Data should begin to regain more importance for the market and exchange rates this week as we look to German PMI manufacturing data will be a highlight.
Data from the US will cover housing (existing home sales on Wed) and PMI manufacturing, which are both expected to remain in positive territory. Any surprises to the downside will doubtless add fervour to the interest rate discussions.
The largest banks in China have agreed to lend 1.3 trillion Yuan (approximately USD209 billion) to the country's state backed margin lender. It's the largest single action taken by the banks to halt the market crisis China and generally Asian markets were fairly settled overnight.
The Australian economy is really starting to feel the pinch of the stock crashes. GBPAUD is currently trading at 2.1077.
GBPCAD is currently trading in the region of 2.0202. We have seen Canadian inflation rise this month as a result of higher home insurance premiums and rising cost of meat.

Morning mid-market rates – The majors
85% savings. Job Done. So, what is the secret sauce of the CurrencyTransfer.com marketplace?

CNBC described us as 'disrupting global money transfer'. Finally, you kiss goodbye to hidden fees.
How are we innovating?
Well, we are not an expensive bank costing you up to £1,500 on every £50,000 trade. Neither do you ever need to ring around multiple brokers and speak to sales guys. Pretty inaccurate way of shopping around. We help you maximise the value of each transfer. Quite simply, you are in control. Foreign exchange companies compete in a LIVE marketplace to win your business.
You win!
Got a question? We'd be delighted to help!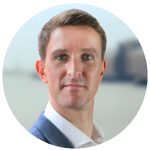 Paul Plewman
Director of Sales & Operations
t: +44 (0) 20 7096 1036
e: [email protected]