20 November 2019: Two losers in Debate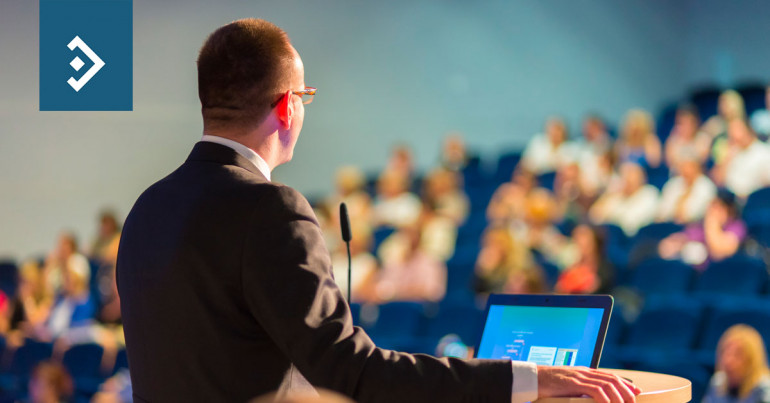 Two losers in Debate

Morning mid-market rates – The majors
20th November: Highlights
Debate changes very little
Trump and Powell make peace
Data continues to drive single currency
It is Brexit versus the NHS
Jeremy Corbyn, the leader of the main opposition Labour Party illustrated perfectly at last evening's televised debate with Prime Minister Boris Johnson one of the main reasons why his Party is no longer trusted in Government.
Nine times during the one-hour event Corbyn was asked by Johnson whether he backed remain or leave as official Party policy on Brexit and nine times he dodged the question. That is because the constitution of the Labour Party gives inordinate power to trade unions and they are coming at Brexit from a wholly workers' rights related angle.
However, it is not as if Johnson won the debate hands down. Some of his answers were extraordinarily crass and lacking in depth although a snap poll following the debate gave him victory by 51% to 49% of viewers.
Corbyn is unable to debate Brexit on a level playing field since he is unable to provide a definitive answer as to whether Labour supports remain or leave, an issue that neither the Conservatives or the third Party, the Liberal Democrats face since both have a very clear policy on Brexit.
When asked by a member of the audience who their favourite politician from overseas is, a clear invitation to Johnson to name Donald Trump, he managed to resist, naming all twenty-seven EU heads of Governments who gave him his "fantastic" deal.
If this election is really being fought solely on Brexit, then it is currently difficult to see past a Conservative victory, but it is impossible to envisage Labour not attempting to avoid their "Brexit disadvantage" and bring the Government's record since 2010 to the fore.
The pound was quite volatile within its recent range prior to the debate but overnight it has been becalmed. It traded down to 1.2909, closing at 1.2949. In the Asian market, it has remained within a narrow 1.2900/1.2932 range so far.
Considering your next transfer? Log in to compare live quotes today.
"Cordial" meeting with Fed Chairman
Federal Reserve Chairman Jerome Powell is an unexpected beneficiary of President Trump's need to foster better domestic relationships as his impeachment hearing is not exactly "going to plan"
Successive diplomats of various levels of seniority have lined up to give their version of Trump's attempt to "blackmail" or at least coerce the leader of Ukraine to initiate proceedings against the son of a political rival in exchange for military aid for his country.
Trump has labelled the "transaction" as "quid quo pro" although one of yesterday's witnesses was at pains to explain the difference between quid pro quo and coercion and it was far from flattering for the President.
Jerome Powell, the lawyer turned banker who Trump appointed as Chairman of the Federal Reserve with the clear expectation that such an appointment would provide him with a degree of control over the Central Bank, met with the President on Monday in a meeting that was described as cordial.
Exchanges between the two have not always been described in such terms since Powell has stood his ground when faced with calls from both the President and the Treasury to loosen monetary policy to provide a further boost to the economy.
From those conversations it is clear that Powell has transitioned from lawyer to banker better than Trump has changed from businessman to politician.
Everything was discussed including interest rates, negative interest, low inflation, easing, Dollar strength & its effect on manufacturing, trade with China, E.U. & others, etc, Trump wrote on Twitter. Powell vowed to keep monetary policy "non-political". The half hour meeting, also attended by Treasury Secretary, Steve Mnuchin, was not listed in Trump's published schedule which may have been a necessary conversation, but it seems that Powell is determined to remain non-Partisan.
The dollar index bounced off its recent lows yesterday reaching a high of 97.89 having fallen to a low of 97.75. Overnight it has risen a little further, so far making a high of 97.92.
Euro will suffer until someone takes control.
The Eurozone appears to be rudderless from an economic perspective with each of the new senior officials looking at each other for inspiration on how to approach the mammoth task of fiscal integration which appears to be the only path to prosperity if not survival.
Charles Michel and Ursula von der Leyen as the respective new Presidents of the European Council and Commission need to get to work immediately to avert a very tough winter for the region and provide Christine Lagarde with a new range of tools to enable her to create monetary policy that will allow the Eurozone to flourish.
In truth, watching the actions of the Central bank over the entirety of 2019 then writing about them has been excruciatingly difficult since Mario Draghi had very little "wiggle room" as it was obvious to all (including Draghi) that successively lower interest rates were never going to stem the tide of lower activity throughout the region.
It remains to be seen whether there will be an "official" recession as defined by two quarters of negative growth since services data is keeping the economy just about in expansive territory with manufacturing and industrial activity already well into the "recession zone".
Over the rest of the week we will see data on activity and confidence together with a speech from the new ECB President. Whether it is too early for Lagarde to outline her plans remains to be seen but it will be one of the last opportunities in 2019 for the euro to see a rally.
Yesterday, the euro traded in a narrow range between 1.1085 and 1.1062, closing at 1.1077.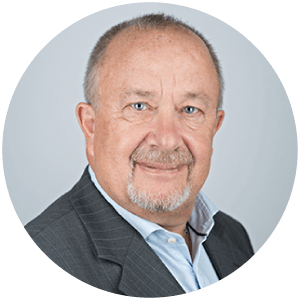 About Alan Hill
Alan has been involved in the FX market for more than 25 years and brings a wealth of experience to his content. His knowledge has been gained while trading through some of the most volatile periods of recent history. His commentary relies on an understanding of past events and how they will affect future market performance."