21 Jan 2019: Sterling stuck between a rock and a hard place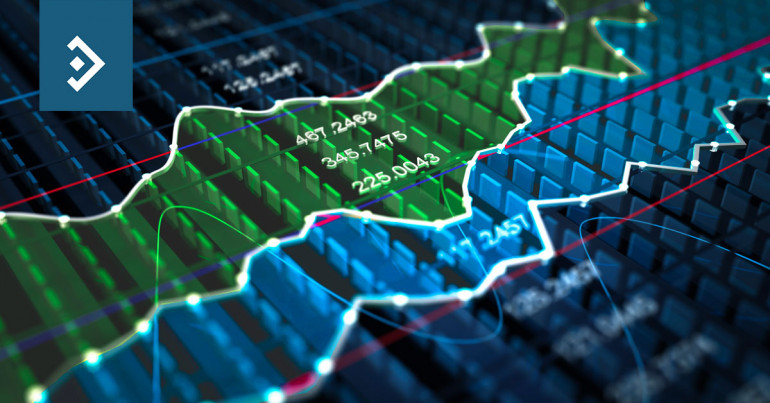 Sterling stuck between a rock and a hard place

Morning mid-market rates – The majors
January 21st: Highlights
Reaction to last weeks Parliamentary chaos "marginally positive"
Euro in doldrums as ECB remains dovish
Dollar rally continues despite shutdown impasse
Another day another vote
The UK Parliament, having thrown out the Government's draft agreement with the EU over Brexit, will today listen to, debate, and then vote upon the Prime Minister's revised plans.
She has spent the past few days in what appears to be a forlorn effort to find consensus on what MP's will accept on what she can take to Brussels to put to EU negotiators despite the fact that they have already confirmed that negotiations have been completed and won't be reopened.
There are several possible outcomes with "no deal" despite being the default position should no common ground be found, desperately being avoided by all sides. Calls for a second referendum are growing but that will bring plenty of issues of its own not least of all howls of protest from Brexiteers who consider the first vote as final and binding.
The Government has several red lines still in place that any new agreement must adhere to. First, the UK is committed to leaving on March 29th, so a delay in the execution of Article 50 appears to be out of the question. It also remains committed to leaving the single market and customs union and any softening of that position will attract a similar reaction from many Government MPs as last weeks vote.
With the opposition seemingly unwilling to enter into any talks to solve the issue, hardening its calls for a General Election further, even though its Shadow Brexit Minister broke ranks and called for a second referendum over the weekend, today's debate in Parliament is unlikely to find a solution. That is quite possibly because there is no solution to be found since there is no common ground that will satisfy MPs and conform to the demands of the EU.
The pound had been in a positive yet narrow range last week but fell on Friday back to its median point reaching a low of 1.2856 and closing just nine pips higher. It has barely changed as the new week has begun in Asia.
Considering your next transfer? Log in to compare live quotes today.
Euro falls as ECB to discuss additional measures
This week's ECB Monetary Policy Meeting is expected to discuss the growing economic slowdown in the Eurozone and Mario Draghi, the Central Bank's President, could float the idea of the return of the Asset Purchase Scheme which is coming to an end this month.
When he announced that the scheme would stop making fresh bond purchases last November, Sr. Draghi was at pains to confirm that should a situation arise where such stimulus was needed he would not hesitate to reintroduce it. It is probable that he envisaged such a situation happening as ECB Analysts had predicted a slowdown in the first half of this year which also put the idea of a rate hike very much on the back burner.
It is dangerous to make longer-term predictions for the currency market in the current environment since there are so many drivers which can change in an instant but using "traditional" methods it would appear likely that the single currency is set to weaken further especially versus the dollar.
As the global economy continues to slow down, albeit in a relatively "controlled" manner, the ability of the Eurozone States of all sizes to export their way out of a coming recession, no matter how shallow that is, will diminish. Eventually, as the global economy turns around, most likely driven by a pickup in the Chinese economy, the Eurozone with a currency that has weakened gradually will be in a position to benefit but that will take quite some time to come to fruition and more short-term pain is likely.
The single currency fell on Friday to a low of 1.1353 closing at 1.1364. It has held its ground overnight and managed to climb a little, reaching 1.1381.
Dollar climbs again despite shutdown deadlock

In his business dealings prior to becoming President, Donald Trump was used to negotiating from a position of strength, both financial and by using his overbearing personality. However, as President, particularly now that he has to deal with a hostile Congress, he is finding things a bit more difficult to get done.
The deepening rift between the Democrat-controlled Congress and the President over funding for the wall between the U.S. and Mexico has now taken on the characteristics of a fifth-grade schoolyard spat. The shutdown that is affecting 800,000 Federal employees is now the longest in U.S. history and those same employees are becoming pawns in a deeper and deeper division. The call from Congress Leader Nacy Pelosi for the President to make the State of the Union Speech next week from the Oval Office where his security can be guaranteed was countered by the President canceling a proposed trip by Mrs. Pelosi as it was not a "priority use of Federal resources ate the present time".
Neither Trump or Pelosi is likely to back down even though the President made a token gesture to try to break the deadlock on Friday. It was a sign of the times that it was turned down before it was officially revealed!.
There was more positive news for the greenback from a possible breakthrough in the trade talks between Beijing and Washington but so far there has been no official confirmation. Talks between Robert Lighthizer the U.S Trade Representative and his Chinese counterpart Liu He are ongoing which is a least a minor positive.
The dollar resumed its climb on Friday in part driven by weakness elsewhere. The index reached 96.40 and closed virtually at that level.
The U.S. markets are partially closed today for Martin Luther King day and it is a fairly quiet week for data releases as the market again looks forward to next week's employment report.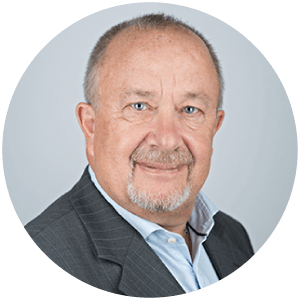 About Alan Hill
Alan has been involved in the FX market for more than 25 years and brings a wealth of experience to his content. His knowledge has been gained while trading through some of the most volatile periods of recent history. His commentary relies on an understanding of past events and how they will affect future market performance."