Daily Market Brief – 22nd June 2015
Your Daily Currency Note
Quote of the day: "Be sure you put your feet in the right place. Then stand firm."
June 22nd: Highlights
Another 'possible deal' with Greece, but this time they mean it!
European officials release new plan for Eurozone
ECB add more headroom to ELA levels
Pending IMF review of special drawing rights
Sterling Comment
On Friday, the UK posted strong retail sales data and confirmed that wages are rising at the quickest pace seen in four years. This helped a Sterling index hit 7-year highs against a basket of currencies. Cable is at its highest level since Nov 2014, helped by forecasts that are calling a UK rate hike anywhere between late 2015 and summer 2016.
Sterling has been supported into this morning's session and with little data expected today, Sterling may be exposed to a little profit-taking. Otherwise, it may remain range-bound as markets wait on Greek developments and may strengthen further if uncertainty increases.
UK data waits until Wednesday, when house purchase data is forecast for a small increase in loans.

Greece
Another day, another 'possible deal' looms over the Greek discussions. Previous negotiations have tended to go to the last minute (or even go into extra time) and this seems following the same course. The EUR may find a little support on the latest rumour, but with few details of the new proposal available yet, this might be short-lived. Reports suggest they made progress and that proposals outlined to France and Germany on a phone call yesterday finally seem to have been of some substance.
So today could be a good day. Greek PM Alexis Tsipras is meeting with Jean-Claude Junker, the ECB and the IMF ahead of the EU leaders' meeting this evening. If all goes well then the basics of any agreement will be passed over to the finance ministers to cover off all the details.
Domestically, the Greek banks have been able to open today. The ECB increased the Emergency Liquidity Assistance levels again, but that is no great surprise when total deposit outflows were estimated to be about 6 billion euros last week. We may see this repeated again today as deposit flight continued over the weekend. The threat of capital controls continues to remain a threat, while all other 'business as usual' avenues are explored first.

Global Comment
A new plan, authored by European Commission President Jean-Claude Juncker, the ECB, the European Council, and the European Parliament, has criticised the Eurozone for disarray on economic policies, and has outlined a vision for a more economically united bloc. The plan argues that, starting in 2018, the Eurozone should institute measures that allow it to emulate the way the Fed deals with shocks and slumps.
This is not the first plan of its kind to be proposed; others have been put forward but gained little support. With Greece's economic instability and Germany's distrust of other major Eurozone countries, is now the right time for the Eurozone to reform its financial system?
Other than the EU meeting, we are set for a fairly quiet start to the week. There is little data on the calendar. We'll see German and Eurozone Purchasing Managers' Index data tomorrow where forecasts suggest continued expansion, but effects are likely to be overshadowed by Greek developments. The markets have been showing slight optimism so far though. The Euro is slightly stronger and Sterling is also holding firm. Asian markets pushed higher on the rumoured Greek deal with the Nikkei putting on about 1%.
Today's main data release will be from the US when we see Existing Home Sales. Forecasts are for positive housing figures, which could lend support to the USD.
EURUSD is trading near recent lows due to the fallout from the Fed meeting combined with Greek driven Euro rally. There is suggestion that the Fed is attempting to slow the USD appreciation ahead of their first rate hike later this year.

Morning mid-market rates – The majors
85% savings. Job Done. So, what is the secret sauce of the CurrencyTransfer.com marketplace?

CNBC described us as 'disrupting global money transfer'. Finally, you kiss goodbye to hidden fees.
How are we innovating?
Well, we are not an expensive bank costing you up to £1,500 on every £50,000 trade. Neither do you ever need to ring around multiple brokers and speak to sales guys. Pretty inaccurate way of shopping around. We help you maximise the value of each transfer. Quite simply, you are in control. Foreign exchange companies compete in a LIVE marketplace to win your business.
You win!
Got a question? We'd be delighted to help!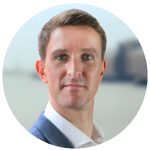 Paul Plewman
Director of Sales & Operations
t: +44 (0) 20 7096 1036
e: paul@currencytransfer.com