My Summer Internship At CurrencyTransfer.com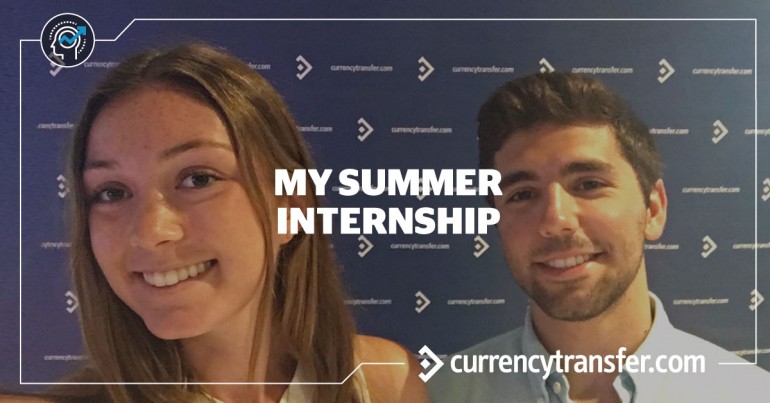 Noah, Mel – can you introduce yourself?

Mel:
My name is Mel Sukonik and I will be beginning my junior year at the University of Michigan this fall (Go Blue!). As a student in the Ross School of Business, I am studying finance and business strategy, and am looking to go into a career in Consulting. In my free time I enjoy running and cooking. I have really enjoyed trying all of the amazing restaurants in Tel Aviv this summer!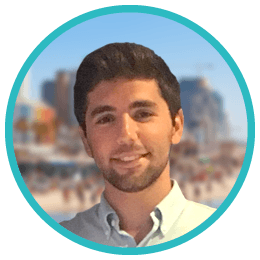 Noah:
Noah: Hi my name is Noah Goldstein and I interned for CurrencyTransfer.com this summer. I am originally from Philadelphia, PA and currently attend IU in the Kelley School of Business. Some of my academic interests include running a portfolio for myself and some family members and managing my fraternities finances, while my other interests include golfing, mountain biking, and fantasy football.
What is Tamid, and why did you choose to be part of it?

Mel:
Tamid is an organization on college campuses that allows students to work directly with real Israeli start-up companies through consulting projects and investment portfolios. There is also an opportunity for club members to apply for the Summer Fellowship, which is what brings me and Noah to Israel this summer for this internship. I was initially attracted to Tamid because of the ability to interact with one of the fastest growing start-up ecosystems in the world. It has since grown my passion for both business and Israel, and has given me a new perspective on what makes a business succeed.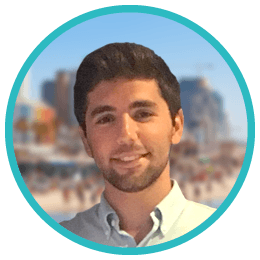 Noah:
TAMID is a nationwide organization in over 35 college chapters. It focuses to provide students the opportunity to have real, hands-on experience consulting with Israeli start-ups and investing (and researching) in equity markets and emerging markets. I chose to be a part of TAMID as a college freshman to explore both the investing and consulting tracks, as I wanted to gauge my interest in both professions, and hopefully have the opportunity to take part in the Fellowship.

Why did you decide to intern at CurrencyTransfer.com?

Mel:
I knew going into the summer that I wanted to develop my skills in business strategy, and was hoping to get as much hands on experience as possible. When I interviewed with CurrencyTransfer.com, they were particularly interested in knowing exactly what I wanted my role to be, and then presented me with a clear-cut write up of a job description. I was really attracted to the idea of going into the summer knowing exactly what I was going to be doing, working as an e-commerce specialist on launching their new collection account solution. Additionally, I knew working for a start-up company would allow me to develop relationships with upper level management which is something I wouldn't be able to establish in a large company. This was an important quality for me in order to get proper feedback and guidance along the way, and prepare me for future jobs. The overall internship seemed, and has since proven true, to be the perfect opportunity to learn, improve, and gain confidence in the workplace.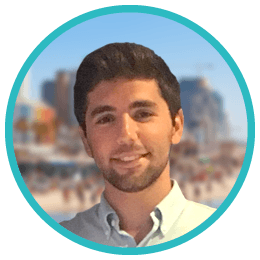 Noah:
After interviewing with numerous companies over a 3-month period, I finally chose to intern at CurrencyTransfer.com. The majority of companies I spoke with had great opportunities for exposure to many aspects of their businesses, respective markets, and the start-up culture. However, the main two reasons I chose CurrencyTransfer.com were the dual-office experience, which allowed me to experience business in London and Tel-Aviv and the people in the office. Gaining exposure to both the London and Tel-Aviv business cultures and access to a client base in over 20 countries was a great opportunity to access global business that I couldn't get anywhere else. The second main reason was the people at CurrencyTransfer.com. This summer, I had the chance to work closely with the CEO (Dan Abrahams), the Director of Sales and Operations (Paul Plewman), and the Head of Corporate Relationship Management (Nicolas Pocard). Before joining the corporate world where it's difficult to access upper level management, I wanted to have an experience where I could work side by side with those who make macro business decisions, determine the future of the business, and have control over everything that goes on in the business to ensure its success.
What is Tamid, and why did you choose to be part of it?

Mel:
The first day was actually really exciting for me. However, I was definitely a bit nervous at first because I had never worked outside of the US, so I wasn't sure what to expect regarding the difference in work culture. I spent much of the first day learning about the ins and outs of the company and learning more about my role for the summer. By the end of the day I felt excited about the work I was going to be doing, comfortable with my boss and co-intern, and eager to begin working on my projects and deliverables.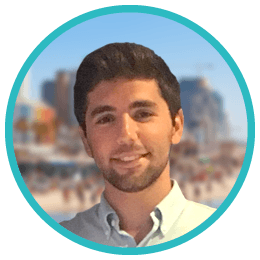 Noah:
I wasn't sure exactly what to expect on my first day working in Tel-Aviv. On my first day, Dan took hours of his time to discuss the business, the initial internship timeline, the macro-level things he'd like me to accomplish, any questions or concerns I had, and anything else on our minds. Dan is a great guy and made it obvious throughout the internship that he truly valued my work and input into the company.
What responsibilities were you given?

Mel:
One of the unique qualities of a start-up company is the tremendous room that is has to grow and change. As a result, I was able to work on so many various aspects of the company, such as generating leads for clients and affiliates, researching the e-commerce marketplace, developing a financial forecast for the e-commerce project, planning corporate events, designing/creating content for a landing page, and numerous other small tasks to help the business run smoothly. It was really rewarding to be trusted with a lot of these tasks that had such depth relative to typical "intern tasks". Each of these responsibilities have allowed me to further develop my existing skills, learn new ones, and make a significant impact on the company.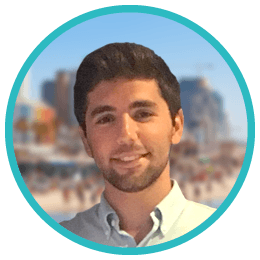 Noah:
Amongst many, I was initially given the responsibility of developing the new eCommerce product and helping to prepare for its release (i.e. risk analysis, market analysis, key customers and markets to target, designing A and B landing pages and their content, and many other tasks). However, Paul (new product lead) was located in the London office and was extremely busy with completing all necessary deals and paperwork to prepare for the product launch. So, the time difference accompanied by his availability enabled me to work closely with Dan (CEO). Not only did I have the chance to work closely with and help in the release of the new product, but I also had the opportunity to spend the summer working side by side with Dan, business forecasting, partnership deals, expansion analysis, and numerous other essential tasks to streamline and grow the business model.

What are some of the key skills you picked up?

Mel:
In addition to some of the hard skills, such as market research, business development, and financial forecasting that I've picked up on from the responsibilities I was given (as previously mentioned), I have learned numerous soft skills as well. Communicating with corporate authority figures, whether it be via Skype, phone, or email, is a skill that I didn't previously have much experience doing, and now feel that I can do with confidence. Additionally, working for CurrencyTransfer.com has improved my sales skills. There have been many situations during my time in Israel that I have found myself in a conversation pitching this company, and is something I see myself continuing to do back in the States.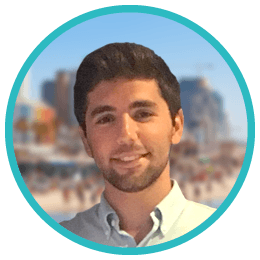 Noah:
Throughout my time at CurrencyTransfer.com, I have enhanced many hard and soft skills. Some soft skills I had the opportunity to flex were professional communication and deal making with big corporate players, running interviews as the interviewer, creating detailed agendas with clear KPIs in teams including upper-level executives in the company. Some hard skills I worked on were revenue/cost analysis and forecasting, deliverable creation for corporate events, landing page creation for new product, event planning, corporate deal development and delivery, and data mining. Throughout the summer, I had the unique opportunity to work in a myriad of roles on numerous different projects. I was always on my toes and excited to learn and work on new things every week.
Any highlights of your time at CurrencyTransfer.com?

Mel:
One of the main highlights during this internship was when my co-intern and I set up and executed a business meeting with one of our affiliates in order to propose a new business partnership for our e-commerce project. We travelled to his office and conducted the meeting ourselves, without the usual accompaniment of our boss. The meeting went really well and we solidified a strong mutually beneficial deal with him! It was really amazing and rewarding to feel like we made a significant impact on the company by making a connection we know will pay great dividends in the future, and to have done so entirely on our own.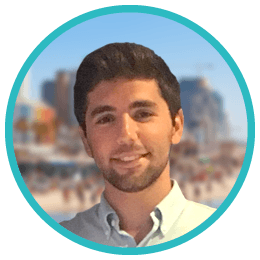 Noah:
Two of my numerous internship highlights were creating the terms and details of our alliance with YCombinator and signing my first corporate partner. It was really nice to see the Head of Corporate Relations take the exact deal draft I created, send it to YCombinator, and see it implemented in their website for all of their start ups a few days later. It's always nice being lauded for the work you accomplish, but seeing your work actually result in a tangible benefit for the business is that much more meaningful. Signing my first corporate partner was extremely rewarding as well. I spent days working with him to hash out the details of our partnership, met with him multiple times to work on a mutual agreement, and finally closed the deal, which will lead to tangible revenue growth for CurrencyTransfer.com. Those are just two of the many great moments I've had at CurrencyTransfer.com this summer and only hope to have experiences as meaningful as this in the future.
How would you describe the culture, would you recommend us as an employer of choice?

Mel:
The culture at CurrencyTransfer.com is very relaxed, yet still serious and legitimate. They were very transparent throughout the entire course of the internship. On a weekly basis, I was asked to sit in on meetings, and was included when significant business deals and connections were made. I felt important and trusted as an intern, which boosted my confidence and motivation to get my work done. Additionally, it was refreshing that the office kept a nice balance of work and pleasure, whether it be banter in the office during the day, or a golf outing over the weekend. Overall I would definitely recommend CurrencyTransfer.com as an employer of choice, and plan to continue my relationship with them even at the conclusion of the internship.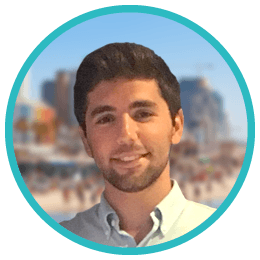 Noah:
The culture at CurrencyTransfer.com was transparent, inclusive, and welcoming. Not only did the staff push me to deliver quality work and measureable results, but they made sure to assist me whenever I had questions or concerns, work with me when I had comments or ideas on how to better a segment of the business, and allow me to attend partner meetings, sit in on sales calls, and even setup my own business meeting with one of our larger corporate affiliates to access and exploit a larger portion of his business for the betterment of us both. I never hesitated to approach Dan, Nico, Paul, or the rest of the CurrencyTransfer.com team, no matter the reason and they always found it important to share all essential business events with me. I found this type of business culture to influence my internal drive to achieve great results for the company and it helped ensure that I enjoyed coming to work everyday. The combination of company-wide transparency, placing large responsibility in my hands, and always having open minds to my suggestions and questions created a stellar internship experience that I would recommend to all incoming Fellows for next summer.

How will you use this internship experience going forward?

Mel:
While I certainly gained a wealth of knowledge of the Fintech industry, and was able to explore a multitude of paths within this internship, I strongly believe that what I will utilize most is my new sense of confidence. Not only was I one of two interns this summer, but I was also the only woman that worked in the office. I have found through past experiences that it is often difficult to get your voice heard and to be taken just as seriously being a woman in the workplace. This internship and the employees of CurrencyTransfer.com truly seemed to appreciate, utilize, and take pride in the work that I did this summer. In my future career, I will likely continue to be in the minority, whether it be in a large office, or in a small working team. I will use my experience and confidence that I gained this summer in order to communicate confidently, and get my voice heard, regardless of the circumstances that I am in.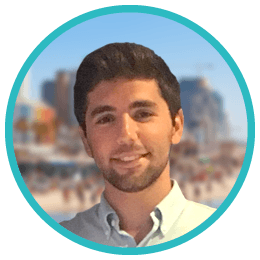 Noah:
Going forward, I will use this summer internship as a reference point to help determine my needs in the next company I intern for and my fulltime employment search. I will also utilize my heightened skillset and breadth of business experiences from this summer in my future employment, as it is directly relevant to all business fields. Among the skills I mentioned earlier, the overall experience at CurrencyTransfer.com – a fast-growing, state-of-the-art start up – has helped me grow as a businessman and person, and has given me a great taste of a global business infrastructure and Israel's intense start up ecosystem.