Rugby Israel Welcome CurrencyTransfer.com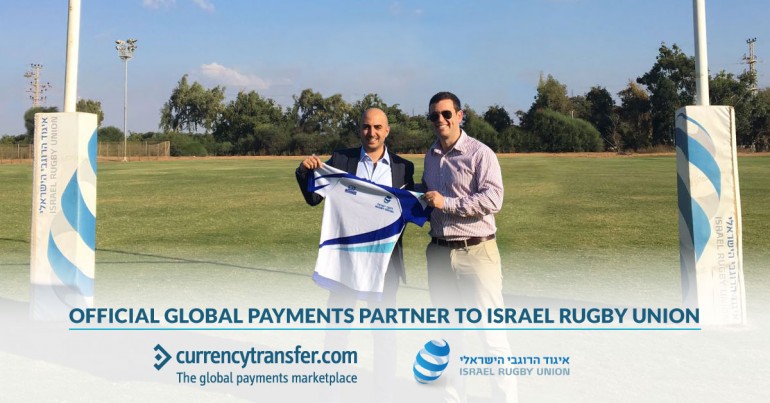 CurrencyTransfer.com, the world's leading global payment marketplace, is proud to announce it is now the 'Official Global Payments Partner' of Rugby Israel for the 2017-18 international season.
The announcement comes after the Israel National Rugby Union Team beats Bosnia & Herzegovina in a key match, 44-8, at the Wingate Institute in Netanya, Israel.
The partnership is part of CurrencyTransfer.com ongoing commitment to the local sports ecosystem and to the expat community in Israel. CurrencyTransfer.com will be integrated into in game signage, digital and social properties, and provide new branded jerseys for the youth squad, helping provide them with vital funds they receive from various international Rugby organizations as they aim for a coveted spot at the 2024 Olympics.
Daniel Abrahams, CEO of CurrencyTransfer.com comments,
"It is a privilege to partner with Rugby Israel, their ambitions and values resonate with us. We know what 'David v Goliath' and being a challenger finance company means in an industry dominated by old-school banks and wealthy financial institutions. The opportunity to support a fellow challenger, on the road to the Olympics in 2024 massively appealed to us."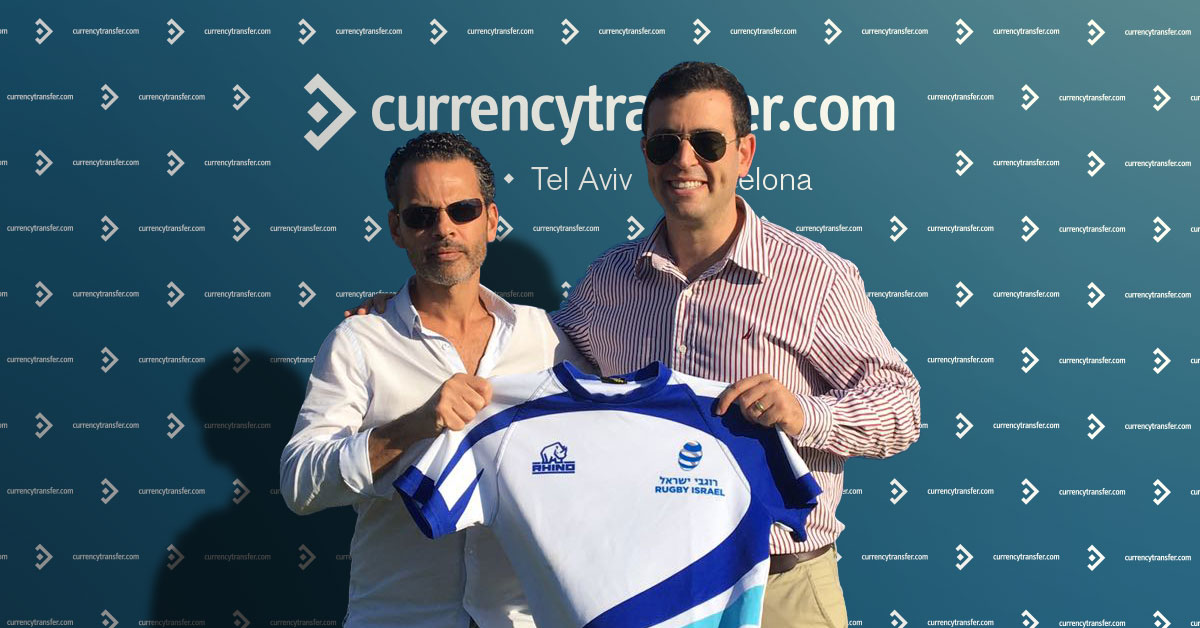 Abrahams continues
"We love the game of course, but providing the organization and its fans with a better and frictionless way to transfer money abroad is vital to why we chose to partner with Rugby Israel. The Rugby Israel relationship provides an ideal platform for CurrencyTransfer.com to engage with the tens of thousands of expats and international businesses who we can showcase our services to."
Amir Tito, CEO of Rugby Israel comments;
"We are privileged to have CurrencyTransfer.com on board with us! Not only they are supporting us to achieve our ambitious goals, but they are also helping us by using their unique international payment platform, which makes it a lot easier for us dealing with our day to day cross-border operations."
Amir also stresses the importance of providing solutions to their growing international player base. He comments "Having numerous National Team players living abroad, 7 national teams participating in European championships and our equipment supplier based in the UK, CurrencyTransfer.com enable us to have more focus on professional matters rather than administrative ones."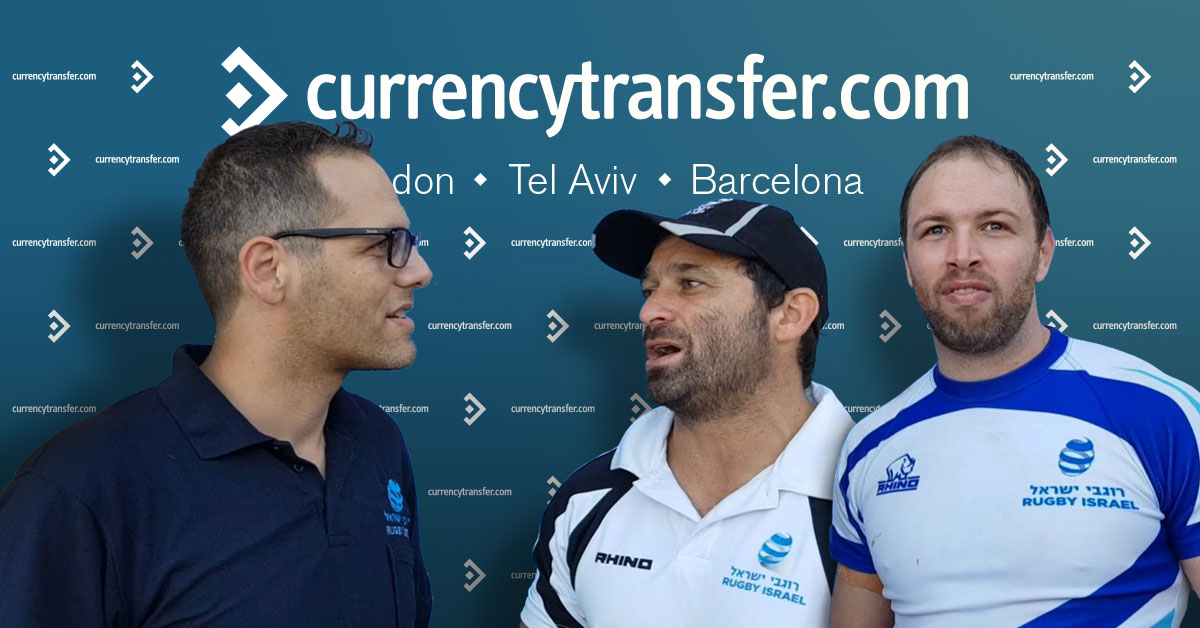 About CurrencyTransfer.com


With offices in London and the Middle East, CurrencyTransfer.com is an award-winning global payments marketplace trusted by over 9,500 business and private clients in over 20 countries. Clients benefit from vastly better-than bank exchange rates, same day transfers, market leading tools, dedicated relationship management and 24/5 trading. The online platform levels the playing field, offering the type of currency services normally reserved for large multi nationals.
About Rugby Israel


Rugby Israel is the national governing body for grassroots and elite rugby in Israel. Rugby Israel primary goal is to support and develop rugby across the country for women and men of all age grades (from under 8 and above). The union operates seven national teams, which compete at different levels of the European competitions. The Israeli 15 a side team is ranked 59th in the world, the men 7 a side team is ranked 17th in Europe, and the women 7 a side team is ranked 23rd in Europe.
Alongside the high performance activities, Rugby Israel is dedicated to spread the values of rugby across the country. Rugby Israel initiates Jewish-Arab activities, supports refugee kids' trainings and grants rugby scholarships for overachieving youth players of needy families.