Daily Market Brief – 7 January 2016
Sterling on back foot
Quote of the day: "Go anywhere, as long as it is forward"
January 7th: Highlights
Sterling on back foot UK PMI data disappoints
Euro confidence continues to drive higher
US employment data boosts US rate hike speculation
PBoC action triggers Asian Market sell-off
Sterling reacted logically to poor UK PMI data. Lower inflationary pressures mean the BoE is more likely to delay raising interest rates. The disappointing UK PMI Services data followed weaker manufacturing activity, so the market will be sceptical of any calls for rate tightening. With nothing on the Calendar today, Sterling may remain vulnerable to downside pressures.
The Euro continued to perform well after PMI Service data from Germany and France came out slightly better than expected. However, the continuing expectation that the ECB will have to significantly increase the QE stimulus program is limiting the Euro's upside potential.
Considering your next transfer? Log in to compare live quotes today.
Global Highlights
The reaction to the FOMC minutes saw USD curb its gains against the euro. Commenting that the decision to raise rates in December was a "close call", despite the market being so bullish on the move, suggests that it's not all one-way traffic for the US hawks. The euro benefited at the close last night and opens higher against the USD today.
The December rate hike has yet to filter through to the broader US economy, but weaker factory orders and softer PMI services activity has kept the Dollar form extending gains.
The ADP employment index posted strong results with 257,000 new jobs being created in December, which bodes well for the bigger Non-Farm Payrolls number on Friday.
US weekly jobless claims data will be released at 13:30 (GMT) and the data should keep the Dollar supported ahead of Friday's data.
The People's Bank of China has added to concerns of a currency war by lowering the Yuan's midpoint for two days in a row. Adding to that, the Chinese stock market 'circuit breakers' had to kick in for the second time this week as equities fell more than the 7% threshold, rocking the Asian markets and raising renewed concerns over China's economic stability and ability to manage their markets.
As concerns over China continue to weigh on wider market sentiment, the safe haven flows have benefitted the yen, which touched a 5-mth high against the dollar whilst weighing on the commodity currencies. Oil has dropped further to multi-year lows.

Morning mid-market rates – The majors
85% savings. Job Done. So, what is the secret sauce of the CurrencyTransfer.com marketplace?

CNBC described us as 'disrupting global money transfer'. Finally, you kiss goodbye to hidden fees.
How are we innovating?
Well, we are not an expensive bank costing you up to £1,500 on every £50,000 trade. Neither do you ever need to ring around multiple brokers and speak to sales guys. Pretty inaccurate way of shopping around. We help you maximise the value of each transfer. Quite simply, you are in control. Foreign exchange companies compete in a LIVE marketplace to win your business.
You win!
Got a question? We'd be delighted to help!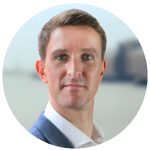 Paul Plewman
Director of Sales & Operations
t: +44 (0) 20 7096 1036
e: [email protected]