CurrencyTransfer.com Hits $100 Million Exchanged
We have some very exciting news!
In our first full year of trading, we are proud to have helped our clients exchange over $100 million. We are growing fast, with over 1,000 active clients in over 15 countries.
Today, we want to give you a glimpse into our company and values.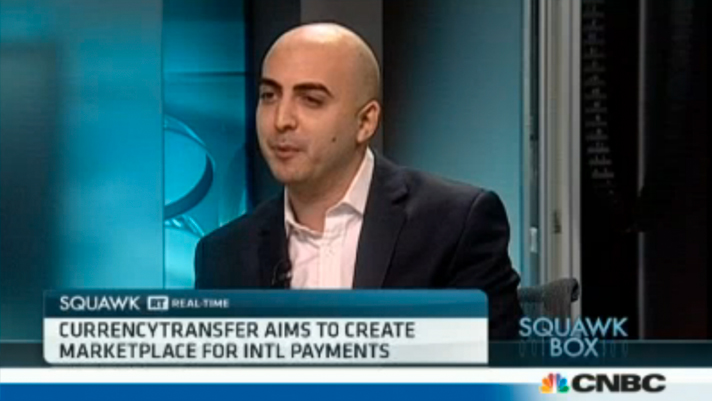 Democratising Access. Our Core Vision
As a FinTech company, we get excited by offering online currency services that the traditional banking sector doesn't provide.
Ever since our live launch on CNBC, we've been utterly mission led. We're working hard to make the marketplace for international payments fairer, accessable and far more transparent.
We still see far too many people waste far too much money when making cross border transfers . They get confused or caught out by opaque margins and bank fees. In 2016, it's sad to think that so many experienced CEO's and CFO's, that we speak to every day, still don't have a clue about what their true FX costs are.
Furthermore, the average small business cannot easily access vital risk management tools to help protect their bottom line. These are normally reserved for larger, FTSE 100, companies. The few lucky enough to access 'the big boys room.'
Every day, these are the root problems we try to solve.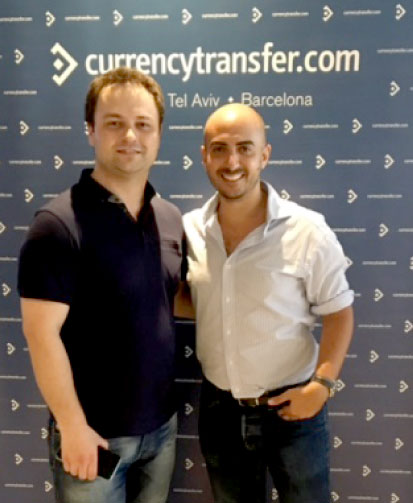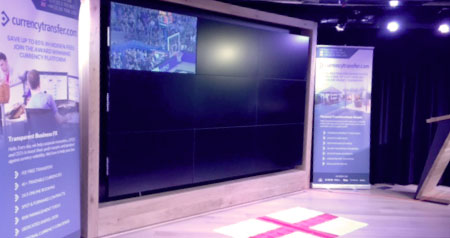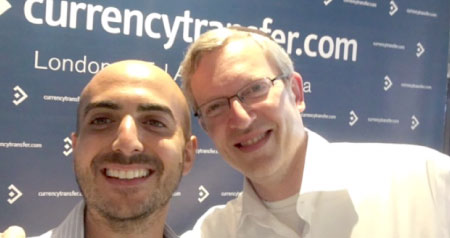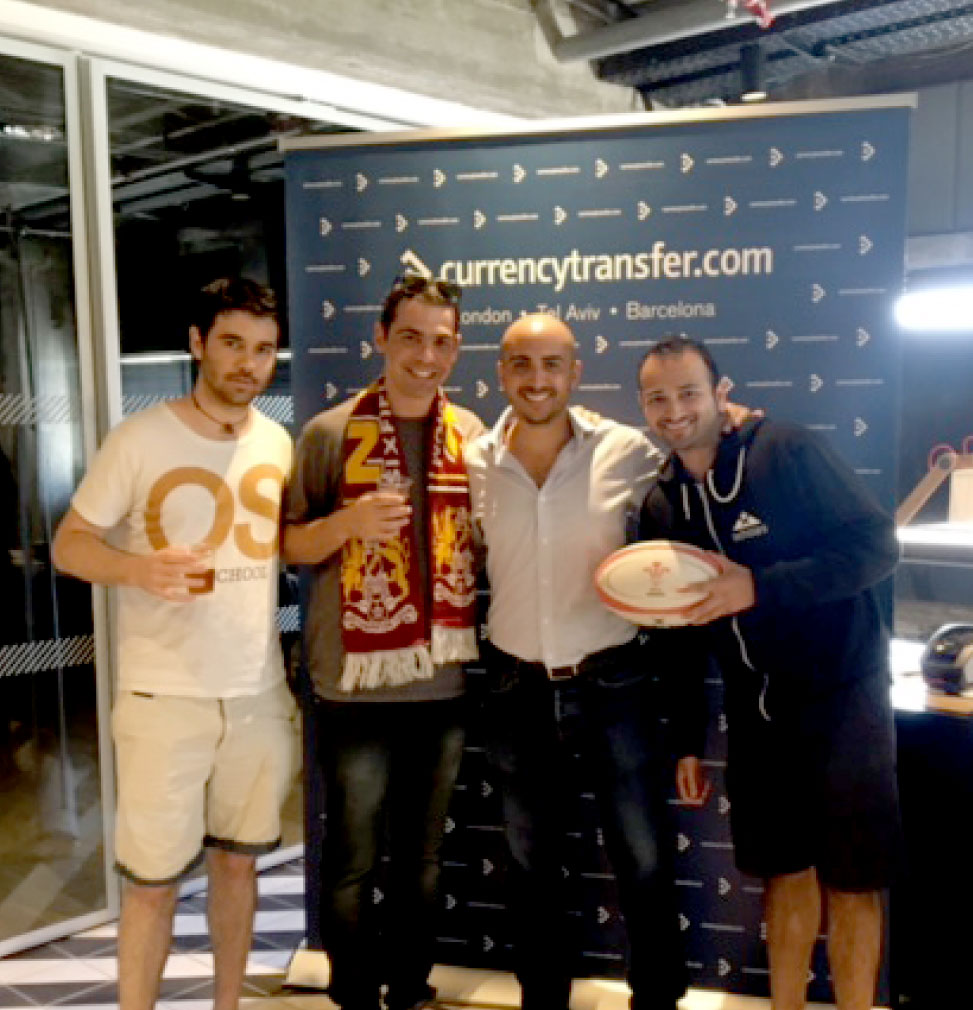 Standing Up For The Masses
At CurrencyTransfer.com, we are here to stand up for the masses.
International transfers are more than just moving money from one bank account to another. Behind every transfer is a deeply personal story.
It's about that first overseas order. The buzz of building a global business. Buying the dream home abroad. Or moving the family to relocate across the world.
Whatever the reason for a transfer, we are here to help ensure it's a smooth and comforting process. We treat our client's transfers as if they were our own.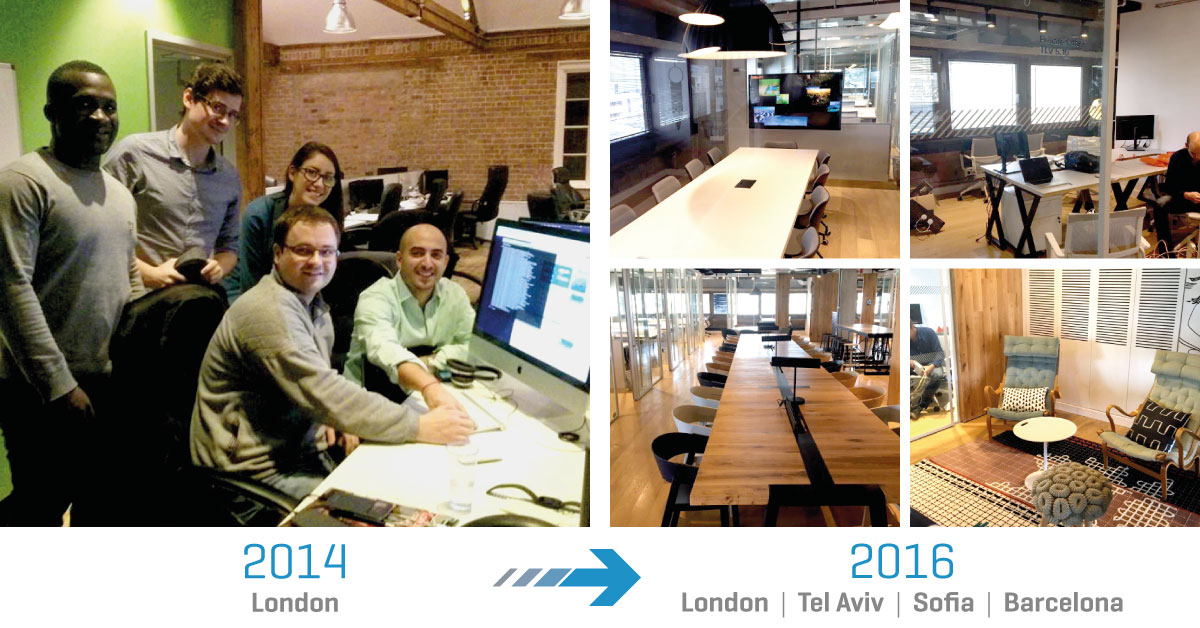 A Mission Led Company
What started as a 'What If' brainstorm session at Costa Coffee, led to our live marketplace that now helps clients move millions daily, and this milestone exemplifies an exciting shift towards alternatives finance platforms like CurrencyTransfer.com.
Stevan and I are so proud and humbled to lead a growing team who have a relentless focus on building a world-class product. From London to Sofia to Barcelona to Tel Aviv, we choose to focus on doing one thing, and we strive to do it 'best in class'.
Leaning on the shoulders of world-class angel investors, we all come together and put in the hours brainstorming, debating, challenging and reviews from insiders and outsiders. It's a team we're humbled to lead.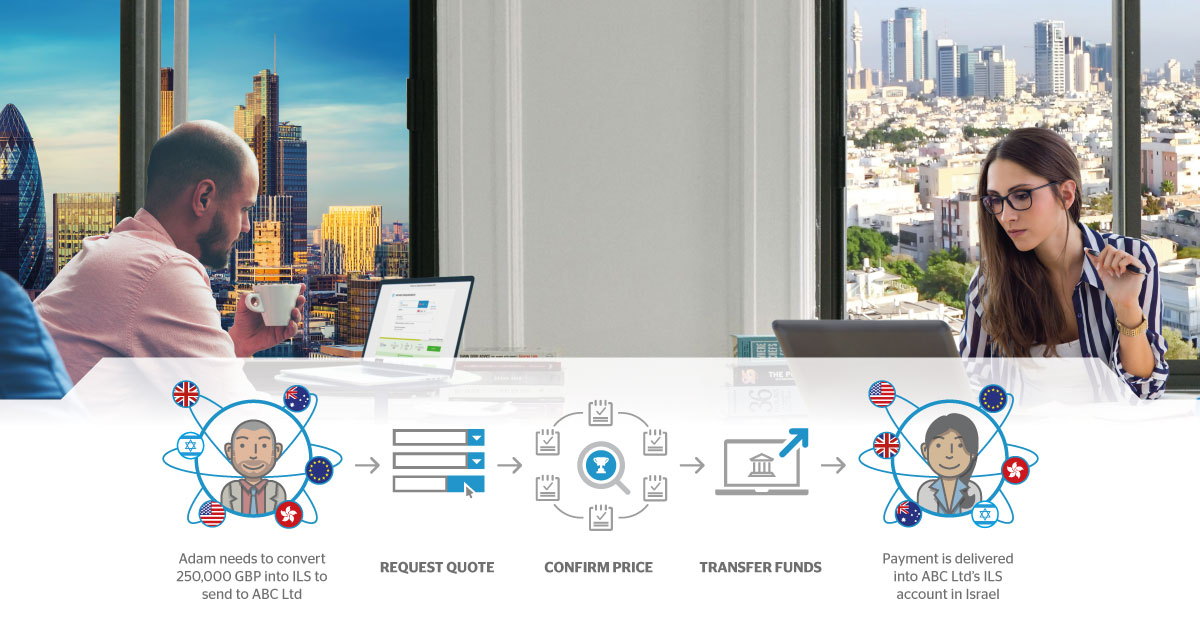 The Future
Now we are marching towards $1 billion and we are growing fast. Folks are working hard on opening new markets, adding more currencies, making otherwise complex transfers both possible and simple within our Platform, and building out further risk management tools.
Stevan often calls this 'a marathon' and an 'endurance test.' We know it take many years to achieve overnight success. But we never stop believing that with great effort, and utmost focus, we can achieve great things.
If we haven't had the pleasure of helping you or your business, we'd be humbled if you give us a try.
So, What is CurrencyTransfer.com?
CurrencyTransfer.com is an award-winning currency management platform.
At a click of a button, clients rely on our live marketplace for the best spot or forward rates and fastest possible transfers to over 200 countries. We have built a first-of-its-kind network of locally licenced payment partners, offering you currency services and local settlement capabilities across continents.
Your personalised dashboard gives hedging capabilities, with alerts and post-trade insights coming soon. Protecting against currency volatility and maximising the value of your transfers is our number one goal.
See how much you can save on international transfers
See how much you can save on international transfers