22 June 2020: Taxing times ahead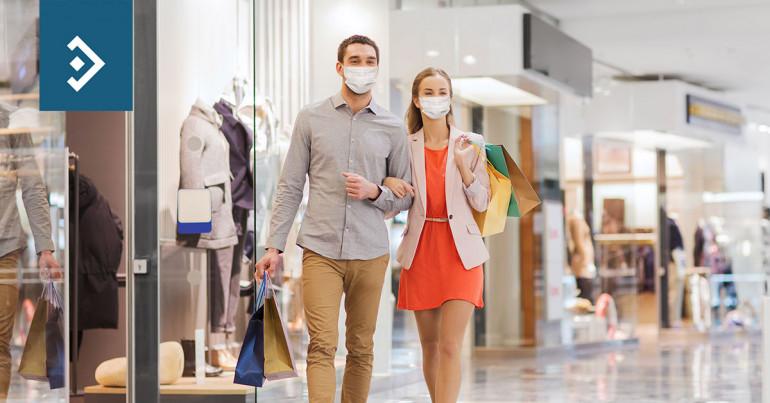 Taxing times ahead

Morning mid-market rates – The majors
22nd June: Highlights
Sterling underperforms despite support
Economy not going to save Trump
Euro suffering internal and external damage
Sunak to cut VAT but may raise personal; taxation later
Rishi Sunak the Chancellor of the Exchequer is considering ways in which to boost consumer spending in the short term. He is also studying how he can replenish the nation's coffers after data last week which revealed that public sector net borrowing ballooned to £55 billion in May.
VAT receipts are one of the major earners for the country producing £138 billion in income last year. Sunak is considering reducing the sales tax on several items to encourage spending but in doing that as a short term fix, he may need to consider a rise in personal taxation later in the year in order to balance the books, or at least make a move in that direction.
Tax increases would normally be anathema to a Conservative Government, but these are far from normal times. Public services will continue to see an increase in funding to fulfil pledges made by the Government in its December 2019 election manifesto and also in the Budget presented to Parliament in March.
Public debt in the country exceeded economic output for the first time since 1963, a time when debt built up from WW2 was still being paid off. While it is clear that such a level of borrowing has been necessary to avoid complete economic meltdown, it is a vivid indication of how long the recovery will take in reality.
Having broken through support versus the dollar at 1.2500, the pound lost further ground as traders considered the next set of proposals for lifting the lockdown.
These will include reduction of social distancing from two metres to one metre and allowing pubs and restaurants to open from July 4th providing they are able comply with certain guidelines. The Prime Minister is expected to brief MPs on the next stage of the recovery in Parliament tomorrow.
Last week, the pound fell to a low of 1.2343, closing at 1.2348. Preliminary services and Manufacturing output data for June will be released tomorrow. These are expected to show some improvement on May but will remain significantly in negative territory.
Considering your next transfer? Log in to compare live quotes today.
Powell's view of economy more realistic than Kudrow's
The use of hyperbole in virtually every area of Government has been a standout feature of Donald Trump's Presidency. Last week his predictions over attendance at his return to the campaign trail and his Chief Economic Advisor's views on the economy lived up to this
Trump's estimates of attendance at his rally in Tulsa Oklahoma held on Saturday, having been postponed from Friday to avoid clashing the celebrations for the anniversary of the end of slavery, a particularly pertinent day this year, fell astronomically short of his expectations.
Trump had said a million people could attend with preparations in place for his speech to be relayed to those outside, unable to gain access to the event. These arrangements were quickly dismantled as it became evident that the million people expected had dwindled down to a trickle, unable to fill the entire 18,000 seat arena.
There were various reasons put forward, including spurious ticket applications being made following campaigns on various social media platforms. However, the real reason may have been simpler. Covid-19 is less under control than it should be with various hotspots springing up daily.
Fed Chairman Jerome Powell gave his bi-annual testimony to both Houses last week and his comments were far more illuminating than those of Trump's Chief Economic Advisor Larry Kudrow who exclaimed in an interview that recent data showed that the economy is off to the races.
Any optimism shown by Powell was far more considered. He pronounced himself to be satisfied with what the Fed has done so far but predicted that there is still a long and painful road ahead for the economy to fully recover. That recovery will be counted in years rather than months.
That sentiment damages the Trump campaign's hopes that by the time of the election, employment data will be back on track, and the economy will be growing at close to trend.
Powell didn't announce any new initiatives and remains in wait and see mode ahead of next week's employment report.
The dollar index saw something of a recovery last week. It reached a high of 97.71, closing within a few pips of that level.
Jaw-jaw dominates proceedings again
The inability of anybody within the gargantuan administration that makes up the EU to make decisions is in danger of making the entire Union a laughing stock as it continues to downplay the gravity of the potential meltdown of several of its economies.
The desire of the EU and Eurozone to be able to grow into a United States of Europe is becoming more of a pipedream almost daily. Friday's meeting of the EU Council was hailed as the meeting at which the Roadmap to Recovery would not only be discussed but agreed.
This was as far from what happened as is humanly possible
No decisions were made, and the entire issue was kicked down the road. The reaction of the market was subdued, almost as if this were what had been expected and was the reason why the euro clearly ran out of steam earlier in the week.
The go-it-alone attitude displayed by several nations has continued with Spain being the latest to find its own solution.
It has opened its borders to tourists arriving from the UK and they are able to enter the country without quarantine. While this move has the potential to see a second wave of Covid-19, the country has been left with no alternative as access to the apparent fund of more than eight hundred billion euros is nowhere to be seen.
Germany saw its rate of infections leap over the past few days as it continues to open its economy.
This week data will be released showing economic output. Market concerns are for another downturn following a brief recovery in May. This should galvanize EU Officials into action but the transition from trading bloc to economic powerhouse continues to elude Brussels
Last week, the single currency was unable to break through resistance at 1.1350 and retreated back to a low of 1.1168. It closed at 1.1176.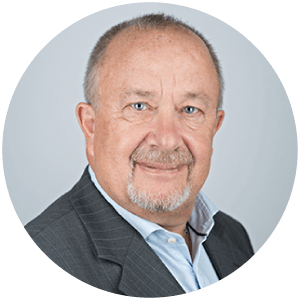 About Alan Hill
Alan has been involved in the FX market for more than 25 years and brings a wealth of experience to his content. His knowledge has been gained while trading through some of the most volatile periods of recent history. His commentary relies on an understanding of past events and how they will affect future market performance."