Daily Market Brief – 22 March 2016
Brussels bombs drive flight to safety
Quote of the day: "Be prepared to start from the bottom, unless you're learning to swim!"
March 22nd: Highlights
Sterling falls on renewed political uncertainty
GBP CPI y/y
Bombs in Brussels weaken Euro
EU PMI services & manufacturing data
German ZEW Economic Sentiment
USD up with rate hike back on the agenda
RBA warns over AUD strength
Sterling opened the week on the back foot, following of the resignation of Iain Duncan Smith as the Work & Pensions Minister and the renewed political uncertainty this brings. This was compounded by poor UK manufacturing data, posting the biggest drop since 2009. Rightmove House Price Index was up by 1.3% MoM and 7.6%YoY. The CBI's Industrial Trends Survey was in line with forecasts at -14.
MPC member, Kristin Forbes, said that Brexit could leave the UK vulnerable, due to the heavy dependence on foreign financing. Last week, the BoE held the bias towards monetary tightening, despite the weakness of GBP, uncertainty over the referendum and the strength of the UK's economic recovery. This morning we have UK CPI data (forecasts at 0.3%), which is not expected to add much to the prevailing interest rate forecasts.
Considering your next transfer? Log in to compare live quotes today.
Yesterday was largely a quiet day, which saw the Euro drift, despite Eurozone confidence coming in lower at -9.7 (Vs. -8.3 forecast). Naturally, there was a sharp reaction to the bombing in Brussels this morning, which has been confirmed as a suicide attack, no doubt in response to the capture of Salah Abdeslam after four months on the run. Today, we have Eurozone PMI data for Manufacturing and Services and the German ZEW economic sentiment.
The USD was largely range-bound yesterday, even with the Fed's Lockhart suggesting that a rate hike was possible as early as April. US existing home sales were down -7.1% in Feb. The Brussels bombings have seen the market buying Dollars as a natural flight to safety. The JPY is also sharply higher.
Overnight RBA Governor Stevens announced that the economy is improving. There is room for more stimulus measures, but this may not be needed. Australian house prices were reported to be 8.7% higher on the year.
Morning mid-market rates – The majors
85% savings. Job Done. So, what is the secret sauce of the CurrencyTransfer.com marketplace?

CNBC described us as 'disrupting global money transfer'. Finally, you kiss goodbye to hidden fees.
How are we innovating?
Well, we are not an expensive bank costing you up to £1,500 on every £50,000 trade. Neither do you ever need to ring around multiple brokers and speak to sales guys. Pretty inaccurate way of shopping around. We help you maximise the value of each transfer. Quite simply, you are in control. Foreign exchange companies compete in a LIVE marketplace to win your business.
You win!
Got a question? We'd be delighted to help!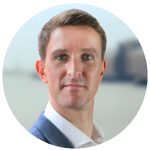 Paul Plewman
Director of Sales & Operations
t: +44 (0) 20 7096 1036
e: paul@currencytransfer.com